Telemedicine Software Development
Contact us to develop custom
solutions for Virtual Care
Get in Touch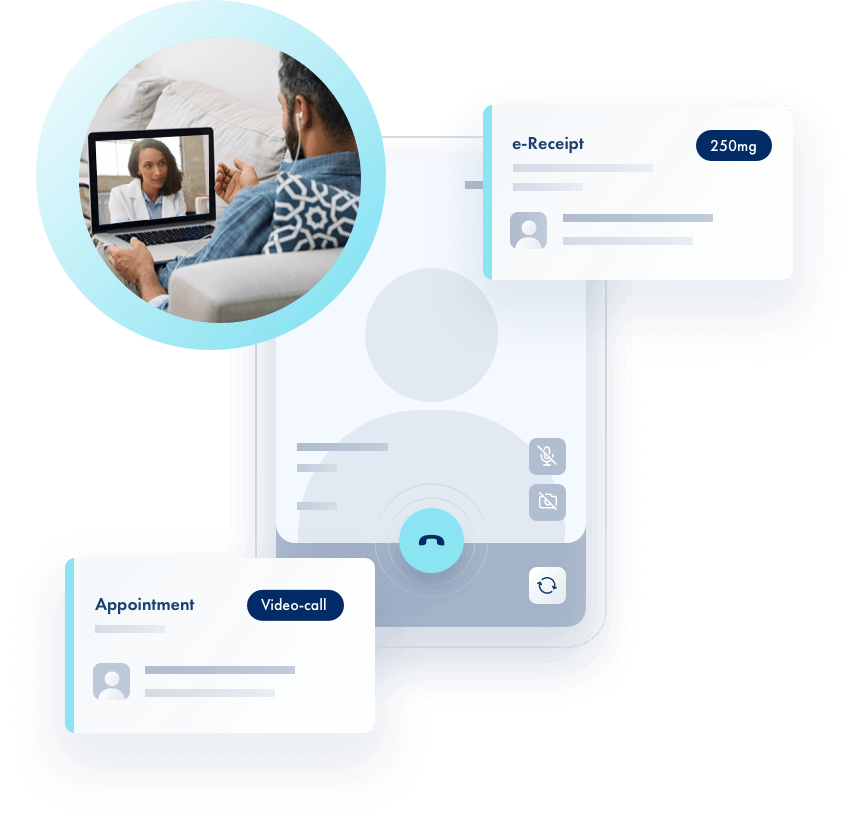 An experienced telemedicine software development company, DataArt builds telehealth modules, remote patient monitoring systems, electronic health records (EHR), mental health and wellness solutions, mobile health applications, solutions for virtual clinical trials, and more.
We Offer Telemedicine App Development Featuring:
Online Health Appointments
Ensure peer-to-peer communication through video & text chats integrated with chatbots, voice and text recognition systems to improve the quality of data processing.
Clinical Decision Support
Provide clinical decision support which minimizes the human factor by using an AI-based module.
Patient Data Insights
Collect patient data through integration with a variety of medical devices and equipment, wearables, HIS and other hospitals' / practitioners' solutions by using common industry standards such as DICOM and HL7.
Patient Engagement & Better Health Outcomes
Improve patient engagement and outcomes by leveraging latest UX design approaches to build patient apps with gamification features that improve medical adherence.
Remote Communication & Consulting
Offer remote communication by collecting data from medical devices, wearables, sleep trackers, smart watches, heart rate monitors, sensors, smart rings, etc.
Privacy & Security
Guarantee privacy and security through regulation compliance, including GDPR & HIPAA, KBV and ISO 27001 requirements.
Our Telemedicine Software Development Process & Services
Technology Consulting
Applying an individual approach, we bring together the perfect combination of technologies and services helping you choose the right technology stack for your specific business environment.
UI/UX Design & Prototyping
We use a full range of UI/UX services to build efficient customer retention strategies for your business. Together we can develop an MVP to validate your software product with minimum efforts.
Agile Software Development
Being an agile software development company, we implement specific tools and practices to streamline the development of high-quality software and increase team productivity.
Quality Management
Quality management services are an essential part of our software development process. We define testing strategy, establish new and adapt existing testing processes to ensure quality and reduce risks.
Verification & Validation
With our verification and validation services, we provide confidence in the compliance of your software with standards, codes, and regulatory requirements.
24/7 Support & Maintenance
We help our clients maintain their IT infrastructure fully operable and secure. After the project is complete, we offer maintenance services, support legacy systems, or software products developed by other providers.
Telemedicine Software and App Development: Case Studies
Telehealth AI Assistant
АI-based prototype of a Telemedicine platform enhances physicians' productivity by allowing them to focus on crucially important information rather than collecting trivial data or completing encounter reports.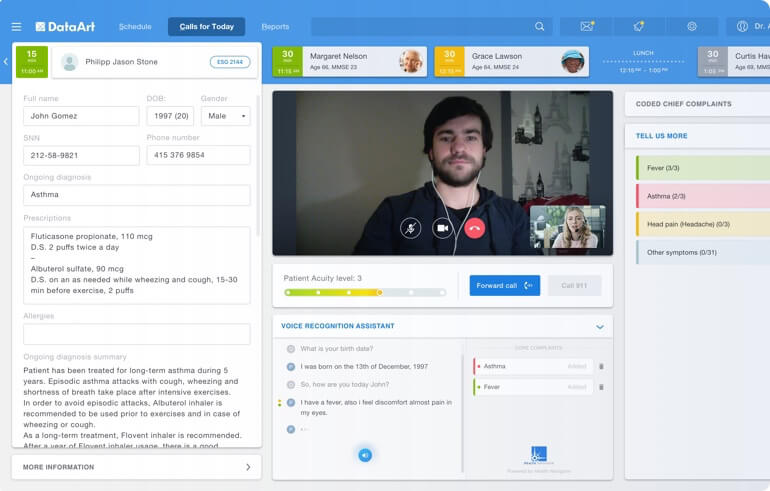 Video Conferences
Messaging
Speech-to-text Recognition
Natural Language Processing (NLP)
AI-powered Clinical Decision Support
Care Companion
An app prototype ensures treatment plan adherence for pediatric patients and provides remote patient monitoring for parents & doctors during the child's long-term care.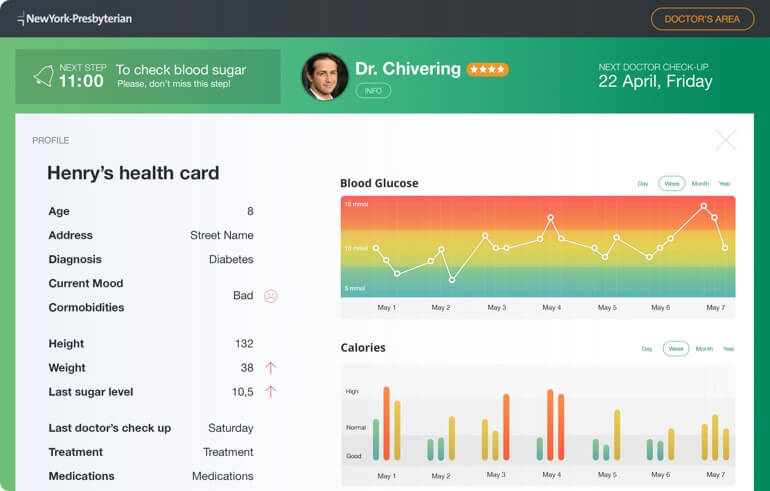 Electronic Patient-Reported Outcomes (ePRO)
Patient Remote Monitoring
Personalized Schedule
Education and Gamification
Kid and Parent Modules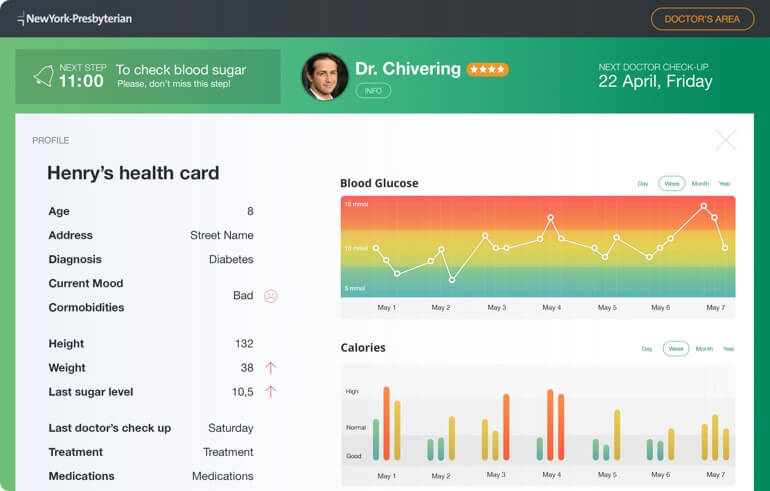 More Cases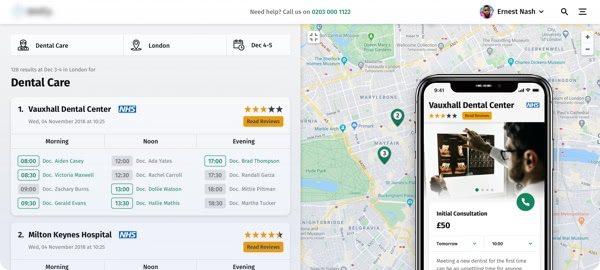 Zesty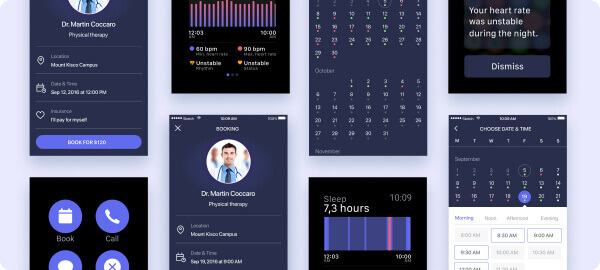 Healthy Sleep Assistant
Benefits of Custom Telemedicine Software Development
If you are looking for a telemedicine app development company, consider DataArt's telemedicine software development services.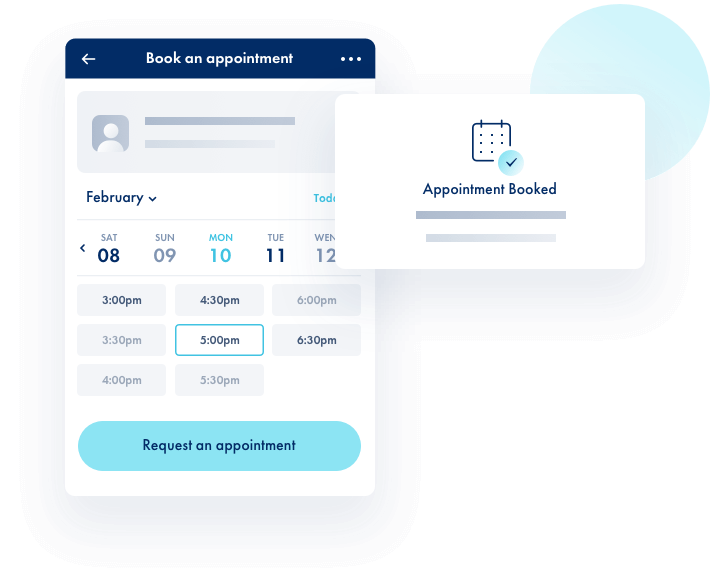 For Telemedicine Software Providers
Build new or improve existing software to meet current market needs
Accelerate your team with remote software development experts
Reduce time-to-market
Strengthen technology and domain expertise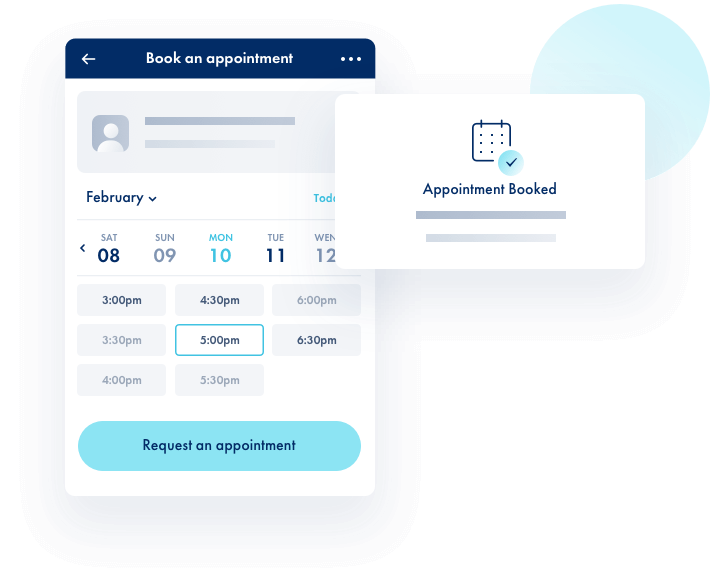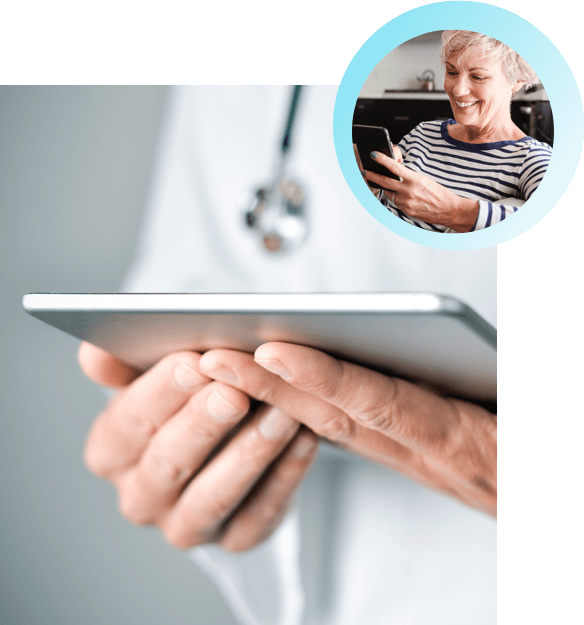 For Healthcare Providers & Clinics
Build a sustainable telemedicine platform
Integrate telemedicine solution into your infrastructure
Optimize telemedicine reimbursement
Store and manage medical records in a format convenient for your organization
About DataArt — Telemedicine Software Development Company
DataArt is a global software development company providing telemedicine software development and telemedicine app development services to telehealth software providers, healthcare providers, and clinics from the US, EU, and UK.
6000+
Сonsultants & Engineers
25
Years in Operation
95%
Return Clients
25
Offices Across the Globe
Frequently Asked Questions
How much does it cost to develop a telemedicine app?
The development of an MVP typically costs around $15,000 - 20,000. Creating a working prototype of your app enables you to evaluate your solution and determine what improvements or modifications are needed.
The final cost of a telemedicine app depends on the number of features and integrations required, platforms covered, and more. The cost for a basic telehealth solution can range from $50,000 to $200,000.
Apart from the cost of your telemedicine solution, you could face extra costs including medical device integration, telemedicine platform license, video conferencing and telemedicine equipment costs, and other.
How long does it take to build a telehealth software/app?
The development of an MVP typically takes up to 6-8 weeks. Building a telemedicine app can be complicated and time-consuming. It can easily take 3-24 months depending on the number of features, team size, etc.
The process of telemedicine app development includes the discovery phase, MVP development, and telemedicine app implementation.
Which platform is best for my telemedicine app: desktop, mobile, web?
Before choosing a platform for your telemedicine app we need to analyze your target audience (location, devices, operating systems, etc.). Even though mobile is more popular nowadays, it's better to cover mobile and web.
What technologies are most used in telemedicine apps?
The scope of technologies used in telemedicine apps contains:
Artificial Intelligence
Internet of Things
AR & VR
Remote Patient Monitoring
3D Printing
Cloud Storage of Patient Data
Voice Recognition
Robotics
Data Analytics
Blockchain
and others.
Our experts will recommend the right technologies for your telehealth application to ensure both patient satisfaction and provider reimbursement.
Let's Talk
Thank You!
Your Request Has Been
Submitted
We will reply within 24 hours. Meanwhile, feel free to visit our blog.
Let's Talk
Enjoy Telehealth
Development with DataArt