UX/UI Design Agency
DataArt Design Studio is a team of 100+ professional consultants, UI/UX designers, researchers, and design engineers.
Our experts apply proven approaches to design, prototyping, product validation and offer UI design services to create applications that users enjoy. Over 20+ years, we gathered a great deal of experience in different types of digital solutions in Finance, Healthcare and Life Sciences, Travel and Hospitality, Media and Entertainment, Retail and Distribution, among other industries.
DataArt UI and UX experts smoothly integrate into the software development process to work on convenient and intuitive digital products. We have vast experience designing both complex B2B solutions and consumer apps. As a UX and UI design services company, we follow modern trends and work hand-in-hand with the development team to create the most effective UX/UI solutions for web, iOS, and Android, including those made in VR and AR.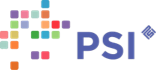 How We Work
We bring peace to UI/UX design. Whether you need an app designed from scratch or an upgrade for an existing interface, DataArt UX & UI Design Studio ensures that project objectives are met. We choose the best set of tools and techniques and apply many-year expertise in UI and UX services for the project's desired outcomes.
01.
Investigate
Workshops
Business requirements
Customer journey Maps
Personas
Card sorting
Focus groups
02.
Design
Information Architecture
Wireframes
Prototypes
Visual design
Data visualization
03.
Evaluate
Usability testing
Emotional response testing
Focus groups
Accessibility evaluation
04.
Implement
Design quality control
Iterations
UI & UX Design Services
DataArt Design Studio professionals offer user experience (UX) design services, user interface (UI) design services, and graphic design for products built from scratch as well as improvements to UI/UX and design of existing digital products. Trust us to deliver intuitive, engaging, and aesthetic experience to the end-users of your application.
How intuitive UX design of your app is? a quick sheet of key UX design techniques and choose the best ones for your software.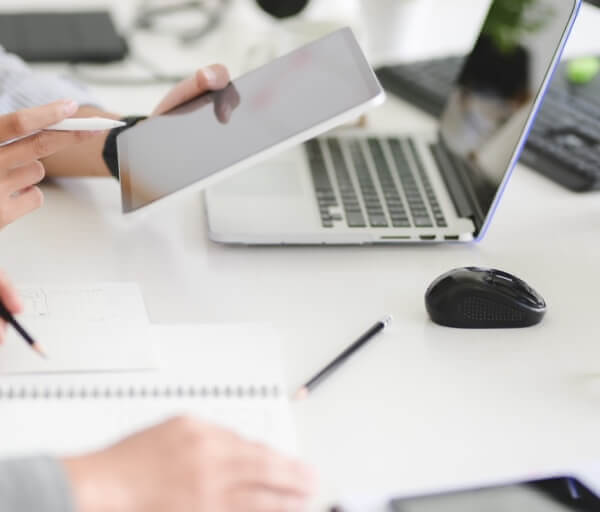 UI/UX Design for Web
Design Studio experts specialize in designing complex interfaces for disruptive web applications as well as user experience (UX) services. We will help you crystalize a myriad of user flows in a product that has a convenient, user-friendly and intuitive UX and UI, following proven best practices in usability, compatibility, and accessibility.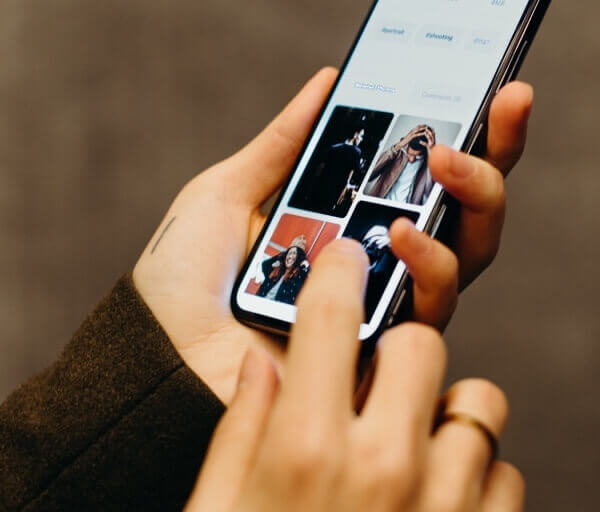 UI/UX Design for Mobile
The main challenge in creating favorable user experience in a mobile app is to balance between following the standard guidelines and tweaking them to make the application authentic and unique. Design Studio experts apply many-years' experience to create spot-on design for iOS and Android applications that make smartphones smarter.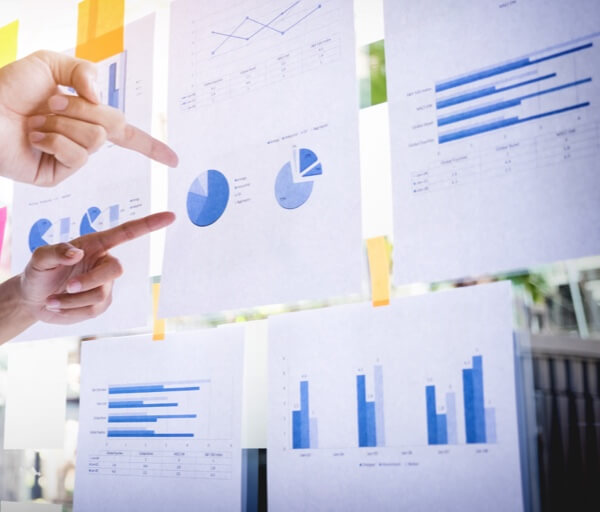 Data Visualization
Data visualization, or Dataviz, is a process of transforming measurable information from text/figures to graphical formats, like charts, dashboards, infographics. Dataviz usually includes comparing several datasets, so that the end-users can run analytics against them and make decisions based on this data.
Our UX and graphic designers will help you turn complex segmented information into laconic intuitive dashboards. The data will be visualized in elegant looking and sophisticated dashboards designed for different user groups, with their unique needs in mind. As a part of UI design services, we will help your end-users absorb complicated, or even overwhelmingly miscellaneous, collection of data in an intuitive, visually engaging way.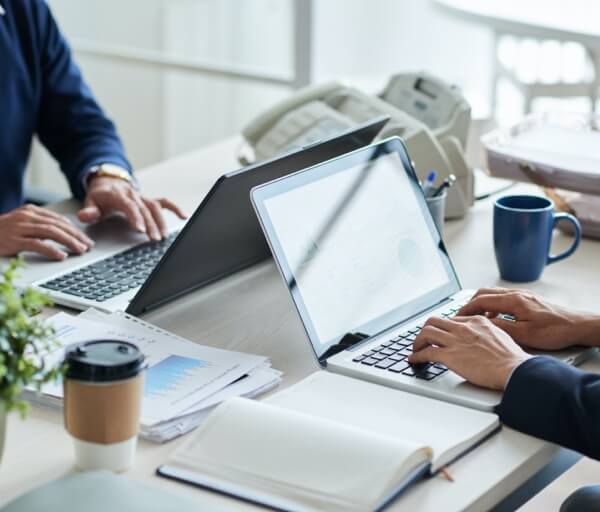 User Research
Defining the goals and intentions of your users is an important part of the UX development process. Contrary to a common myth, user research is not necessarily an expensive and lengthy exercise. After a thorough user research is conducted, no time will be wasted on features users do not actually need. Instead, the focus will be on raising user satisfaction rate.
As a UI/UX design company, we use a combination of the following techniques for most effective user research:
deep user interviews — to find out whether and how they use a certain functionality
surveys and questionnaires — to quickly collect qualitative and quantitative data about the pain points and user satisfaction metrics
usability testing, or guerrilla UX testing (when applicable) — to adjust the heuristics of a product and get insights from the real users
analytics review — to understand how people actually use the product.
Most of the User Research techniques can be applied offline and online, combined with other user interface design services.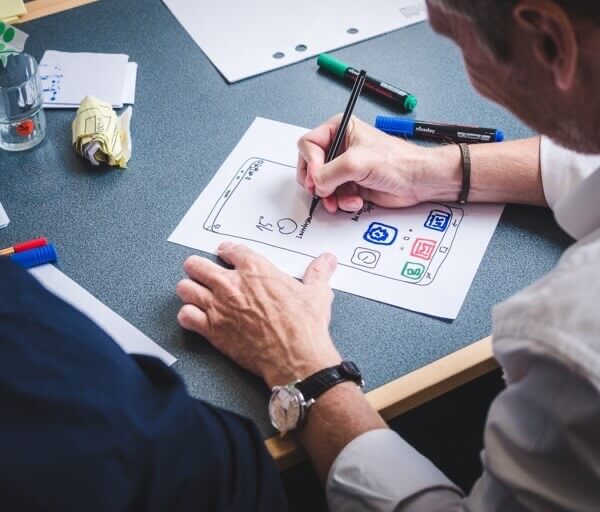 Wireframing and Prototyping
Prototypes serve multiple goals. They allow to:
align stakeholders' ideas about the application
test the idea with the users
receive feedback about an application
demo the future application.
Mockups, prototypes (done in HTML or using InVision), animations, wireframes, and videos — all help to quickly visualize complicated ideas and put them into practice. At DataArt's UX & UI Design Studio, we usually start prototyping and wireframing after conducting the initial research and formulating the requirements.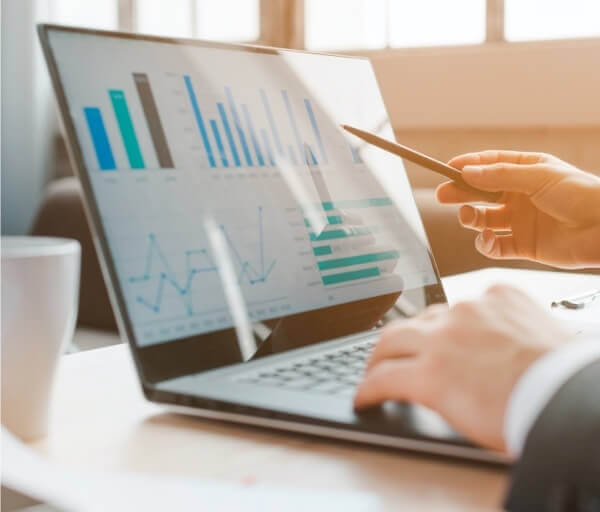 Data Driven Design
Collecting data from real users is at the core of user-centered, data-driven design. If you are already collecting analytical data about your application, or only plan to, Design Studio experts, who have solid experience at user experience and user interface design company, will help you define application performance metrics, set up suitable analytics tools, collect data and adjust user flows according to the KPIs.
Let your digital product evolve and improve based on real data, not just guesses. Or, pivot fast — based on qualitative or quantitative research, combined with the insights from user interviews.
MedTech
UX Design Services
Design Studio created a vivid user experience, markup, and classy visual graphics, including a 3D human body model, for the promo website of DataArt's Healthcare and Life Sciences practice. The website is meant to engage the audience and demonstrate the projects DataArt had been working on in the healthcare domain. The website also mentions a few other products created by DataArt's UI/UX team.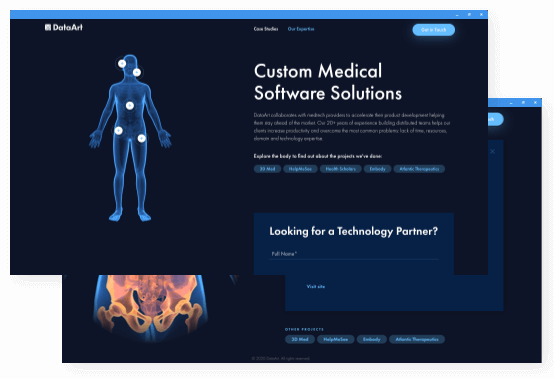 Telehealth Assistant
UX Design Services
The solution developed by the DataArt's R&D team can significantly reduce the time that a doctor spends working with patient information as well as the cost per visit. Quality patient care is available around the clock, and an appointment can be scheduled easily. The interface is very intuitive, making the solution user-friendly both for patients and assistants (the concepts were based on the feedback of real users). Patient data is stored automatically, and securely.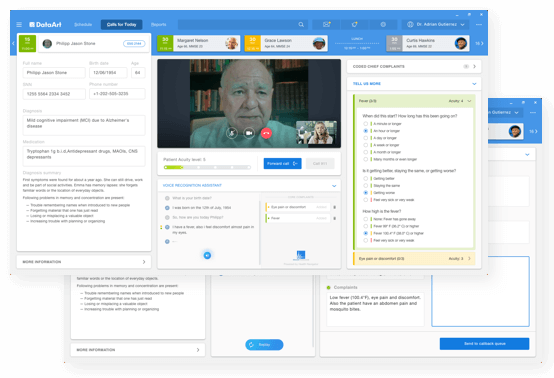 Ground Scope Car Booking App
Mobile App Design Services
DataArt helped to deliver a new iOS version of a car booking application that enables employees to manage their business trips. The tool brings together corporate clients and transportation service providers across the globe. The UX of the app simplifies journey arrangement, management, and payment processes for the users, whereas the bright UI makes it a pleasant experience.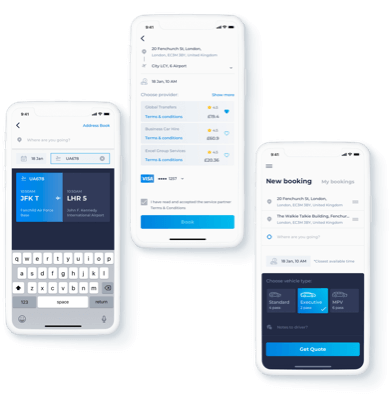 155 Capital
Mobile App Design Services
Design Studio was involved in designing a mobile application (Android and iOS) which offers a uniquely tailored service for low- and medium-income audience, allowing them to order prepaid and credit cards. The Design Studio masterfully combined the client's UI/UX requirements and recommendations from DataArt mobile development team. The design approach crystallized the elements that were quickly and easily implemented with Xamarin, which enabled optimal application of the chosen cross-platform technology.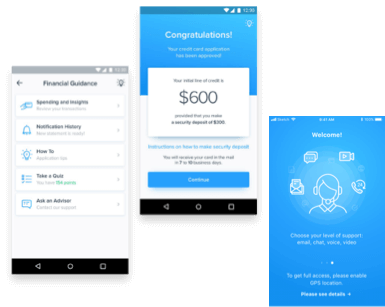 eWallet App & Landing Site
UI Consulting
The company wanted to design and implement a private cryptocurrency based on Distributed Ledger Technology and an ecosystem around it.

The DataArt's team analyzed the target audience's tastes and, following modern trends, created a vibrant and colorful UI for the app. It does not only complement the remarkable product paradigm but also attracts the target audience and defines important visual accents.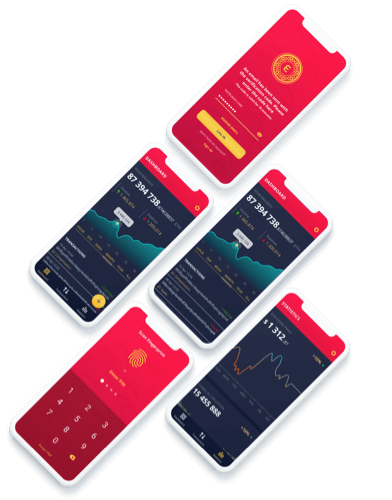 UI & UX Consulting Services
UI & UX Consulting is a holistic approach to enhancing the users' experience based on business objectives, users' perspective, qualitative and quantitative data, and the UX consultant's domain expertise.
Many-years' experience in UI/UX design services, and an in-depth understanding of specific needs in different business domains, give DataArt Design Studio professionals an advantage in auditing existing applications or advising on the best practices for new ones, while offering a wide range of user experience design services.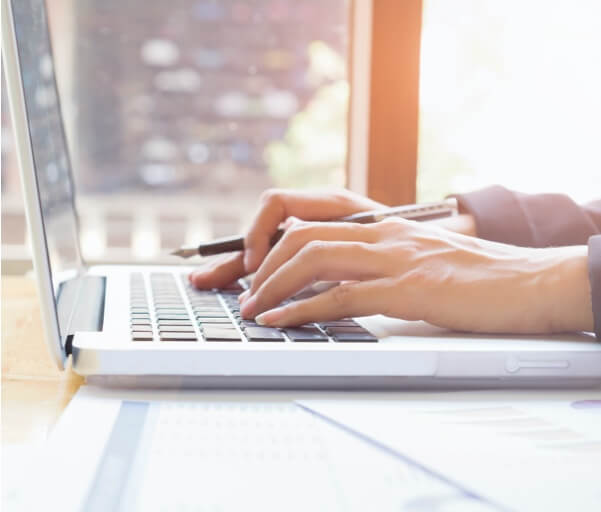 UX Audit
Intuitive UX translates into higher conversion and user satisfaction rate. Along with other UX services, we recommend regular UX audits that enhance the app's looks and user interaction., During a UX Audit, DataArt UX design consultant reviews main user flows in your existing solution and marks the usability issues to consider in the order of their severity. The issues can then be prioritized and listed in the backlog depending on the urgency and dev efforts needed to fix them. This is a quick and easy way to correct the most outstanding usability mistakes and avoid negative user comments.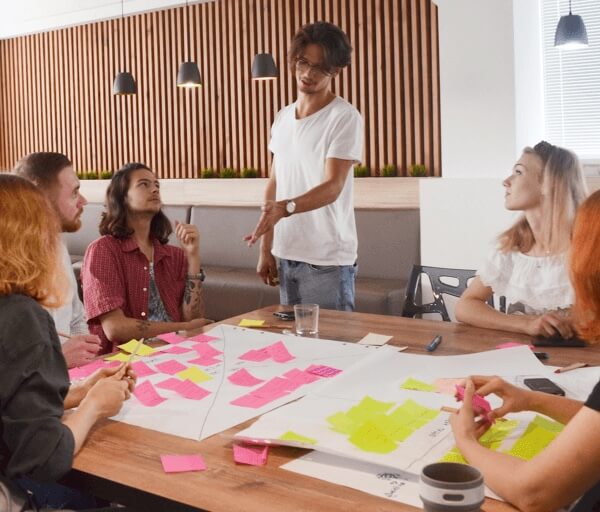 Workshops for Ideation and Prototyping
DataArt UI/UX consultants conduct online and on-site workshops that help you as a stakeholder to ideate the future application, or improve an existing one. These are Design Thinking, Customer Journey Map, Jobs to Be Done, and Service Blueprint, among other workshops. During workshops, our experts, who hold a proven expertise working in a UX design company, will help you define who your customers are, visualize user behavior in the app, and create a shared vision of the product and process.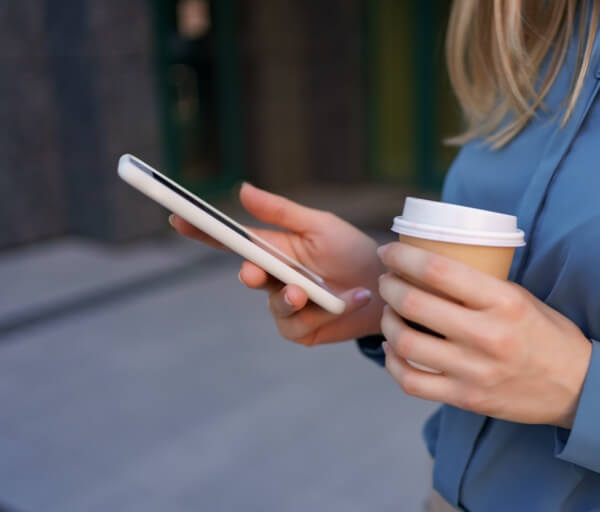 Usability Testing
The main goal of usability testing is to identify existing and potential usability problems in a system and collect both qualitative and quantitative data about users' satisfaction with the product. During usability testing, DataArt's User Experience experts check the applications' ease of use — whether via guerilla testing or working with the representatives of the target audience — and share proven techniques for its improvement.
How intuitive UX design of your app is? a quick sheet of key UX design techniques and choose the best ones for your software.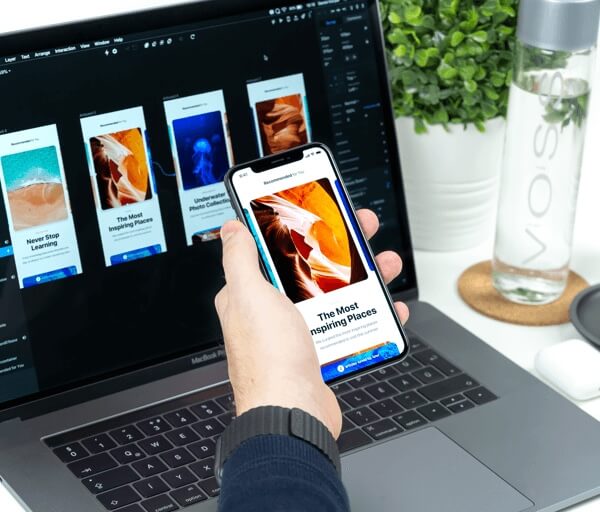 Accessibility Audit
Modern digital applications are designed and developed to be accessible for all users, including the ones with special needs and disabilities. Most apps these days are compliant with web accessibility guidelines in terms of design, markup, coding, and content.
Empowered by our experience as a UI design services company, DataArt designers create all web applications while carefully following the Web Content Accessibility Guidelines (WCAG) developed by the World Wide Web Consortium (W3C). Our user experience consultants also audit existing solutions for compliance with accessibility standards and produce detailed reports with the roadmap for improvement in those areas where an app lacks the required flexibility or general availability.
Mobile Networks Data Services Evaluation
UX Consulting
DataArt designers create all web applications while carefully following the Web Content Accessibility Guidelines (WCAG) developed by the World Wide Web Consortium (W3C). Our user experience consultants also audit existing solutions for compliance with accessibility standards and produce detailed reports with the roadmap for improvement in those areas where an app lacks the required flexibility or general availability.

DataArt assessed the system's user interface and user experience and modernized them, following the most modern UX trends, unified the "look and feel" of all app components, and improved application performance. Thanks to the new design kit and modular architecture, adding new functionality and components to the web application had never been easier. Improved user experience of the application opened up new business horizons for the client.