Cybersecurity Assurance Services. Manage Your Cyber Risks Effectively
Due to the increasing dependence on information technologies, incorporating security into your software development lifecycle is recommended to do as early as possible. It is important that your company's security systems are effective, meet contractual requirements, and protect your clients and partners.
Why Businesses Need Cybersecurity Assurance Services?
The goal of cybersecurity assurance services is to design and implement software that protects the company's data and resources, meets its requirements and is resilient against any vulnerabilities and failures.
Partner with DataArt, and we will help you to:
Make sure that both the solution being developed and the process of its creation comply with the client's information security policies and the technical requirements of external regulators (compliance).
Create a solution that suits the best information security practices.
Ensure the solution is sufficiently protected from relevant threats and attack vectors.
Write up all the security mechanisms used in the project's technical documentation.
In order to achieve these goals, there will be a number of activities that are organized into four major categories: Governance, Intelligence, SSDLC and Operations, according to BSIMM domains.
Governance
All governance activities are focused on organizing and managing software and process security.
Intelligence
Creating knowledge bases that are used in carrying out activities throughout the whole lifecycle of the project.
SSDLC
Secure SDLC includes a number of best practices and activities associated with the analysis and assurance of particular software development artifacts and processes.
Operations
This chapter describes a number of activities related to network, software configuration, environment maintenance and day-to-day operations which have a direct impact on security.
Under DataArt's guidance, you will be able to set up important security processes:
1. Compliance Management. Ensuring that your cybersecurity assurance program comes with compliance management is one of the most important things for your business. There are multiple compliance requirements for different industries. We recommend starting with regulations identification relevant for your company's product/service, then move to gap analysis and gather necessary information for response statement preparations. Then you can move to modeling the set of technical controls and addressing the gaps for security requirements in the product/service.
2. Threat modeling and risk assessment. Setting up a process by which potential threats can be identified and enumerated is fundamental to the future of your organization. Within our cybersecurity assurance services, DataArt helps you understand what the most common risks are and see the potential impact of these threats. The answers you get will come in handy in planning the mitigation controls and reducing the probability of being hacked at all.
3. Security requirements management. Cybersecurity assurance services help your company to integrate existing security requirements and policies together with well-known best practices and risk assessment results into development and configuration guidelines. Any security requirement is addressed properly in user stories. For this process, DataArt always involves business analysts who should work tightly with cybersecurity teams in order to avoid missing anything.
4. Security architecture reviews. The next process in your cybersecurity assurance program is a security review that is designed to evaluate the mechanisms suggested by the team and analyze whether they address cybersecurity requirements defined earlier. DataArt's experts could further work to identify relevant security controls and customize them according to project needs. Examples of such features and controls are public key infrastructure, cryptography and secrets storage, authentication services, access control, and security event logging. In addition, we also hold ad-hoc consulting sessions and help with onboarding as well as education for team members.
5. Security and penetration testing. This is a standard set of testing activities that include secure code review, pentests, automated security testing and infrastructure audit.
6. Operating environment hardening. Cybersecurity assurance services include environment configuration work that enables your company to reduce vulnerability in technology applications, systems, infrastructure, and other areas.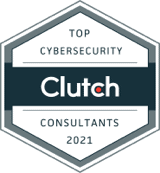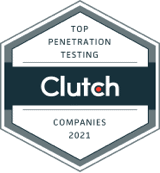 What You Gain from Cybersecurity Assurance Services
We establish a systematic, risk-based view of cybersecurity and evaluate it within the context of your business. We do not just analyze your technology but also work with your business goals, strategy, processes and people. It helps us to come up with a risk-based approach that protects what matters most against your threat landscape. DataArt's security assurance services aim to:
minimize the risk of security pitfalls, meaning less frustration for your clients. Sometimes a sophisticated cybersecurity assurance program guarantees protection against any court lawsuits.
prepare your company for any incoming audits.
offload your project teams from boring security tasks because DataArt's dedicated security specialists are in charge of these
Make your solution more secure.