Any product development life cycle should include a security testing stage to prevent a company from data breaches, ensure compliance and avoid security vulnerabilities.
It can be challenging to navigate the complex security landscape alone. DataArt is a trusted security testing company that can help companies prepare, detect, react, and recover along with all points of the software development life cycle. Our company has the necessary cyber security testing resources to protect your sensitive business data from attacks.
Our Services
Security testing is our highest priority. DataArt provides end-to-end security testing services that cover all web, client-server, and mobile applications. We pride ourselves on our a wide range of software testing services, including:
In addition to security testing services, DataArt provides a unique Cybersecurity Assurance Program. It helps companies to integrate security to earlier stages of the development cycle (requirements stage), even before coding itself. The goal of our cybersecurity assurance services is to ensure your solution is built according to existing security requirements and policies, with the minimal risk of security vulnerabilities and data breaches.
Our Software Security Testing Expertise
DataArt has significant experience providing IT security testing services, as well as gathering and analyzing system vulnerabilities. We provide a full range of services to help companies secure their products and infrastructure through a structured approach and consistent methodology based on industry-wide best practices like OSSTMM, OWASP, WASC, and ISO27000. We take pride in our highly qualified specialists that bring a unique and personal approach to every client's needs.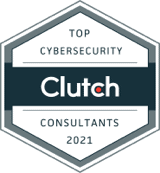 Benefits of our Security Testing Services
Global cybercrime costs business $365 — 375 billion annualy.
$158 is the average overall cost of stolen sensitive records.
$196 000 due to a single unsanitized field during an automated SQL Injection attack can cost.
The software security testing provides benefits that cannot be overlooked. Your company will be able to:
Detect early security vulnerabilities within your IT environment.
Prevent unauthorized access to personal or otherwise sensitive information and eliminate system downtime.
Avoid revenue loss and brand damage.
Quickly respond to future security incidents and minimize the damage to your business.
Comply with worldwide requirements and avoid penalties.
Reduce attack surface, which minimizes hackers' chances to attack your applications and network.
Why Choose DataArt
More than ten years in cybersecurity. We have a broad client security testing portfolio, which includes companies ranging from small businesses to large corporations.
More than 500 completed security audit and security testing projects. Our full range of IT security testing starts from analysis, requirement definition, and carries through exploitation and finally providing actionable reports with remediation recommendations.
Successful long-term relationships in cybersecurity with clients in finance, retail, healthcare, travel, and IoT industries.
A skillful security team comprised of OSCP and CEH certified professionals. Our security testing services experts will help to protect your business from any security violation.
Our security testing services provide your organization with IT audit services and penetration testing services and regularly offer recommendations to protect your data. If your business requires a software security testing service, you can trust us to attend to all your needs.
FAQ
Why Is Security Testing Required?

The focus of security testing is on searching for potential gaps and weaknesses of your system/platform, which might result in a security breach. So, security testing activities can help you validate your company's existing security controls and identify any misconfigurations in order to reach a higher level of security.

When Should Security Testing Be Done?

DataArt recommends testing the security of your applications and IT infrastructure regularly (annually, at least) and after a major systemwide update.

Can You Provide Client References?

Absolutely. DataArt has worked with Fortune 500 and Inc 500 companies from various industries around the world. Since most of our clients are CTOs, CIOs, and CISOs, we need some time to inform them before you can contact them.

What Kind of Reports Can I Get at the End of Security Testing?

At the end of a project, you receive a thorough report containing both an executive summary (with a letter of opinion) about the completed project and details on the identified security issues with in-depth POC descriptions. For each issue, DataArt also provides recommendations for successful remediation.

Can You Test IoT Solutions or Devices?

Yes, we can. Embedded devices are complicated in terms of their architecture and have multiple opportunities for security attacks. DataArt ensures that our security testing activities covers the full attack surface and all use cases.