DataArt provides a full scope of IoT services from low-level device projects to developing highly-advanced technological solutions.
Our expertise is a one stop journey to achieve your technological excellence. We can start from any stage:
Requirements research and analysis
Solution design
R&D and PoC
MVP
Technical Support
Solution evolution according to business needs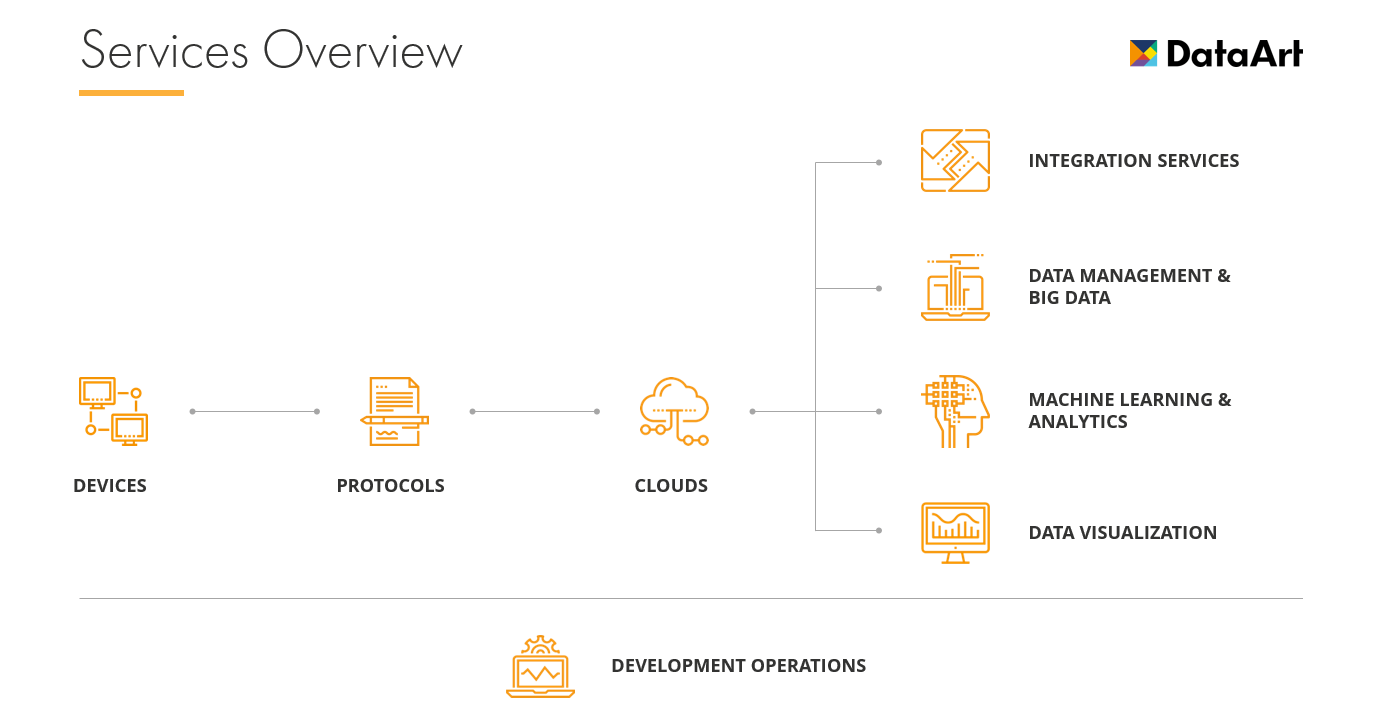 Welcome
We are glad you found us
Please explore our
services
and find out how we can support your business goals.