Services Overview
We apply thousands of hours of helping clients succeed to make sure your collaboration with DataArt results in data-driven business insights, analyzing data from IoT devices, sensors, and telecom services.
Cloud Platforms
Why Cloud IoT Solutions?
Scalability
Reliability
Customization
Integration
Operations excellence
Security
Time to market
Custom IoT Platforms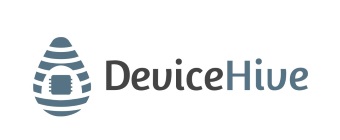 Data Management & Big Data
Data Integration

Automate data ingestion with open source tools and systems
Improve data ingestion performance and scalability
ETL (Extract-Transform-Load)

Data Warehousing and Storages

Lean transformation using open source data management systems
Migration to cloud and hybrid data storage systems
Data storage scalability improvement
Transition from scale-up to scale-out
Data migration

Data Engineering

Building modern data pipelines
Improving performance and scalability with open source solutions
Transforming batch data processing into real-time
Machine Learning & Analytics
Machine Learning

Machine learning solutions
Behavior prediction
Recommendation engines
Deep learning for computer vision and sequence prediction

Algorithms Scalability

Data access performance optimization
Streaming data processing
Custom GPU-based solutions

Analytics / BI

Exploratory data analysis
Unstructured data processing
Time series
Natural language processing
Real-time data analytics
Integration Overview
DataArt is experienced in integrating IoT solutions with other services, protocols, infrastructures, and products.
Our Offerings
DataArt helps companies to critically examine the value of blockchain to their business, and ensures business and technical success of distributed ledger projects.
Automotive
Cloud platforms, industrial IoT, smart environments, head units and other devices.
Amazon Alexa, IBM Watson and Google voice services
Data Management and Analytics Platforms
Dashboards and Visualization Tools
Smart Homes, Hotels, and Offices