Salesforce Consulting Services
by DataArt
Working across industries such as Finance, Travel & Hospitality, Retail & Distribution, HealthCare & Life Sciences, Media, and others.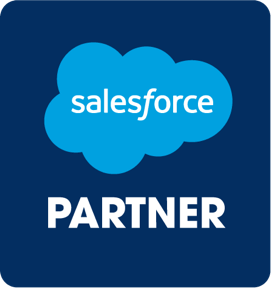 Our Salesforce Consulting Offerings
We specialize in Salesforce consulting and offer services in the following areas: product implementation, integration, optimization, app development, Lightning migration, and ongoing support. Members of our community are certified Salesforce consultants, so they always follow best practices for application development and its implementation.
Salesforce Consulting and Development
Strategy consulting and business process review
Industry expertise
Platform and industry best practices
Cloud adoption and migration strategy roadmap
Analyzing technology options, existing technical landscape & integration requirements
Designing roadmaps and IT programs that scale with your business
Salesforce analytics consulting
View More
Salesforce Implementation Consulting Services
Salesforce integration services
Salesforce products implementation: Sales Cloud, Service Cloud, Service Cloud Voice, Community Cloud, Marketing Cloud, Financial Services Cloud, Tableau CRM/Einstein Analytics (AI), Pardot, and MuleSoft.
Customization and configuration
Integration with existing systems and applications
Integration with third-party systems
End-to-end Salesforce implementation
View More
Support and Maintenance
Post-release support, maintenance, and modification
Knowledge management
Improving system quality, stability & availability
Quality assurance
Full access to Salesforce experts, admin and certified specialists in a wide range of products and services
View More
Application Development
Salesforce integration services and development
Integration architecture and development using ETL tools and custom solutions
Data services, including data management, cleansing, normalizing, and migration
Development services include Lightning, Apex, Visualforce, etc.
AppExchange application development
View More
Our Salesforce Consulting Experience
How DataArt Tackled a Complex CRM Migration
Challenge: The homegrown solution was no longer able to handle company growth which resulted in slow system performance: even adding a contact was frustratingly slow. Continuing to maintain an outdated, on-premise system was time-consuming and costly. More to that, the company's complex pipeline management process (e.g., lead definition, qualification criteria, etc.) across multiple regions was difficult to manage.
Solution: The data structure was completely redesigned and mapped to legacy system fields which facilitated transformation and format matching. The migration team designed and implemented Salesforce integration with the company's homegrown Project Management (PM) system which contained pertinent client and project data. Finally, the team created a comprehensive testing plan which included hundreds of use and test cases to ensure all features, functionality, and business rules were implemented properly.
Benefits: DataArt's migration team initially created a modern solution and technical architecture which resulted in a single, scalable Cloud-based platform that was able to manage all company complexities across global locations. Pipeline management improvements: a unified process that is streamlined and efficient across global offices. Organizational and cost structure improved, streamlined ability to engage/manage clients, and improved deal win rate.
View More
Salesforce Implementation for Canadian-based Financial Services Сompany
Challenge: The client, a Canadian-based financial company, was an existing Salesforce user but had issues with implementing a proper architecture to handle recent acquisitions and changes in a business model. Acquisitions included expansion into the US market which required integrations with sales tax and credit bureau systems. Thus, an overhaul of their decisioning engine in Salesforce was necessary. Moreover, accumulated technical debt required maintenance and created decentralized processes.
Solution: DataArt engaged Business Analysts to review all current and new business requirements which resulted in streamlined processes for all business lines. The technical architecture team evaluated the entire technical stack and delivered a plan to migrate features from acquired platforms, such as HubSpot and Smartsheet, and a timeline to retire those systems. A new integration plan was introduced and implemented to handle new business lines, Salesforce Experience Cloud was implemented to facilitate new B2B business line processes.
Benefits: By expanding the existing Sales Cloud implementation to incorporate new business processes from acquisitions, the client was able to eliminate technical debt. Experience Cloud simplified communications with business partners and provided the ability to collect additional data at scale. Customer data was centralized in Salesforce and provided a single point for numerous integrations with external systems, hence, eliminating overhead and maintenance.
View More
Sales and Service Cloud Implementation for US Travel Agency
Challenge: The legacy CRM platform was outdated and unable to handle the company's rapid growth. In addition to scalability, a heavily customized legacy system was causing usability issues and preventing our client from operating in an agile state. Complex integrations between back-office systems and their legacy CRM platform were inefficient, error-prone, and untimely.
Solution: The migration to Salesforce was complex due to the multitude of business rules contained, but DataArt's Salesforce migration team designed a scalable solution based on Salesforce Sales and Service Clouds. Salesforce Connect was used to establish a secure and dependable integration to move data between the reservations system and Salesforce. Designed intuitive UI and built out automation to eliminate mundane tasks and improve workflow efficiency.
Benefits: With the flexible state of the architecture, the client is able to make rapid updates based on business needs. Salesforce Sales Cloud and Service Cloud have improved the efficiency of the outside sales team due to automated business processes, improved analytics, and serving users with real-time and accurate data.
View More
Salesforce Implementation for a Life Sciences company
Challenge: The client, a Life Sciences company based in New York, needed help with their expansive Salesforce implementation across a number of initiatives including CPQ and Tableau. They were experiencing Issues with DevOps and analytics across all instances. Additionally, they were understaffed with production support to handle new users, security, and incoming feature requests. All things concerned, time to production was severely lagging. were at a standstill due to planning and lack of technical expertise.
Solution: DataArt deployed multiple teams across production support, Salesforce CPQ, and Tableau initiatives. Business Analysts formalized CPQ requirements and built out new processes for the sales organization. Tableau was designed and deployed enterprise-wide based on meticulous reporting and KPI requirements gathered by Business Analysts. New processes were designed around production support and management of multiple Experience Cloud deployments.
Benefits: The implementation of CPQ eliminated manual tasks for salespeople and centralized all sales activity. The Tableau implementation increased confidence in analytics and allowed our client to include data from external systems. Experience Cloud implementations were stabilized and properly scaled centralized data. Lastly, building efficient Flows and retiring Workflows and Processes led to decreased automation maintenance.
View More
Global Contact Center for FinEd Leader
Challenge: The Contact Center was originally designed for low volume processing of very manual, hands-on requests for help.
Solution: Salesforce Einstein AI was configured to automate processes, and enabled customers to self-serve. Case routing automation enabled sending cases to Support agents depending on their load and expertise.
With Salesforce Service Cloud the existing CRM was unified with the legacy telephony system to give the Support team an omnichannel view of the customer.
Benefits: Prompt resolution of a high-volume of issues with central management; Improved user adoption with the right user experience for employees as well as customers; reduced lost business opportunities and protected high profile brand.
View More
Sales Cloud Implementation
DataArt team of architects and business analysts designed a ground up solution focused on high-performance, scalability, and security
Salesforce UI was tailored to Sales team needs and provided extended capabilities for Sales managers, including a variety of executive reports.
Salesforce Einstein AI was configured to automate and support call-to-action activities, focusing on the top priority opportunities
A middleware solution was implemented to support a two-way synchronization between Salesforce and internal systems
View More
REVIEWS – OUR CUSTOMER SATISFACTION SCORE IS
4.85
DataArt's Salesforce Lab in numbers
80+
world-class Salesforce, Tableau, and Mulesoft professionals
250+
Salesforce certificates
100+
Successfully delivered Salesforce projects
4.85
CSAT score on AppExchange
Our expertise recognized by Salesforce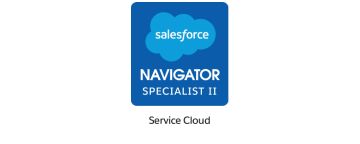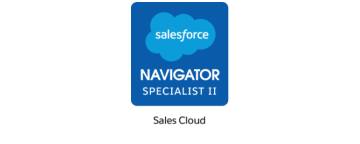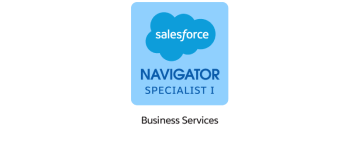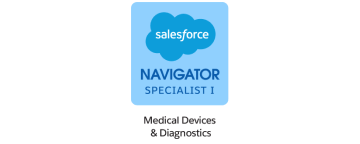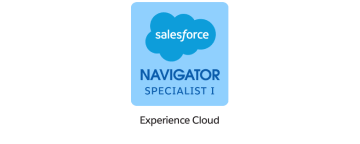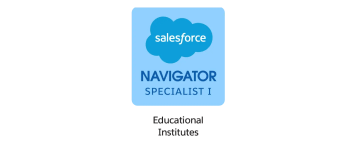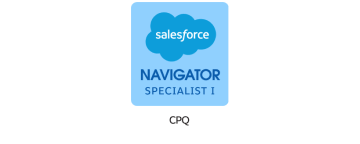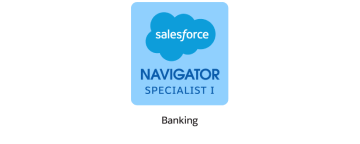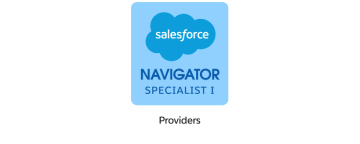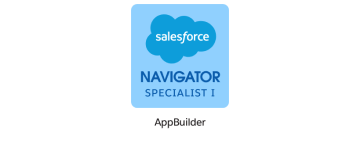 Unlock Salesforce's Full Potential
Download our comprehensive checklist to learn if you are fully utilizing the capabilities of Salesforce.
What is Salesforce Consulting?
Salesforce Consulting is a process of providing expert help with planning, implementation, migration to Salesforce, or improving productivity and results from an existing Salesforce platform.
How Does Salesforce Consulting Work?
As a Salesforce Consulting company with experienced architects in our team, we provide services across the board from digital transformation to the way of architecting and designing your Salesforce solution. Work does not end after we are done with the implementation, as we continue ongoing customer support as much as needed for all of our clients. By paying close attention to Salesforce best practices in all of our projects, we offer high-quality Salesforce consulting services to assist clients in making confident decisions about exploring Salesforce.
What makes a good Salesforce Implementation Consultant?
Salesforce Implementation Consultant is distinguished by a deep expertise and rich experience that helps to guide clients into Salesforce's evolving ecosystem, choose the right products, and propose a solution that will drive success.
Why do you need Salesforce consulting services?
We can support your Salesforce initiatives at any stage, so there can be a variety of answers to the "why?" question. There are three main scenarios.
First option: you are new to Salesforce, and your business is expanding, so you need a reliable and modern customer relationship management (CRM) solution to manage emerging processes. In that case, Salesforce Sales Cloud, Marketing Cloud, Service Cloud, Pardot, and Salesforce CPQ may be the key entry points to the Salesforce ecosystem. As Salesforce consulting partners, we will not only guide you through the development process but also gladly assist you with negotiating with Salesforce on the issue of licensing, helping you save money and time.
Second option: you already have a Salesforce platform, but not using it to the full extent. That is where turning to Salesforce consulting services professionals can be essential: it is better than letting the system stand idle and lose money. DataArt's team of certified Salesforce Consultants is here to help you find the best solution that will fit your business strategy, extend, and support your existing Salesforce platform to run smoothly.
Third option: CRM Migration. Right now, a lot of companies still use COBOL systems that need serious maintenance, overall lagging behind progress. When you get to SaaS, the process for maintaining core solutions becomes a lot easier. Although digital transformation may be tricky, our team will ensure that migration to Salesforce runs smoothly and will support business continuity.
In any of the scenarios above or other smaller options such as app development or integrations, we have Salesforce consulting services expertise and experience that will help you expand your Salesforce implementation's full potential.
Who is a Salesforce Integration Consultant?
Salesforce Integration is a process of bringing two or more of your systems together, helping to streamline multiple processes. Therefore, a Salesforce integration consultant helps to sync third-party or custom-built systems with your existing Salesforce org and makes it easier for your team to work together with all the needed data.
Therefore, a Salesforce integration company and salesforce integration partners help to sync third-party or custom-built systems with your existing Salesforce org and makes it easier for your team to work together with all the needed data.
What are the types of Integration in Salesforce?
Usually, organizations of different sizes or industries are using integration to connect their CRM to external systems at the process and data levels. There may be a variety of classifications, but we will look at three main types of integration in Salesforce.
Data Integration is necessary when you sync data from two or more systems. As a result, each integrated extension will share real-time data.
Business Logic Integration. This particular type of integration allows building of powerful business solutions that incorporate various back-end systems and apps.
User interface integration. If you want to create a centralized UX/UI for every user, you might consider UX integration. Salesforce provides the tools to do this even if users use multiple apps in different languages.
Of course, integration processes may be complicated - finding the right Salesforce integration services provider or even making a decision inside your company with this idea can be a challenge. If you are not sure about what type of integration or implementation you need - you can Talk to us.
What are the benefits of Salesforce Integration?
Integrations are important to unite your systems or at least have a vision of all processes. The main benefit will be to streamline processes - every business will benefit from faster data flow on any level. It also helps you to get rid of manual re-keying of data.
Restoring broken processes. Understanding the need for modernization, most companies decide to change and migrate to new CRM systems, therefore not losing any data becomes one of the main issues, especially when dealing with sensitive customer information. Integrating your system (or systems) with Salesforce gives you an opportunity not only to restore processes in an efficient way but also to improve business logic, thus supporting growth.
Get real-time and comprehensive customer insights. The possibility of integrating your database with a variety of other customer-focused platforms can bring you the most current reports on client usage and interaction with a product or service. The Salesforce concept of Customer 360 is a great illustration here.
Building blocks for a successful Salesforce Program
First, your team should set goals, success criteria, and identify stakeholders. After that, DataArt comes in, and together we are preparing Change Management/User Adoption strategy. We plan, establish timelines and milestones, gather requirements, and identify key processes. Then, fully carried out by the DA team of developers, we build, test, and iterate. Finally, after the training and onboarding of users, your Salesforce solution is live.
Thank you for contacting us!
We will be in touch shortly to continue the conversation.
Thank you!
Open File