Azure Migration Services

by DataArt

DataArt offers Microsoft Azure migration services for businesses and enterprises operating in any industry. Contact us if you need our experts to evaluate the potential for cost optimization from migration, or want to plan and execute a seamless transition of your application and data or entire infrastructure to Azure.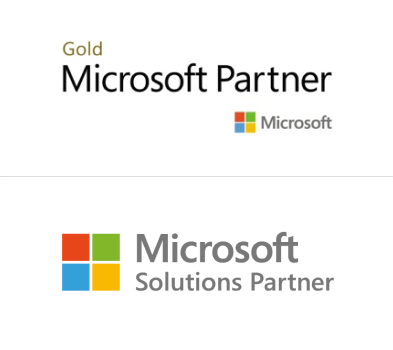 Cloud Maturity Level: Which Azure Migration Services You Need
DataArt helps companies with any cloud maturity level to enhance their current state and enjoy the advantages of Azure data migration service. Assess your cloud maturity stage and turn to DataArt for estimating the cost of Azure migration services you need.
Legacy Stage
No intention to move to the cloud
Cloud Friendly
Cloud readiness assessments are in place
Apps are virtualized or hosted on cloud VM infrastructure
Implementations are ad-hoc and ungoverned
Cloud Ready
Cloud compatible application development and design
Re-hosted apps are cloud optimized
Complex production workloads move to the cloud
Hybrid
Well-developed cloud adoption strategy
Key applications are migrated and optimized for the cloud
Increasing number of hybrid and multi-cloud deployments
Cloud Native
Cloud-first application development process and design
Standardized and automated process
Our Azure Migration Process
The migration process will be executed by DataArt's team in accordance with Microsoft Cloud Adoption Framework for Azure. At first, we will identify key project stakeholders, project/business goals, time, and budget constraints.
DataArt experts will work with the team leads, as well as other stakeholders, to conduct a thorough current state and gap analysis.
We will gather requirements for data security, retention, compliance, and geolocation restrictions.
During the assessment phase, we will identify which Microsoft services are required for the project.
Then, we will iteratively progress with the final state for the Azure cloud migration/modernization project.
We will consider skills and knowledge gaps in your in-house team and plan a training/staffing session.
DataArt experts will develop a project transition plan aligned with uninterrupted business processes, current state, and your desired architecture.
We will perform a security and compliance assessment of the procedure and apply updates accordingly.
At the final stage, our experts will organize a project transition team and iteratively deliver the changes according to the plan.
Benefits of Microsoft Azure Migration
Control over compliance and security within subscriptions
Compliance with global regulatory standards
Exceptional security
Data governance and protection features
Cloud cost optimization
Possibility to use autoscaling configuration
DataArt's Azure Migration Services
Application Migration
DataArt offers its services to companies looking at migrating their on-premise web applications and resources to Azure. Moreover, our consultants can offer possible adjustments for businesses expecting improved apps during the transition period.
Database Migration to Azure Cloud
You may benefit from the unique capabilities of Azure's SQL database, including no downtime, automatic software patches, serverless deployment, and multi-region geo-replication. DataArt can help you determine the efficiency of the Azure SQL database in comparison with other solutions according to their functionality and by query performance, and help you migrate your database in Azure if required.
Azure Migration Consulting
If you are looking for cloud cost optimization or cloud scalability, or need to amend your cloud solution in new directions like AI/ML support, turn to DataArt's Azure migration consultants. We can help you find an appropriate solution, prepare documentation, and create a cost analysis for its implementation.
Azure Data Migration Service
If you are looking to organize your data flow activities, including ensuring the efficient usage of structured, unstructured, and semi-structured data and data facilitation, look for Azure data migration opportunities. DataArt will help you improve your data flows and make them more operable.
Azure Server Migration Service
DataArt helps move supported Linux distributions and on-premise Windows Servers to Azure. Additionally, for companies looking for a VMware environment extension to Azure, DataArt's engineers offer implementation of Azure VMware Solution.
Why Choose DataArt for Microsoft Azure Migration
DataArt is a Microsoft Solutions Partner.
DataArt is a Microsoft Azure Consulting Partner and a Microsoft Gold Partner.
DataArt has been a Microsoft-certified partner for more than 20 years.
DataArt's engineers have deep knowledge in a variety of Microsoft Azure competencies, including Azure Kubernetes Service (AKS), Azure Container Instances (ACI), Databricks, HDInsights, Cosmos DB, ML and AI with CVS.
DataArt developed and resealed a number of apps and services available on the Microsoft Azure Marketplace.
Microsoft Cloud Adoption Framework for Azure by DataArt
DataArt recommends using Microsoft's Cloud Adoption Framework for Azure for cloud migration and modernization projects. It provides a comprehensive set of tools, best practices, and guidance that can help organizations easily plan, implement, and optimize the cloud adoption journey. The key benefits include:
Structured and efficient cloud adoption and modernization journey
Cost optimization through effective resource management and best practices
Usage of Microsoft Azure services in a secure and compliant manner
Quick Facts About DataArt
30+
offices across the globe
We help clients create custom software that improves their operations and opens new markets.
Building on Azure since
2011
Microsoft Partner since
2000
94%
of our team members are ready to recommend us as a good employer to their friends
93%
of our team members are ready to spend 2+ more years of their career with us
Powered by our People First principle, we work with clients at any scale and on any platform, helping unleash technology innovation.
DataArt is a global software engineering firm that takes a uniquely human approach to solving problems
When does outsourcing of Azure database migration services matter?
If you don't have an internal tech team experienced in Azure database or datacenter migration, turn to a service provider that can organize a painless and seamless transition. This can prevent risks of failure and help you take control over the database migration process.
Will I be able to keep my legacy apps after migrating to Azure?
Depending on the app you run, you may need to adjust your legacy app for the relevant Azure cloud migration. If you are unsure as to how Azure migration will affect your app, turn to DataArt's consultants to discuss your case.
What is a classic Azure migration?
Four major approaches are considered classic Azure cloud migrations: rehost, revise, rearchitect, and rebuild. Rehosting is what they also call a lift-and-shift approach. The app hosting revision is more about cost optimization from adopting the cloud capabilities. Re-architecture involves a core platform change to a cloud native one. Finally, when you rebuild your solution, you need to develop it from scratch using the cloud native technologies.
Which domains require Azure migration services?
You can apply Microsoft Azure migration services to any domain. However, if you have concerns about whether your app or platform will perform better with Azure capabilities, schedule a call with DataArt's experts to discuss your case.
Download Our Offering
Thank you!
Open File