Azure Application Modernization by DataArt
DataArt's Azure Cloud Application Modernization services provide the perfect pathway for your business to fully harness the power of cloud. Whether you are aiming to upgrade an existing application or start a comprehensive cloud migration journey, our experienced team is ready to guide you every step of the way.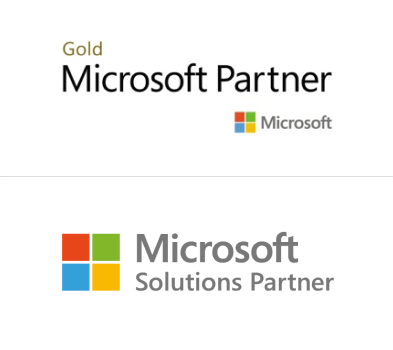 Unleash the Potential of Application Modernization with Microsoft Azure
Why settle for outdated, rigid applications when you can embrace the agility and scalability of Azure Cloud? Our Azure cloud application modernization experts will seamlessly migrate, transform, and optimize your applications, unlocking their full potential. The key benefits of application modernization on Azure Cloud include, but are not limited to:
Fast adoption of cloud-native services
State-of-the-art security
Increased business and operational performance
Increased agility and scalability
Better business insights and decision-making
DataArt's Offerings for Your Modernization Journey
Modernization for Cloud-Ready Applications
If your business is already using the cloud and wants to improve the applications you already have, we are here to help. Our experts will work closely with you to assess your existing cloud architecture, identify areas for improvement, and implement modernization strategies to optimize your applications within the cloud environment.
Implementing app modernization techniques on the Azure platform can significantly enhance the performance, scalability, cost-effectiveness, and security of your cloud-based applications.
Migration and Modernization for On-Premises Applications
If your business has not yet migrated to the cloud (but wants to!), our comprehensive offering combines cloud migration and modernization with Azure to ensure a seamless and effective transition. We will guide you through the entire process, from migrating your applications to Azure Cloud to modernizing them for optimal performance, enhanced security, and cost-efficiency in the cloud environment. By leveraging the power of Azure, we will help you achieve an effective architecture that maximizes the benefits of the cloud.
Azure Migration services by DataArt
Microsoft Cloud Adoption Framework for Azure by DataArt
DataArt recommends using Microsoft's Cloud Adoption Framework for Azure for cloud migration and modernization projects. It provides a comprehensive set of tools, best practices, and guidance that can help organizations easily plan, implement, and optimize the cloud adoption and modernization journey. The key benefits include:
Structured and efficient cloud adoption and modernization journey
Cost optimization through effective resource management and best practices
Usage of Microsoft Azure services in a secure and compliant manner
Microsoft Cloud Adoption
Framework Execution Lifecycle

Define strategy
Understand motivations
Business outcomes
Business justification
Prioritize project
Plan
Digital estate
Initial organization alignment
Skills readiness plan
Cloud adoption plan
Ready
Operating model
Landing zone concepts
Design area guidance
Implementation options
Adopt
Migrate
Modernize
Innovate
Secure
Risk insights
Business resilience
Asset protection
Manage
Business commitments
Operations baseline
Operations maturity
Govern
Business risks
Policy and compliance
Governance maturity
Why Choose DataArt for Azure Cloud Modernization
DataArt is a Microsoft Solutions Partner.
DataArt is a Microsoft Azure Consulting Partner and a Microsoft Gold Partner.
DataArt has been a Microsoft-certified partner for more than 20 years.
DataArt's engineers have deep knowledge in a variety of Microsoft Azure competencies, including Azure Kubernetes Service (AKS), Azure Container Instances (ACI), Databricks, HDInsights, Cosmos DB, ML and Al with CVS.
DataArt developed and resealed a number of apps and services available on the Microsoft Azure Marketplace.
Get Started Today
Do not let your applications hold you back. It is time to unlock your true potential with Azure app modernization.
Our team of experts will take the time to understand your specific requirements, goals, and challenges. From planning to implementation and beyond, we can ensure you a smooth customer experience, making your path to modernization effortless and rewarding.
Trust DataArt to be your dedicated partner on your Microsoft application modernization journey.
Quick Facts About DataArt
30+
offices across the globe
We help clients create custom software that improves their operations and opens new markets.
Building on Azure since
2011
Microsoft Partner since
2000
95%
of our team members are ready to recommend us as a good employer to their friends
92%
of our team members are ready to spend 2+ more years of their career with us
Powered by our People First principle, we work with clients at any scale and on any platform, helping unleash technology innovation.
DataArt is a global software engineering firm that takes a uniquely human approach to solving problems
Thank you for contacting us!
We will be in touch shortly to continue the conversation.