DataArt partners with Sabre, one of the top GDS platforms in travel distribution, to deliver high quality services and custom solutions to over twenty travel clients.
We help businesses explore new Sabre opportunities and migrate to the innovative tools stack with extended functionality. Our experts have deep knowledge in Sabre services and systems. Our RnD teams contribute to building proprietary tools to speed up and de-risk projects at the cutting-edge of Sabre technologies.
DataArt in-house specialists address the following challenges
DataArt Is a Sabre Travel Network Silver Developer Partner;
Consulting and Sabre Red App Development since 2014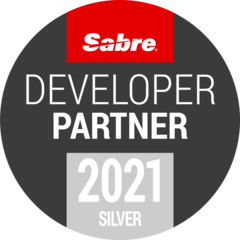 Talk to an Expert
Tell us a few words about what you're interested in and we'll respond to you directly
Thank You
Thank you for submitting your request.We will be in touch shortly.