Integration, Standards and HIPAA Compliance
Integration, Standards and HIPAA Compliance
Electronic Medical Records (EMR) systems gradually become a standard in the healthcare industry as they provide a convenient way for storing and retrieving patient information. EMR systems reduce paperwork to a minimum, practically eliminating cataloguing mistakes and assuring efficient time management. Even more importantly, these systems provide physicians with a 24-hour access to information via the internet, allow for integration with various billing systems and ensure that the whole process is HIPPA compliant.
DataArt provides key Electronic Medical Records (EMR) development features:
Integration with previous EMRs
Integration with clearing houses
Web-based solutions
Multi-component architecture
Integration with e-prescribing services
Creation of superbills
CPT and ICD9 coding
Inter-personnel communication via instant messenger and e-mails
Appointment scheduling with a system of alerts for the personnel
Processing patient records in a HL7 v.2 & HL7 v.3 standards (according to SNOMED) to communicate with other institutions.
Availability over tablets, smart phones and other mobile devices through the Internet
Multiple ways of information input (scanning, voice recording, etc.)
DataArt has completed a range of projects that require deep knowledge of regulations, standards and classification systems of the healthcare industry, and has always assured that its solutions are compliant with those standards.
HL7, CDA, CCD, CCR

DataArt has completed several successful implementation projects with different standards in healthcare information exchange, including Continuity of Care Document (CCD) and Continuity of Care Record (CCR) which are recognized as the industry's formal standards, CCD by Health Level 7 (HL7) and the CCR by ASTM International respectively. CCD is a constraint on the HL7 Clinical Document Architecture (CDA) standard.
ICD-9/10, SNOMED
Our team has extensive experience with various classifications systems such as Systematized Nomenclature of Medicine (SNOMED) and International Statistical Classification of Diseases and Related Health Problems (ICD-9 and ICD-10)
E-prescribing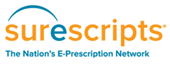 DataArt has a strong expertise in Surescripts certified software solutions integration, with both Medication History and Prescription Routing support. This includes integration solutions based on variety of APIs, such as new prescription processing, prescription renewal, and nomenclatures support, including RxNorm and NDC.
Eligibility & Benefits
DataArt has implemented a score of software solutions for health insurance certification, electronic medical claim clearance, eligibility verification and benefits analysis. Applications developed by the DataArt team support thousands of different payers, including Medicare and Medicaid.
Payments
Payment systems build by DataArt include healthcare-specific financial operations support, integration with different payment service providers for streamlined copayments and deductibles collections, as well as Payment Plans and Card on File functionality implementation for collecting high copayments and deductibles on high-deductible plans.
Compliance
CCHIT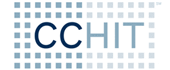 DataArt team has developed CCHIT complaint software that meets "meaningful use" requirements. As part of an EMR application, DataArt build a comprehensive reporting system that shows healthcare provider's compliance with "meaningful use" criteria, including patient's demographic data electronic interchange and e-prescribing usage statistic.
HIPAA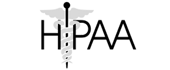 Over the years DataArt team has earned a lot of experience building HIPAA complaint software solutions and migrating and modernizing legacy software in compliance with HIPAA Privacy and Security Rules. The latest example is a complete rework of a narrow specialty EHR system dating back to early 90's. The new system has been built using modern web technologies and is fully compatible with HIPAA requirements.
Other
Clinical Decision Support
Clinical decision support is an interactive feature which is designed to assist physicians and other health professionals with decision making tasks. DataArt is well versed in a rule-based approach to clinical decision support. An EHR system, created by DataArt for one of our clients, features flexible decision support module that allows addition of new rules at run-time and dynamic evaluation of rules against health data.