Insurance
Forward-thinking digital innovation for a forward-thinking industry
Insuring the future of the insurance industry
Amid a digital revolution propelled by technologies ranging from Artificial Intelligence (AI) to Internet of Things (IoT) to Blockchain, the insurance industry has experienced more disruption in the past ten years than in the prior 100. No longer able to fall back on their domain expertise and customer base alone, insurance companies must innovate to keep up with the very industries and customers they insure.
DataArt helps insurers stay ahead of the curve and mitigate risk by leveraging technology to optimize operational efficiency and business agility; we focus on high-value areas such as data, automation, analytics, core system development, and customer engagement.
Our Strategic Approach
As a strategic IT partner, DataArt understands that simply acknowledging the urgency for digital transformation is just the first step to successful innovation. Achieving value and mitigating risk through planning and implementation is a completely separate story, particularly in an industry whose digital future is yet to be defined. To navigate this new territory, we work with our clients to secure stakeholder support, align on clear objectives, assemble a first-rate team, implement an agile approach to development, and continuously harness data to inform future, customer-centered changes. Learn more about how we engage with our clients here.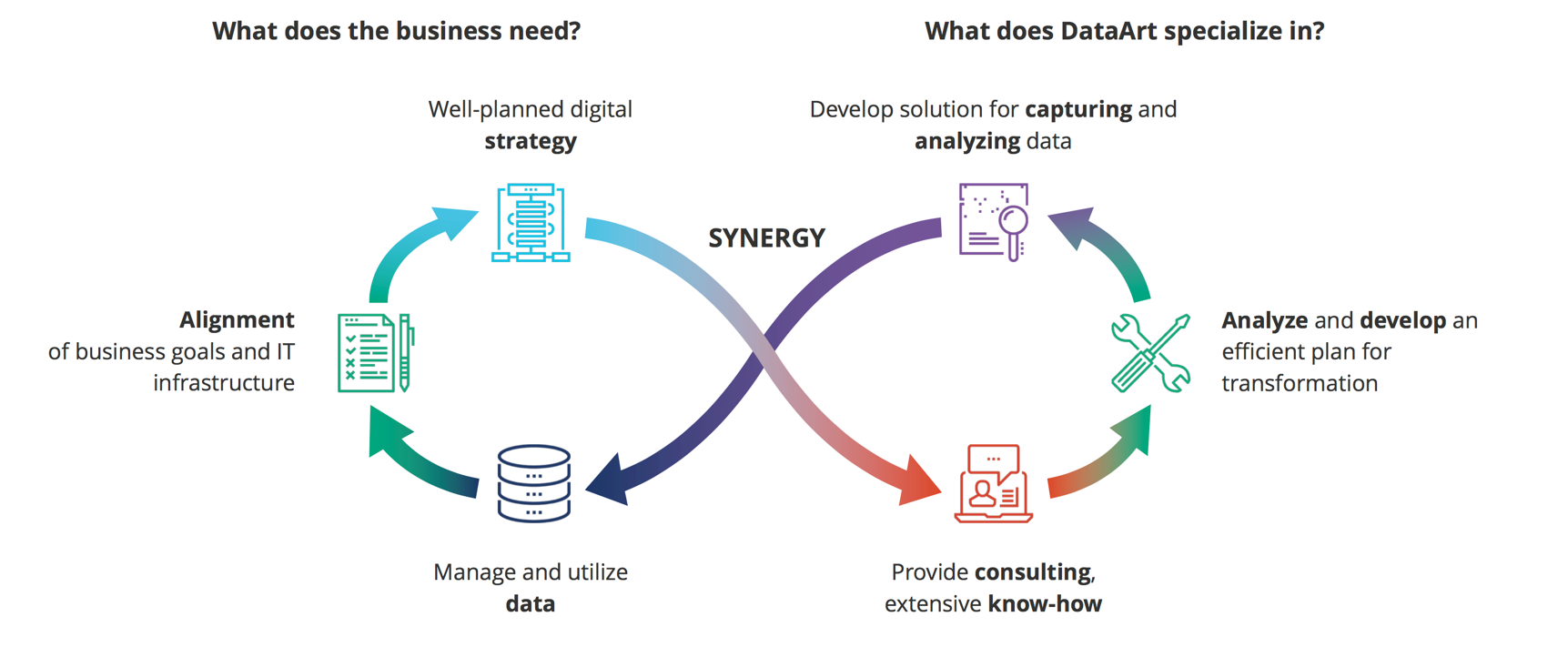 Domain Expertise
Our team consists of IT solution experts and domain-specific subject matter experts that can help tackle the myriad of business and technology challenges faced by entities working across the insurance industry. DataArt has expertise in:
Property and Casualty
Life
Health and Annuities
Specialty
Reinsurance
MGAs/TPA's
Syndicates on both a domestic and an international basis.
Solutions
As a technology consultancy and software development company, DataArt has experience in:
Core Systems
Data and Advanced Analytics
Cloud migrations
Artificial Intelligence and Machine Learning
Microservices Development
IoT
RPA and Automation
Mobile solutions
Bespoke build and system integrations
How We Engage Our Clients
DataArt focuses as much on business strategy and organizational development as on technical innovation. We typically start projects with Discovery to truly understand the objectives, needs, and challenges that will inform the scope and prioritization of projects based on value and risk. We then transition into Solution Design in which we optimize value and manage risks by testing risk/value return and technical assumptions with prototypes and proof of concepts. However, design does not stop with the start of build; we set up iterative processes for continuous measurement and innovation to improve and add functionality through multiple releases.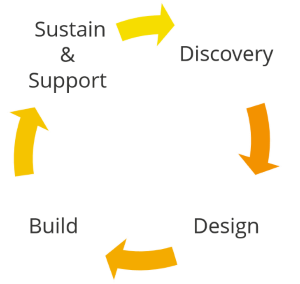 The SMAC Concept
The SMAC (Social, Mobile, Analytics, Cloud) concept applied to insurance business shows how to influence customer expectations, behavior and interactions.

Social Media
Customers tend to compare prices online and search social media before buying insurance; utilize social media to:
Collect customer data
Gain precise understanding of customer needs
Measure customer satisfaction level
Establish direct customer relationships

Mobile & Sensors
Collect real-time customer data:
'Fit tech' (wearables) for health insurance
Vehicles and shipping containers sensors for motor and marine insurance
Various sensors in buildings

Analytics
Analyze extensive data using big data, AI, and machine learning to:
Assess and price risk effectively
Settle claims with accuracy and timeliness
Tackle fraudulent claims
Personalize marketing strategies for each customer

Cloud
Harness cloud services by incorporating sensor and mobile technology and facilitate instant access to data:
Automate onboarding and claim management
Automate onboarding and claim management
Use flexible and scalable cloud platforms
Build a cost-effective environment
Achieve high availability and disaster-proof solutions
---