Google Cloud Landing Zone by DataArt — Begin Your Cloud Journey
Organizations that want to move to the cloud to fully realize its benefits and navigate its complex challenges need to start by establishing a safe and secure landing.
Google Cloud Landing Zones provide preconfigured environments that offer rapid access to infrastructure, as well as scalability, security, and numerous cloud services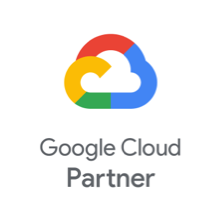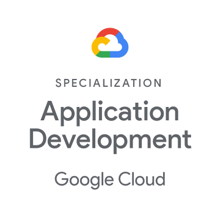 GCP Landing Zone
DataArt's Landing Zones are built for Google Cloud Platform and offer a readily available solution for enterprises, SMEs, and startups, which enables them to meet unique cloud adoption objectives. Whether your company needs to build a new Google Cloud, or improve or assess the current infrastructure, DataArt's Google Cloud Landing Zone can guide you through your cloud journey.
Our solution will save time by automating the set-up process and helping you create an environment for running secure and scalable workloads. It also provides a baseline environment to get started with multi-account architecture, access management, governance, and data security.
Google Cloud Governance
We help set policies to ensure data security, privacy, accuracy, availability, and usability. GCP governance ensures that asset deployment, system integration, data security, and other aspects of cloud computing are properly planned, considered, and manage.
Cloud Adoption
We help organizations identify where they are in their cloud journey from a people, technology, and processes standpoint, and help them to get where they want to be.
Multi-Account Cloud Organization
A well-architected multi-account environment lets our customers govern and manage multiple accounts, and build or upgrade services and products in a secure, scalable way.
Cost Control and Optimization
We help customers identify mismanaged or idle resources, use heat maps, and consider other solutions to leverage cloud capabilities.
DataArt's GCP Landing Zone Architecture
DataArt's Google Cloud Landing Zone is a solution for multi-project environments that reflects your company's organizational setup, enabling your technology strategy and roadmap on Google Cloud:
Modularity from the first day

A key requirement for reducing investment and operational costs because it enables economies of scale for the procurement, acquisition, deployment, operation, and maintenance processes.
Kubernetes from the first day

Migrating to a container-based cloud environment like Kubernetes lets you implement hybrid cloud and multi-cloud platforms, as well as handle large workloads and unexpected failures.
Set of referenced architectures for most popular setups

The team of our experts prepared template solutions for an architecture for domains that allow to reduce the development costs and delivery time through reuse of common assets.
Integrated production-ready tooling

A set of data migration tools that can help your organization avoid costly overruns, frustrating complications, and other common issues.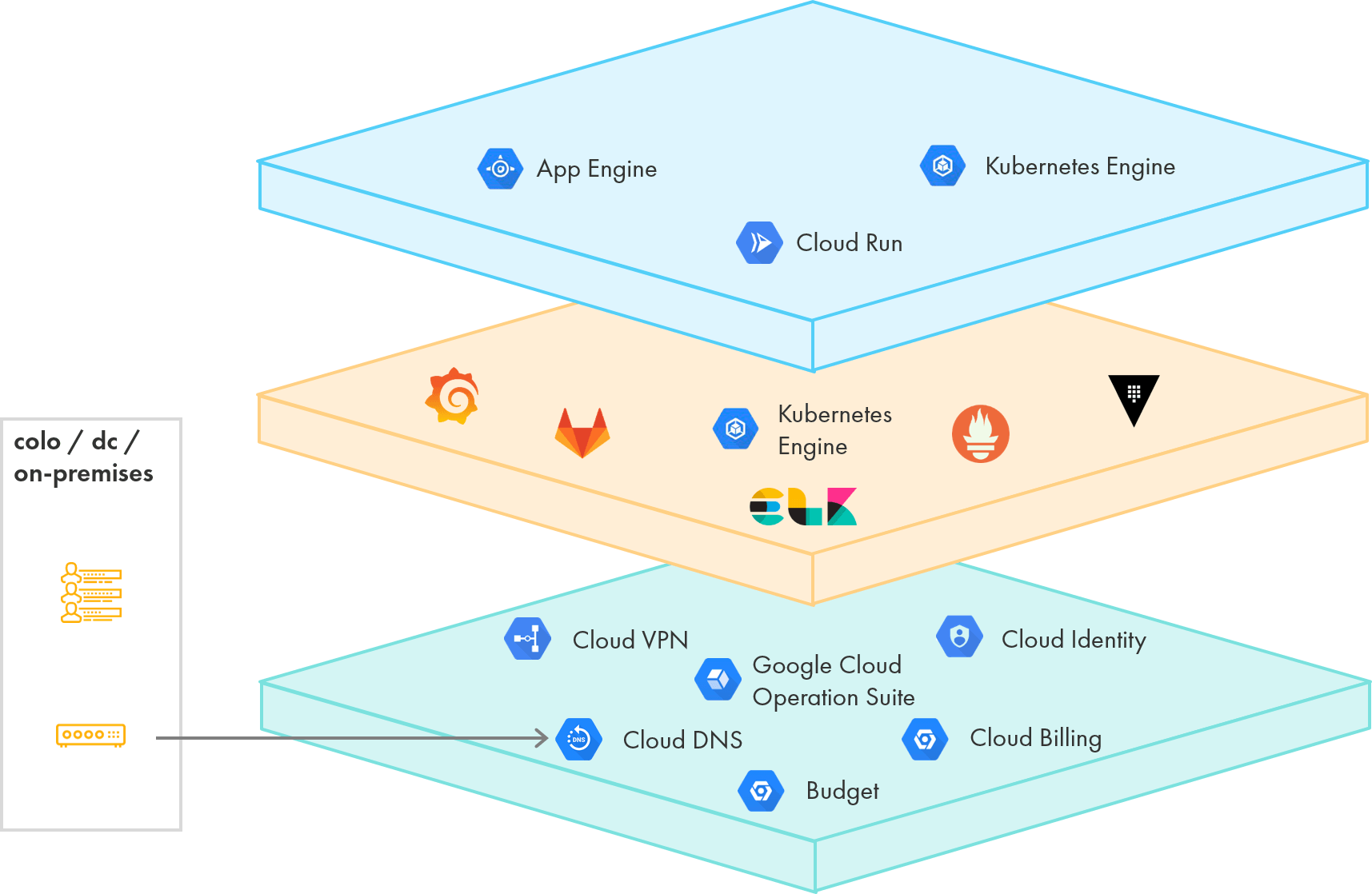 GCP Landing Zone Delivery Approach
DataArt's cloud specialists deliver solutions based on the principles of the Google Cloud Architecture Framework. This approach helps to build secure, high-performing, resilient, and efficient cloud infrastructure.
Discover
A Landing Zone is the foundation of your GCP environment, and it is important to gather all the requirement before building a roadmap for the cloud journey, including security & compliance, workload management, performance, identity and access management, networking & configurations, high availability, and cost optimization.
Our team of experts collect and create design and specifications within one week, then holds interviews and working sessions to deliver the following to the client:
Cloud governance team composition
Documented requirements on GCP Landing Zone setup from stakeholder groups.
Deliver
We have been building cloud infrastructures for more than 5 years. Our automated landing zone templates help provision infrastructure resources in days, rather than weeks. We configure resources in accordance with your business and technical requirements, using the infrastructure-as-code (IaC) approach. Our experts are always on hand to guide you through the delivery process.
Knowledge Transfer
Our approach equips your company to evolve with Google Cloud. As your business needs develop, our team can expand the infrastructure, deploy new services, and prepare your GCP environment for new workloads.
The GCP Landing Zone is a modular and scalable configuration that enables organizations to adopt Google Cloud for their business needs. Whether your organization needs to speed up cloud migration, or develop a larger cloud adoption strategy, it is an essential blueprint and foundation that helps ensure that your future or existing Google Cloud Platform is well-organized and well-orchestrated.
Download
"DataArt's Approach to Google Cloud Landing Zone"
Thank you!
Open File