Unleash Travel Data: Breaking Down Silos and Unlocking Opportunities with The Power of AI and ML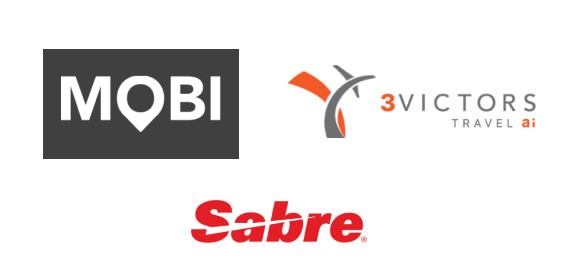 Date: Thursday, June 10
Time: 12 Noon EDT
---
As the future of travel industry moves steadily towards personalization and traveler experience, it remains a challenge for industry players to capture and apply the full value of traveler data in an actionable way across disparate systems. For travel companies to find commercial success in the post-COVID world, old techniques must fall by the wayside in favor of democratized data and inter-departmental collaboration. For travel companies to inject new data into their commercial processes to make informed timely decisions, data must flow freely throughout the organization by breaking down silos. Airline industry is in the forefront of this trend.
During the webinar together with the top industry leaders we will:
Discuss opportunities and risks associated with breaking data silos inside travel organizations
Touch on the topic of the application of AI and ML for solving data silos problem
Review real world examples and brainstorm new use cases of how to benefit from breaking down silos for:

Advanced real-time dynamic pricing
Improving customer experience
Hyper-personalized tailored offering
---
Speakers:
Michael Reyes, Vice President, Offer Management, Sabre Corporation
Michael Reyes is responsible for Offer Optimization at Sabre, including the solutions airlines use to create and personalize the offers made to their customers across all channels. Michael brings over 15 years' experience working in the airline industry, and is responsible for the P&L, product strategy, management and marketing for Sabre's decision support solutions. Having originally joined Sabre in Pricing & Revenue Management consulting, Michael has worked globally with airlines to set strategy, execute air and ancillary pricing and inventory actions, define consumer demand patterns, design organization structures, and implement industry best practices.
Anna Jaffe, CEO, Mobi Systems
Anna brings more than 14 years experience leading global organizations to solve complex, distributed challenges. She has built and led teams of more than 500 to solve both digital and physical challenges. As CEO at Mobi, Anna is responsible for the strategic direction of the company. Mobi collaborates with customers in the travel, transport and hospitality sector to solve industry transforming, profit margin generating, market share capturing digital solutions. Anna has been invited to keynote with the Woz, Bill Clinton and Leonard Nimoy. Her work has featured as a full length documentary on the Discovery Channel, been covered by the NYT, Fast Company and others and taken her around the world to consult, speak, inspire and learn.
Rick Seaney, CEO, 3Victors
Rick Seaney is the co-founder and CEO of the recently venture funded big data travel analytics startup 3Victors Inc. a B2B spinout of FareCompare.com which he also co-founded. His responsibilities cover company vision, execution and development.
Classically trained in high performance supercomputing, Rick has deep knowledge of next generation technologies and related travel use cases and looks forward to facilitating the transformation of the travel ecosystem to real-time data driven decision making.
Dr. Eugene Kolker, EVP, Co-Director AI/ML Center of Excellence, DataArt
Eugene (Gene) Kolker, PhD, is an award-winning Data Analytics, AI, Informatics, Economics, and Technology Innovator and Business Leader. He serves as the Executive VP, Global Enterprise Services, and as a Co-Director of the AI/ML Center of Excellence (COE) at DataArt. He is also a professor at NYU Tandon School of Engineering and a Fellow at the Institute for Innovation in Large Organizations. He possesses valuable experience with enterprise-level engagements, which he accumulated at IBM (former VP and CDO, Global Services), as well as in-depth knowledge in a number of fields, primarily in AI/ML, Data Science, Analytics, and IT.
Greg Abbott, Head of DataArt Travel, Transportation and Hospitality
Greg Abbott is a recognized expert in the Travel Industry, with 15 + years expertise in retail travel, travel technology, and tour operations. Greg joined DataArt in 2010 as a Senior Vice President in charge of Travel & Hospitality practice, having relocated from Europe, where he was most recently Commercial Officer and Product Director at Nexgen Travel Distribution. His experience extends to domestic and international travel organizations, product direction, development & distribution, and content management systems.
Stan Boyer, Expert in Airline, Travel and Information Technology, Advisor, DataArt
Stan Boyer has recently joined DataArt as an Airline Industry Advisor. In this newly created role, Stan will help DataArt's Travel, Transportation & Hospitality Practice as the company expands their software engineering services offerings for airlines and airline technology providers. Stan brings 27 years of airline systems expertise and is highly regarded for his grasp of the end-to-end airline business and technical systems. His most recent role prior to joining DataArt was Vice President of Customer Solutions at Sabre.
Speakers
Michael Reyes
Vice President, Offer Management, Sabre Corporation
Anna Jaffe
CEO, Mobi Systems
Rick Seaney
CEO, 3Victors
Dr. Eugene Kolker
EVP, Co-Director AI/ML Center of Excellence, DataArt
Greg Abbott
Head of DataArt Travel, Transportation and Hospitality
Stan Boyer
Expert in Airline, Travel and Information Technology, Advisor, DataArt