During the webinar, DataArt expert in Software Architecture and Security will delve into the basics of cloud security and illustrate several popular approaches to infrastructure hardening, and discuss the threats cloud security services by AWS, Azure help to mitigate.
You will also learn patterns for implementation of fundamental security principles, such as Segregation of Duties and Principle of Least Privilege.
Get insight on
Key differences in security requirements for on-prem and cloud infrastructures
Your duties keeping the cloud resources safe as a part of responsibility shared with the cloud provider
Cloud infrastructure hardening methods and ultimate cloud security goals
Popular security auditing benchmarks and tools, and how to adapt them to achieve your desired security level
Installing software updates and vulnerability management after migrating to the cloud
Experts
Meet Dmitry Vyrostkov as a speaker at How to Succeed with Infrastructure Hardening.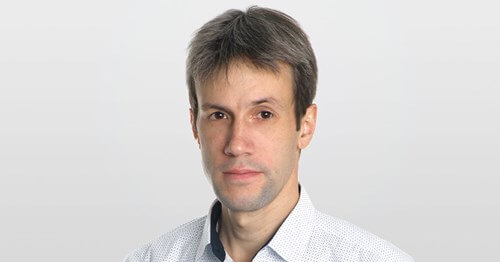 Dmitry Vyrostkov
Security Services