Core Platform Enhancement for European Car Park Booking Company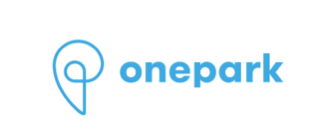 Client
Onepark is a France-based mobile app and online car park booking platform that lets customers compare, book and pay for the parking space at more than 2000 car parks, in 275 cities throughout Europe. The app provides travelers with access to public car parks as well as private lots belonging to hotels, companies and buildings, thus making a wider number of parking spaces available.
Business Challenge
The company was founded in 2014 and has grown rapidly since then.
While Onepark expanded into new business areas and markets, their existing application became expensive in support, and the company's maintenance costs grew significantly.
Moreover, to accelerate its growth in Europe the client needed a new point of sale and customer service platform. Onepark selected DataArt as a technology partner that could upgrade their legacy system and build a modern mobile application.
Solution
The solution design phase allowed to revise the client's technological landscape, as well as the business process.
The implementation started by migrating the monolithic application written on Ruby onto Micro-Services Architecture, leveraging node.js and React Native technologies.
Apart from that, DataArt built an API layer that became the groundwork of the new Onepark platform and a new mobile application for iOS and Android.
Impact
DataArt helped Onepark to enhance their legacy system to ensure easier maintenance while increasing flexibility.
Smooth and Seamless Integrations
Integrations with external modules, such as CRM, Payment Services and other third-party integrations are now possible due to the improved asynchronous Event Bus System
Mobile
Apps for iOS and Android were well-received by users (5.0 rating on AppStore and 4.5 on Google Play)
Framework for Future Projects
A new Payment Service that will allow for an increased number of partners and clients, as well as a distribution API that will let new suppliers connect, opening an additional revenue stream
Resourcing Challenge Solved
Introduction of more widespread technologies makes it easier to hire a talent with a specific skillset
Increased Revenue by ~15%
Thanks to a new Service Fee model implemented in both the legacy application and new API
Decreased Total Cost of Support and Ownership
Cost-effective performance improvements
Technology
Ruby
Node.js
React Native
AWS