Costs Optimization and Migration to GCP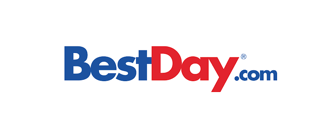 Client
DataArt team was collaborating and assisting through the sales, discovery, pilot and guided complete migration. The team provided consultancy and materials to make the decision and proved technology selection with PoC.
Challenge
The challenge consisted of multiple aspects. BestDay was using other cloud provider and built multiple systems when the costs exceeded reasonable limits. The environment was limiting further development. Changes had to be done fast in spite of upcoming high season in travel industry. The client turned to DataArt to plan and help migrate from their current platform to a more appropriate one
Solution
DataArt made a PoC and successfully tested GCP environment with 5% of production traffic. It confirmed the plan and then -together with the client, the team migrated VMs, MS SQL and Kubernetes clusters. The team also helped setting up security and cloud governance, connecting on premise infrastructure with GCP, migrate data to Storage and added BigQuery into the ecosystem for data analytics.
Results
The migration took 2 months and the team migrated more than 300VMs; more than 20 TB of data and several Kubernetes clusters. The client is now fully on board with GCP and runs high load B2B and other lines of business there.
Rapid migration to GCP allowed to cut costs in more than 50% YoY, while enabling BestDay's infrastructure to support their products vision and ambitious development roadmaps. Going beyond simple "lift and shift", we collaborated with BestDay to automate infrastructure, leverage GKE to simplify Kubernetes management and enabled analytics capabilities with BigQuery.