Helping Doddle Build a White Label Customer Fulfillment Technology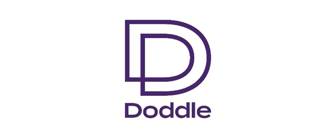 Client
Doddle is a UK-based company that is transforming the crucial "last mile" of retail e-commerce — customer fulfilment. In 2019, e-commerce accounted for more than 14% of global retail sales, reaching $3.53 trillion and expected to reach $6.54 trillion globally in 2022. Doddle offers innovative products and solutions for e-commerce delivery and returns, turning a logistical challenge into a positive customer experience that fosters loyalty and creates cross-selling opportunities while promoting efficiency and sustainability.
Doddle offers products for contactless, in-store pickup and shipping from the store. The ship-from-store product, which maximizes delivery speed by intelligently using stock from different store locations, features API for easy integrations with existing systems, a staff app for picking and processing, notifications for new orders and carrier arrival, adaptability to existing processes, full reporting and analytics, and customer communications and tracking. On the returns side, Doddle offers products that make in-store returns simple and digital, allow self-service returns using proprietary hardware, and allow consumers to book returns without a label through a digital "returns portal." Doddle also offers solutions that apply its expertise in customer fulfillment technology to help clients understand and assess their current proposition, work with key stakeholders to map the client's desired customer journey, manage execution, and provide in-life training and support. Doddle's products are powered by the company's proprietary, customizable technology platform, which manages orders and returns, generates shipping labels and barcodes for parcel processing, and creates QR codes and pulls in tracking information.
Doddle strives to become the partner of choice for private international carriers and national postal services looking to diversify their e-commerce offerings with more sustainable, customer-focused solutions. Headquartered in London with regional teams in the US, Europe, Australia, and the Middle East, the company's partners include the United States Postal Service, Australian Post, Japan's Yamato Transport, UK's Marks & Spencer and some of the world's largest online retailers and fulfilment brands, including Amazon.
The Engagement — A Growing Collaboration with a Growing Start-Up
The scope of DataArt's engagement with Doddle has transformed and expanded along with the company's business model. From Doddle's beginnings as a start-up venture operating exclusively in the UK to its ongoing evolution as a global e-commerce technology provider, DataArt has played an integral role in the development of the company's platform and product offerings.
Doddle started with a B2C model that aimed to solve a perennial problem with e-commerce. While ordering online is wonderfully convenient, taking delivery of the product too often is not. A consumer has to stay at home to receive the delivery or risk having the parcel returned or disappear from the doorstep. Having a product delivered to the office is sometimes an option, but many employers do not like e-commerce parcels clogging up their mailrooms. Doddle's solution was to establish a network of locations in transportation hubs, universities, and other convenient spots around UK cities and towns to which consumers could have their parcels delivered. The model was a success, except that the rents, especially in places like London, proved exceedingly costly.
To eliminate the need for stand-alone locations, Doddle pivoted to a model of establishing pick-up points in supermarkets and corner stores. The stores provided the location and staff, and Doddle provided the technology platform. From there, Doddle pivoted to a pure B2B model of providing "white label" e-commerce delivery and returns technology on a SAAS basis to partners around the world. The platform is cutting-edge and always being updated with new technologies.
When Doddle was building out its initial network of parcel shops, it needed to develop systems and software to operate the network. As the business model evolved, new features and capabilities were added to the technology platform. Doddle looked to partner with an outside developer because, as a start-up venture operating on a variable cost model, it needed the flexibility to scale the development team up or down as needed. Doddle chose DataArt as its technology partner because Gary O'Connor, Doddle's Chief Technology Officer, had worked with DataArt in the past and was personally familiar with DataArt's capabilities.
After starting with a pivotal project to develop a B2B partnership network ("concessions") , DataArt now collaborates with Doddle on every piece of the company's technology development. Doddle's "white label" technology offering is essentially a "plug and play" combination of all the products and features that the Doddle-DataArt team has developed over the years. As Doddle has expanded globally, DataArt has been integrally involved in coding the platform to allow the addition of new regions. And when Doddle provides its technology to a new client, DataArt is integrally involved in configuring the platform for the client's particular environment, including the discovery process and data exchange. In short, DataArt has helped Doddle transform itself into a global e-commerce technology provider and to implement its technology platform with clients around the world.
The Team
When Doddle first engaged DataArt in 2016, DataArt deployed a 4-5 member team to the project. Today, the DataArt team has 12-20 members (depending on need) and includes back-end developers, web developers, quality assurance specialists, business analysts, and SCRUM masters. The DataArt team is fully integrated with Doddle's in-house development team, which has a similar headcount. Functionally, there is really just one team with members from both Doddle and DataArt who work together in different "squads."
The Relationship
The Doddle-DataArt relationship is about more than just the execution of assigned tasks. As Julia Falaleeva, Senior Account Director and Principal Consultant at DataArt, describes it: "The working relationship is really lovely and cheerful, like always being in the sunshine. Our developers often go the extra mile simply because they love the people and appreciate the project. Doddle treats us like part of the family."
At first, Doddle was understandably apprehensive about dealing with developers who would be working remotely—and in other countries, no less. As CTO Gary O'Connor puts it: "When you have someone on site, you can just walk over and say 'do this,' and there's a certain comfort in that."
"But the team gelled much better than expected. It helped that the DataArt team members' English was generally better than the proficiency necessary to communicate about coding instructions. Doddle found that they really understood the nuances — even the nuances of British humor—which allowed for robust communication and a feeling of interpersonal connection despite the physical separation."
As the team grew larger, Doddle and DataArt looked for new ways to maintain and strengthen the relationship among team members. Before the COVID pandemic, Doddle and DataArt started a "people exchange" in which team members from the two companies would periodically spend time together. Although COVID has interrupted that effort, O'Connor feels that the bonds nurtured through the exchange have remained intact and are still paying dividends in terms of the quality of the relationship and, ultimately, the quality of the team's work. Doddle also made a concerted effort to share information about the company's plans so that the DataArt team members had the context for everything that was going on. DataArt, in turn, became very knowledgeable about the company's business, which has allowed DataArt to be a better partner and contribute suggestions.
O'Connor notes that the relationship has also been deepened in unplanned ways. For example, when Doddle team members wanted to do something to commemorate International Women's Day, DataArt team members shared powerful stories of women in their lives. The sharing of these stories strengthened connections and "brought everyone together," O'Connor recalls.
Of course, nothing is ever perfect, and challenges arise in any business relationship. The important thing is how the challenges are met. O'Connor credits DataArt with being proactive in identifying and dealing with problems. "They have been very good spotting a problem even before we did." He also notes that DataArt has been "good about communicating," which facilities problem-solving.
Most of all, Doddle appreciates DataArt's client focus. In O'Connor's words: "We definitely feel that the DataArt team is there to help us achieve our goals and will go the extra mile for us. Everyone on our team sees that." The company also especially appreciates that DataArt team members have become the "go to" experts in important technical areas.
The Future
As Doddle continues to grow and innovate, flexibility remains key. The company knows that it can rely on DataArt to provide the right people for any new development project or the ongoing support, maintenance, and implementation of its product offerings. DataArt looks forward to collaborating with Doddle as the company continues to improve its platform, attract new clients, and expand into new markets. E-commerce will account for an ever-larger share of retail sales, and thanks to Doddle, buying products online (and, if necessary, returning them) will be a better experience than ever before.
READ OTHER CASE STUDIES