10 Years of Collaboration: Meeting Long-term Needs of Ocado Technology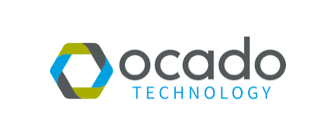 Client
Ocado Technology is powering the future of online retail through serial, disruptive innovation, using advanced artificial intelligence, robotics, big data, the cloud and IoT. Ocado Technology develops the innovative software and hardware systems powering Ocado.com, and the unique 'Ocado Smart Platform' adopted by ambitious global retailers.
The Scope of Collaboration
Over 100 DataArt engineers support Ocado Technology on projects ranging from e-commerce websites and apps to a real-time van routing system. DataArt also provides engineering support for the Ocado Smart Platform.
Some projects DataArt has supported Ocado Technology's continuous development on include:
Site Reliability Engineering
Real-Time Van Routing
Marketing Systems
Shopping Experience Optimization
Data Analytics
Web and App Development
Continuous Vulnerability Assessment
Cloud Data Migration
Unified Design
Relationship
Ocado Technology powers Ocado Group's innovation and development. DataArt has been an Ocado Technology partner since 2011. For almost ten years, DataArt has complemented Ocado's in-house engineering talent resources, enabling business agility and rapid innovation.

Roman Chernyshev, Director at DataArt UK, was there from the outset. "We hit the ground running, starting small but coming across more and more ways to contribute meaningfully to Ocado Technology's vision," Chernyshev recalls. "We used every interaction as a datapoint to better understand Ocado Technology and its strategy and goals, which allowed us to tailor our offering and be the best possible technology partner."
Grzegorz Cempla, General Manager of Ocado Technology Poland, evaluates the benefits of the partnership. "Our experience of using DataArt to help flex our in-house development resources has been extremely positive. The technical competence, quality, and commitment of their developers is very high and DataArt's account management has been extremely professional and responsive."
DataArt operates on a distributed team model, but when Ocado requested on-site presence, DataArt responded by moving part of its team to Ocado's UK headquarters.
"We were open-minded and had an 'anything is possible' attitude," says DataArt's Chernyshev. "The on-site presence was not part of our business model, but flexibility certainly was. Running DataArt's project management operations from Ocado's headquarters helped bridge the gap between business and technology, build trust, and develop relationships."
"It was nice to get to know each other, and this face-to-face relationship catalyzed our collaboration." recalls Sergey Kharchenko, Principal Consultant at DataArt, "like DataArt, Ocado has a flat structure and a people-focused, blame-free, learn-fast culture in which honesty and openness are highly valued—everyone is accessible, and you can easily arrange lunch with the CEO." In Kharchenko's experience, "it became much more natural to learn about challenges and offer help in solving them."
"We use agile processes and Kanban to be aligned among teams, to collaborate, and at the same time to achieve autonomy," says Kharchenko.
Collaborating with Ocado is both challenging and rewarding, says DataArt's Eugene Veselov, Senior Manager, Retail and Digital Transformation: "Achieving Ocado's ambitious vision means constantly reinventing ourselves, learning fast, and taking risks. Professional growth opportunities seem endless, and we get tremendous satisfaction from knowing that we're contributing to Ocado's success."
Grzegorz Cempla, General Manager at Ocado Technology Poland, appreciates the depth and quality of the Ocado-DataArt relationship: "DataArt engineers provide us with help, talent, energy, and engagement, and I think that's a credit to the relationship we have with DataArt."
Conclusion
DataArt's collaboration with Ocado Technology, which has spanned almost a decade represents technology partnering at its best.
Grzegorz Cempla, General Manager at Ocado Technology Poland, perfectly captures the level of collaboration: «We treat DataArt employees as colleagues. It's a rewarding relationship that has matured well over time.»
More Retail & Distribution Case Studies