Designing & Implementing a Music Distribution and Analytics Platform on GCP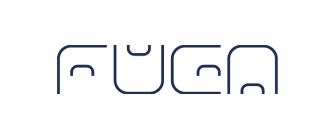 Client
FUGA is an industry-leading technology and services company for international rightsholders specialised in music distribution and marketing services. Connected to over 260 digital service providers worldwide, the FUGA system manages close to 3 million tracks, with up to 2.5 million deliveries being performed every month.
DataArt's senior back-end engineers are working in the close collaboration with Fuga developers and actively involved into the work of Trends and Search functional teams: from initial architecture planning to implementation.
Business Challenge
The Trends team developing the BigQuery based system for analytics processing and delivery was challenged with the task to find a balance between query costs and user experience. Meanwhile the Search team was resolving the issue of Elasticsearch cluster update, which was insufficient to process search requests in hieroglyphic writing. It impacted the significant part of FUGA users.
Solution
Most FUGA services are hosted in GCP, they are containerized and partially managed with GKE. Cloud Firestore securely keeps non-relational data of the project. Static files are stored in the GCS. The Elasticsearch cluster was migrated to GCP and updated. The API communicating in-between users' platform and Big-Query service was optimized and modernized.
Business Outcomes
With API rework FUGA optimized three 1-GBs each BigQuery requests to single 1.5 GBs request, which allowed to save the data processing associated costs. Also real-time monitoring and alerting for users' requests setup improved user experience. Elasticsearch migration to GCP resolved the issue of version update, hieroglyphs indexing and boosted the performance.
Aligned with the product roadmap, the completed sub-projects have significantly increased Fuga's systems' performance and reduced service costs. DataArt's and Fuga's joint efforts, teamwork and a high level of expertise with GCP tooling allow Fuga to move further towards ambitious goals for platform development and enhancements.