Applications Suite for a Sports Analytics Company
Client
The client is one of the leading big data sports analytics companies in the world, delivering extensive data analysis opportunities for sports and playing an essential part in the future of sport for best sport performance and fan engagement.
Business Challenge
In order to gain a substantial competitive advantage over rival companies that have been active in the industry for years, the client needed to come up with an extremely efficient and productive method to aggregate and visualize vast amounts of data in a single friendly UI and convert this data into highly accurate forecasts. In addition to analytics, the client wanted to expand its reach into media and consumer solutions that would make it possible to gain traction in the marketing segment of the industry.
Solution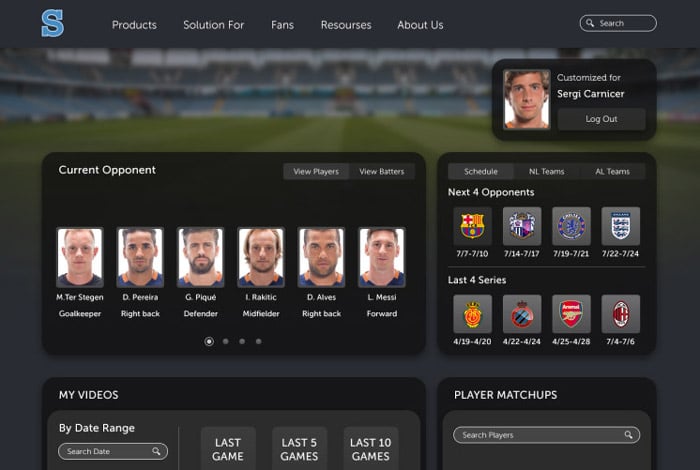 Working closely with the client's in-house team, DataArt developed a one-of-a-kind suite covering the following areas in sports analytics: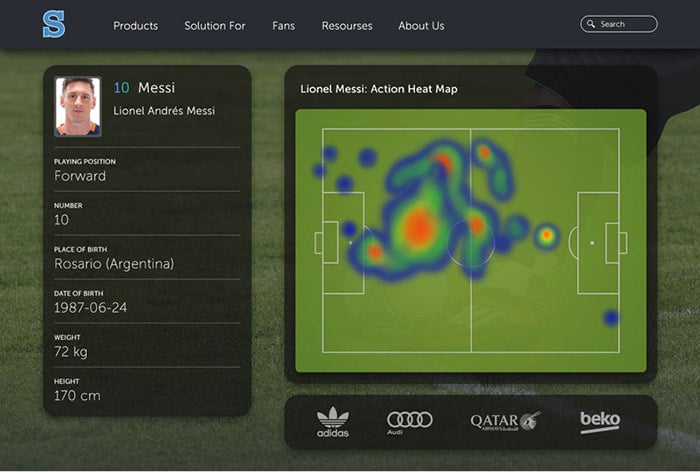 A professional solutions suite aimed at sports scouts, providing unique insights into player history, helping users find the best additions for their teams and making it possible to browse through their stats, bios, contracts, injuries, etc., as well as watch and log their progress with additional functionality features like:
Info about teams, players, leagues at different levels of play;
Game reports;
Game state analysis;
Videos of particular game state;
Creating reports for players;
Generating reports for players or series of games based on existing data;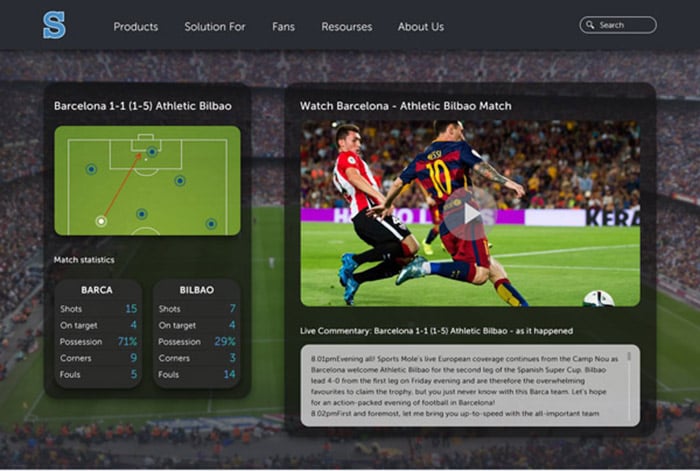 The media content suite was designed to help media and broadcast companies provide the utmost accurate analytics right on the spot with numerous visualization features.
The system consists of:
Java based server application;
Multiplatform desktop application;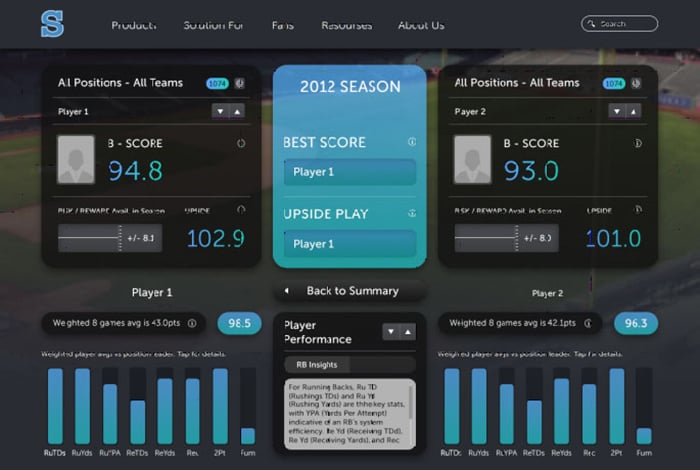 The consumer solutions suite was built using the same analysis algorithms, providing information to consumers and increasing betting activity at the same time.
Unique data—centric insights made the client's website the primary source for data-derived content on sports and resulted in:
Increased exposure due to regularly being picked up by global media
Wide audience reach with more than a hundred thousand paid subscribers
Impact
Deploying the complete set of applications for sports analytics, media, and consumer products gave the client a unique position on the market. As both a content rights holder and a technology provider, the company offered superior qualifications to deliver unrivalled results from digital products.
Possessing a fully customizable suite of digital marketing solutions allowed the client to establish lasting and prosperous partnerships with major media brands in the sports industry and gain significant market share compared to competitor companies.
Technology
Ruby on Rails
BackboneJS
Java
SQL
Oracle
JavaScript
QT
Linux