Transforming the Way Clinical Data Is Accessed with Novaseek Research Portal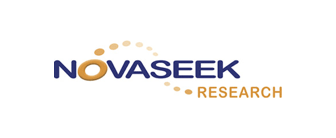 Client
Novaseek Research is a game-changing health IT for life sciences company that transforms how biomedical researchers access clinical data and human biospecimens. Novaseek powers speedy and successful discovery, translational medicine, observational and real world data studies by enabling access to dynamic and longitudinal data and biospecimens from consenting patients via its award-winning Clinical Data Network for Research (CDNR) cloud platform. The Novaseek team has extensive knowledge in the hospital, life sciences and health information technology industries.
The Business Challenge
The DataArt team was given the task of developing a user-friendly portal for biomedical and clinical researchers, and biobanking managers based on specifications provided by Novaseek. This portal solution was intended to facilitate data queries, population analytics and requests for biospecimens based on detailed clinical patient criteria.
Daniel Piekarz, Head of the Healthcare and Life Sciences Practice at DataArt said:
Ensuring that researchers and labs are able to communicate easily through a clean, intuitive interface is an added value, streamlining workflows for both researchers, clinical laboratories and hospital personnel so that they keep focus on patient care, while being able to also contribute to research and medical advances. The user interface we've helped develop will support Novaseek in its quest to transform how biomedical researchers plan and execute projects that require biospecimens and clinical data, thereby optimizing and accelerating R&D.
Solution
DataArt's goal was to create the application with particular attention to the design process.
Understanding the importance of the portal in the user experience, DataArt implemented a fluid user interface, which allows researchers to intuitively navigate Novaseek's platform and manage multiple projects via a variety of dashboards.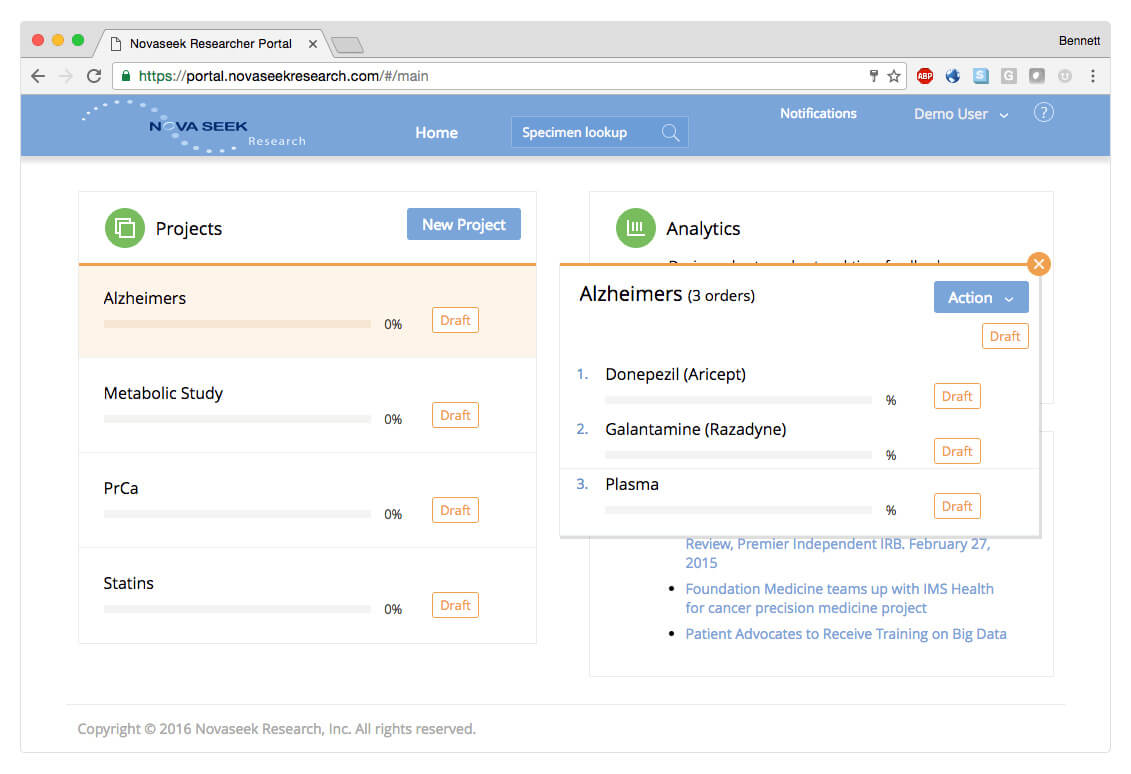 Additionally, DataArt developed an Android application utilizing AngularJS + PhoneGap for tablets. Tablets are required to facilitate fulfillment of biospecimen orders from the clinical laboratory, closely aligning to send out workflow in the labs and providing additional quality control. This includes taking the specimen from the refrigerator, re-tubing into a coded tube, packaging, and shipping it to the appropriate researcher.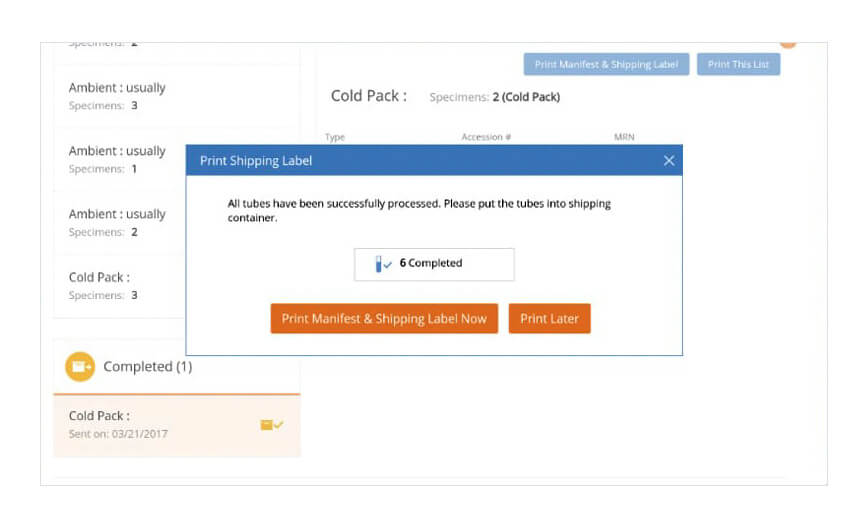 Impact
Meeting all requirements, this user-friendly portal serves as a platform for biomedical and clinical researchers to plan their studies and biospecimens collections and receive immediate feedback on the feasibility of а request. This platform is flexible and can easily adapt to evolving research needs. This project met all expectations, was within budget, and was delivered to Novaseek on time and consistent with the development plan.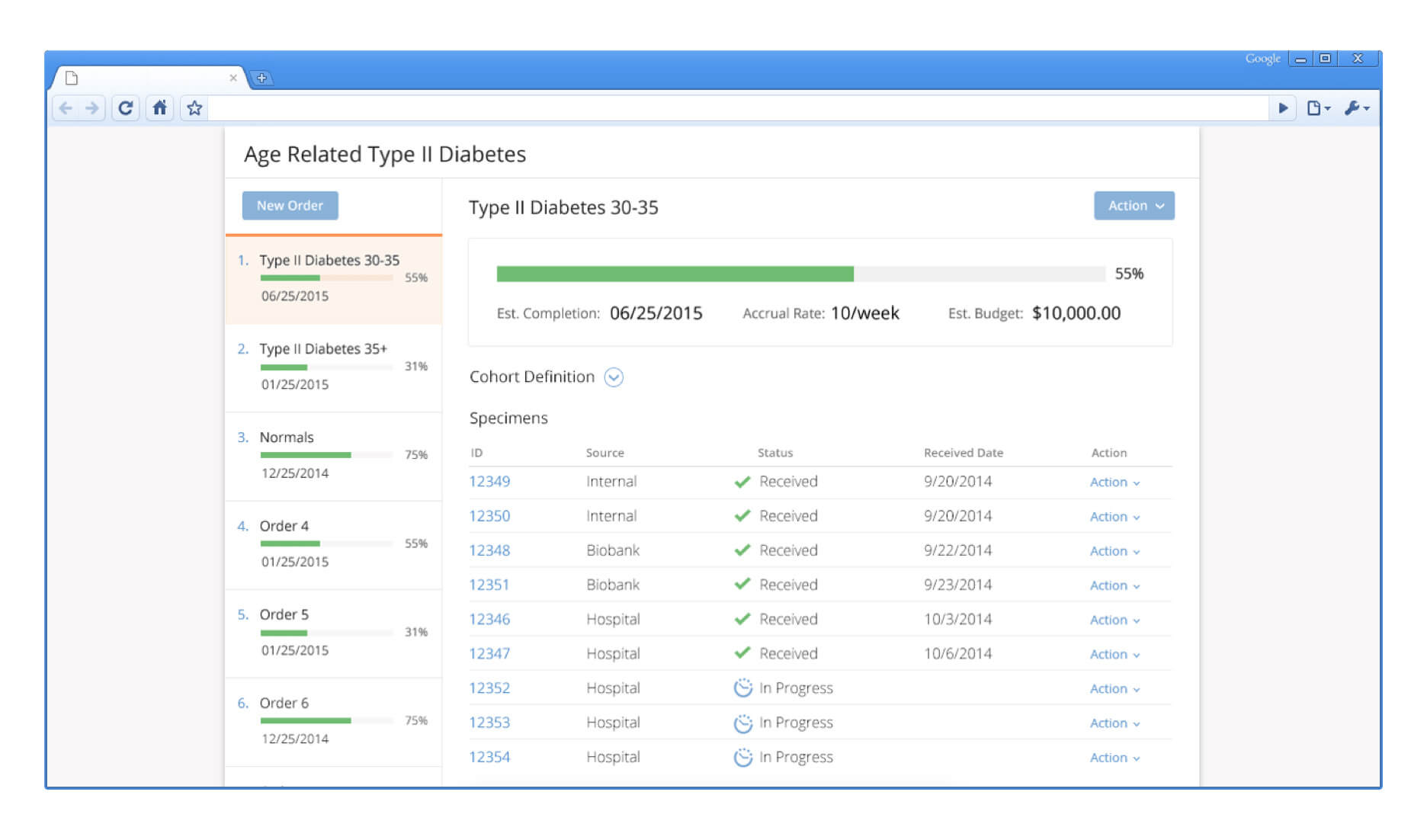 Technology