Regulatory Compliance Platform
Client
The client is an insurance services provider offering a digital platform for FCA-approved and global insurance intermediaries to help them streamline their compliance processes, cut costs, and facilitate business dealings between counterparties.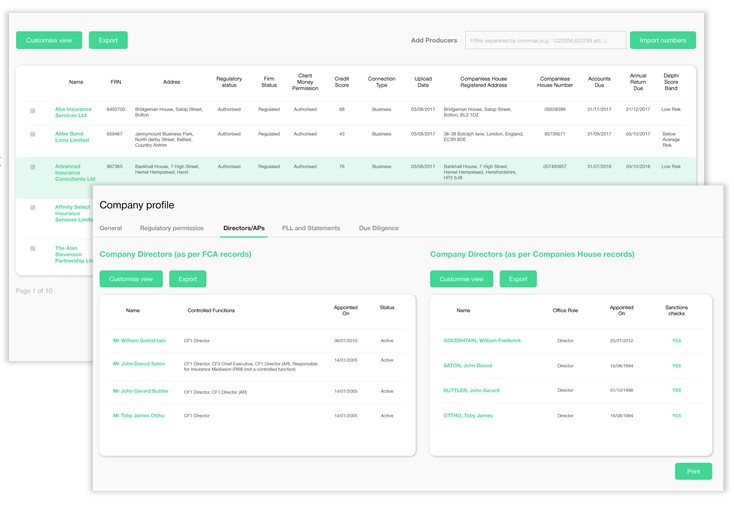 Highlights:
Integration with FCA, Companies House, and HM Treasury for regulatory compliance process automation.
TOBA template issuance and management.
Service contract preparation automation speeds up the onboarding process.
Databases with key regulatory, financial and corporate information on market intermediaries are updated automatically.
Accurate reporting on existing broker ecosystems and efficient monitoring of updates that can affect due diligence statements.
Benefits:
Smooth regulatory reporting and due diligence for insurance companies.
Single place for unified reports that are compliant with authorities' requirements.
Integration and maintenance costs optimized by cloud-based infrastructure.