Fixed Income Data & Analytics Platform
Client
The client is a financial software company that offers an analytics platform tailored to fixed income investments market. They needed to redesign the existing tool for reps / advisors to improve its functionality and services. The solution designed by DataArt is a scalable and flexible multicomponent platform that consists of a number of widgets.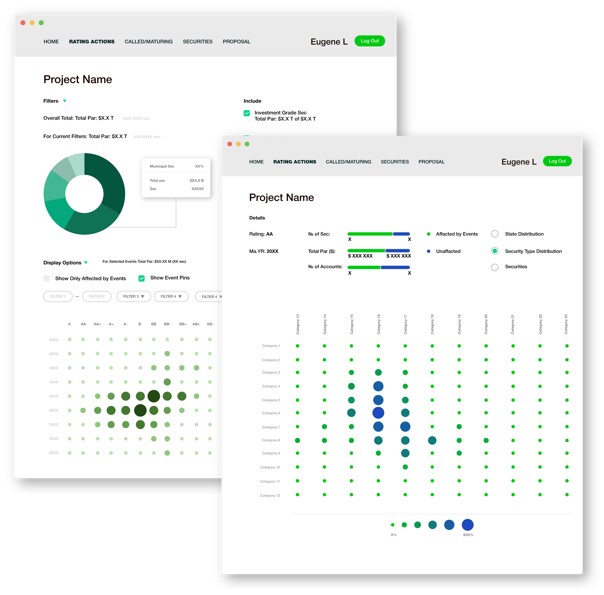 Highlights:
Robust model to control data and functional access of users
Market events handling over the timeline (e.g. history of ratings changes)
Investment proposal generation and life-cycle management
Global search for accounts, securities, available investment strategies
Configurable heatmap visualization (ratings, maturities, durations etc.)
Multi-level classifications navigation and treemap visualizations
Third-party integrations with various feed providers (S&P, Moody's, Fitch ratings; APEX bond data, EMMA, Corporate Actions, Exchange Rates etc.)
In-system and email alerts on recent events and upcoming cash flows, and cashflow projection tracking
Automated production and distribution of various types of reports
Benefits:
End customers can buy data feeds with analytics and support without a UI.
Ability to control feeds and features available to clients, flexible sales propositions.
New looks, rich analytics and expanded functionality to attract new customers.
Now available as an SaaS solution.