Cash Management Solution ISO 20022 Adoption
Client
The client is the leading provider of Supply Chain Finance programs and finance solutions with suppliers from 50+ countries. Their cooperation with DataArt started approximately 10 years ago, at which time DataArt developed a full cash management module that included payment acceptance, direct bank integrations, a discount engine, reporting, logging and integrations with ERP. Recently, the team has taken on another challenge.
Business Challenges
As the client's business was growing and more customers were ready to pay in real time, new payment solutions became necessary. It was also necessary to ensure compliance with financial messaging standards. The challenge included:
New customers looking for an XML payments format.
Interaction requirements from financial institutions.
Modernization and standardization of proprietary payment architecture.
Subsequent implementation of real-time payments.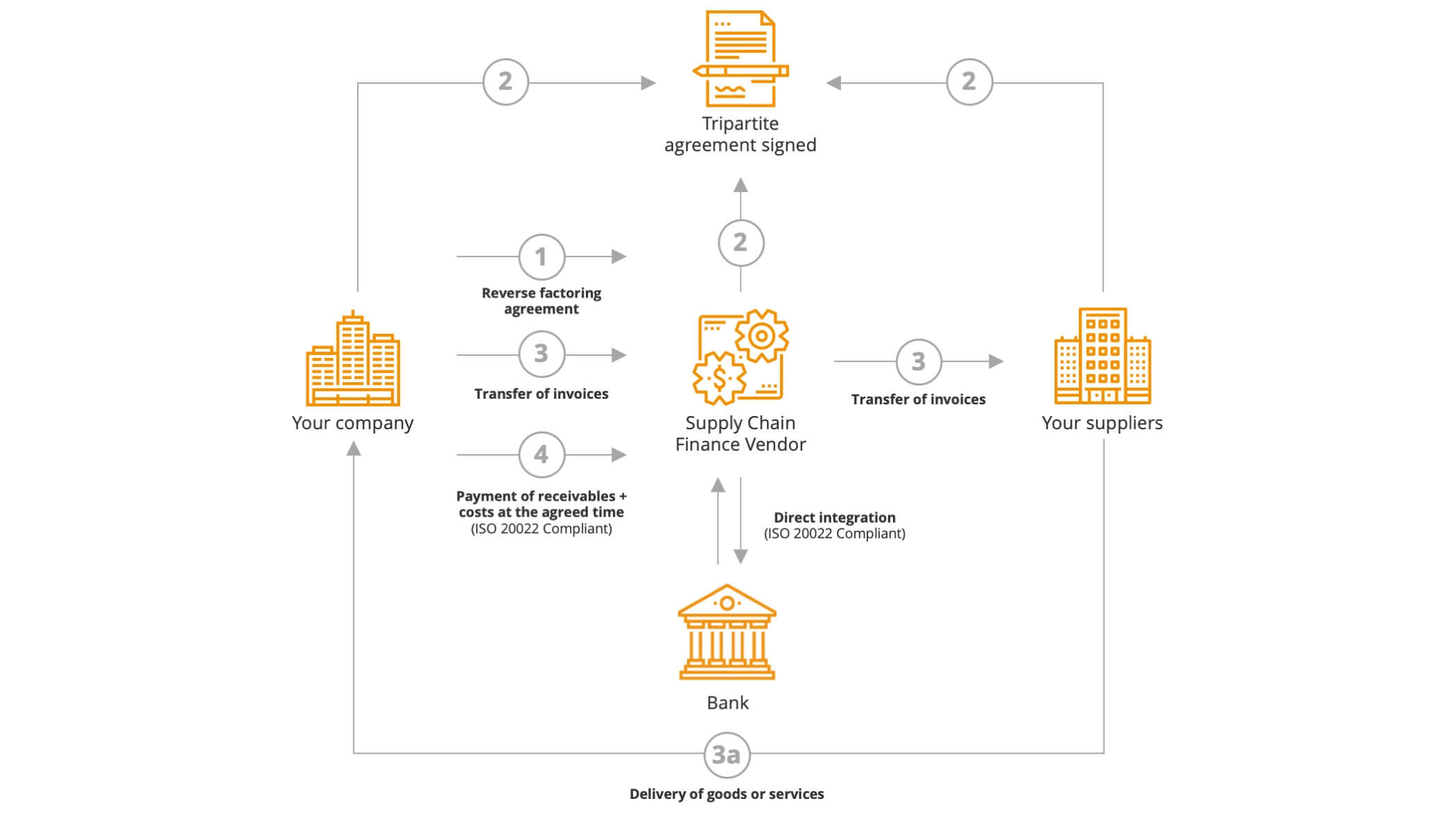 Solution
DataArt conducted a comprehensive analysis of the client's payment system and carried out a transformation. DataArt team successfully developed an ISO 20022 compliant payment messaging covering the full payment workflow.
Business Benefits
New payment acceptance format immediately increased the client base by 5%.
A critical process automation with service for unifying transactions from a proprietary format to a single ISO 20022 format with routing to financial institutions led to general cost reduction.
Provided additional payment messaging exchange method to facilitate integrations with major financial institutions.
Standardized architecture made real-time payments possible.
An automated payments messaging quality assurance program minimized the risk of downtime.

Industry
Payments, Supply Chain Finance

Team
5-10 engineers

Services
Business Analysis, UI Design, Architecture Development, Quality Assurance (Manual, Automation)

Expertise Delivered / Technologies
Java, Jboss, Unix, Private Cloud, JasperReports