Application Suite for a Large Hedge Fund
Client
The client is a global independent asset manager with primary focus on credit-related activities, that has been serving various sectors of business for a few decades.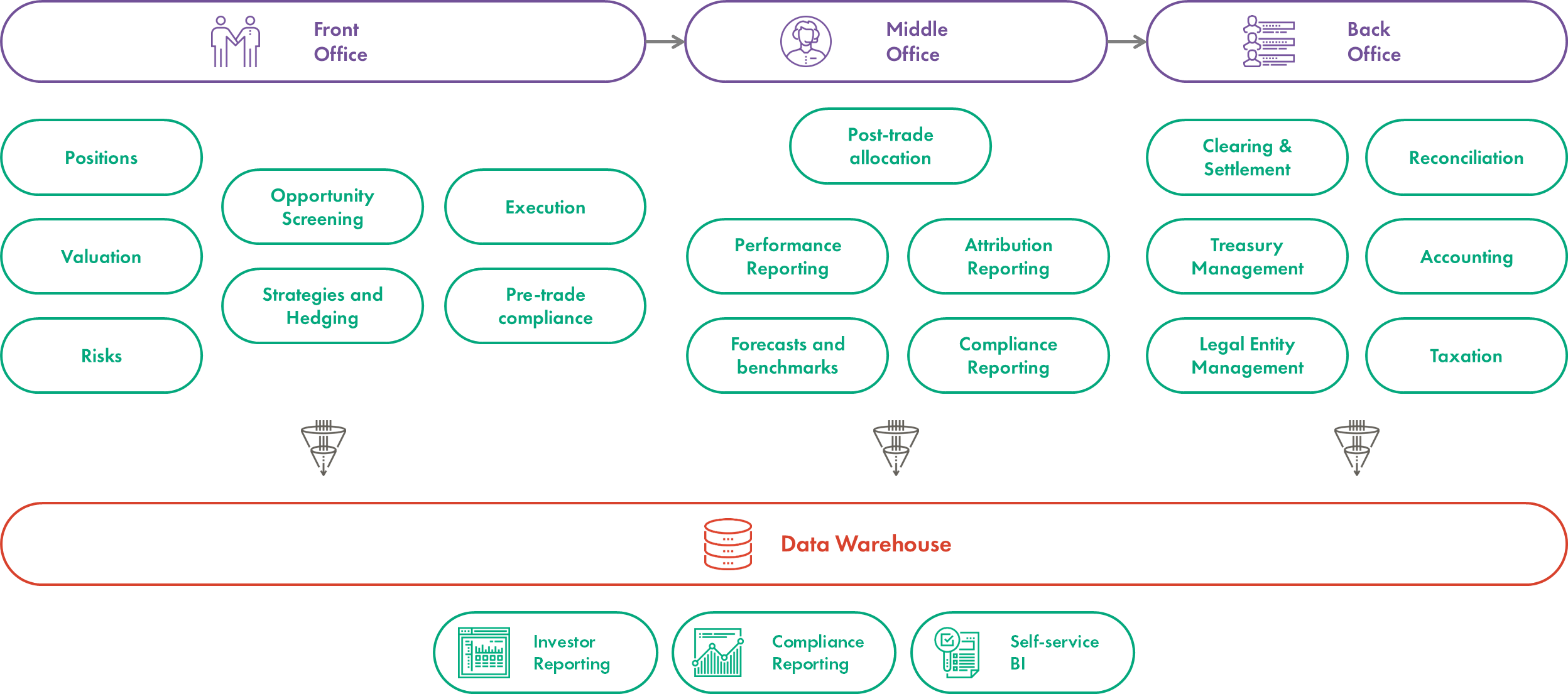 Business Challenges
High cost of any errors and irregularities in the underlying data.
Many portfolio managers with very different needs.
Continually expanding asset coverage and evolving investment strategies.
Highlights
Seamless integration with Charles Rivers, Wall Street Office, Broadridge Security Master, and other industry standard products and feeds.
Convenient workflow management tools providing unparalleled view into crucial business processes across the company.
Powerful data warehouse based on Tableau and Microsoft SQL Server.
Extensive and continually growing internal web application delivery platform.
Benefits
Reduced operational overheads and seamless integration.
Increased transparency into fund raising, deal making and portfolio performance.
Flexible no code access to the crucial investment data.
Rapid onboarding of new asset classes and investment strategies.
Technologies
Vue.js / ag-Grid / Tableau
.NET 4.7 / ASP .NET MVC
SQL Server