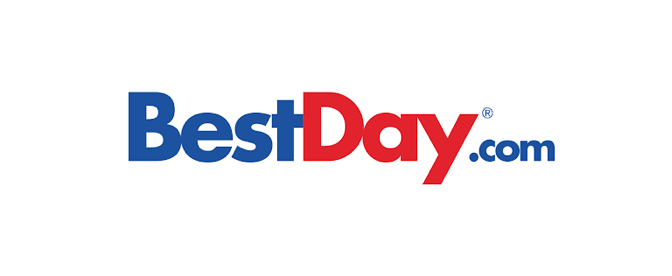 About the client
Best Day Travel is a 100% Mexican enterprise established in Cancun since 1984, with renowned prestige in the tourist industry all over the country, perfecting day after day the personalized service concept that has distinguished the company since the very beginning.
Best Day Travel, a pioneer in cyberspace since 1995, has always been a step ahead in technological advances, implementing cutting-edge technologies that facilitate online reservation processing. The company now hosts hundreds of hotels and tourist services on their site, as well as ground transportation services to tourist areas all over Mexico.
Maximizing Cost Efficiency and Cloud Value Through Migration to GCP for BestDay
Client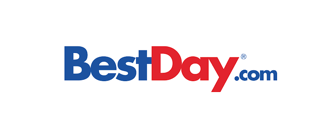 Best Day Travel (Viajes Beda, S.A. de C.V.), established in 1984, is a large, Latin American travel company that has been successfully providing online travel services for almost twenty years.
DataArt helped BestDay optimize cloud-based operations
We helped the client streamline their operational efficiencies by process automation
We restructured and migrated client's VMs and DBs underlying multiple business lines
We improved system's architectural design and enhanced application security
Cut costs by 50+% year-over-year
migration to GCP allowed the client
Migrated 300 VMs and 20 TB of data
in 4 two-week sprints
Business Challenge
Having built and deployed multiple systems in the cloud, Best Day realized that the cost of running these systems in their cloud environment was unreasonably high. Their cloud platform was also not meeting their business needs and constraining the company's development. Even after restructuring, the company was struggling to extract value from the platform's features. Fundamental changes had to take place quickly, before the holiday travel season.

Best Day turned to DataArt as a strategic IT partner to plan and implement the migration to a more suitable cloud platform—a project that would entail restructuring and migrating virtual machines and databases underlying multiple business lines (B2B, B2C, and B2B2C). DataArt was tasked with the largest and most complex migration phase within four two-week sprints.
Solution
To achieve this ambitious goal within a limited timeframe, the DataArt team collaborated closely with Best Day stakeholders and the in-house development team, applying our proprietary Solution Design methodology for project planning and validation.
DataArt's Solution Design centers on:
1. Holistic business and technical analysis
DataArt leveraged its expertise in the travel and hospitality industry, Microsoft web technologies, and cloud migration to support Best Day with both business and technical analysis. Based on the client's objectives and constraints, we jointly selected the Google Cloud Platform (GCP) as the most suitable cloud provider for maximizing business value. GCP would optimize cost savings, increase transparency in accounting, and streamline implementation of Kubernetes to manage applications at scale.
2. Early hypothesis testing
After the analysis stage, we proceeded with early hypothesis testing to confirm our conclusions. DataArt helped Best Day route about 5% of production traffic to a proof-of-concept (PoC) environment in GCP. With Best Day acting as an impartial evaluator, we tested the system for latency, stability, and other key metrics, all of which met expectations. With the PoC, we also identified and evaluated potential problems to ensure a smooth cloud migration. During regular meetings with Best Day stakeholders, we also explored and documented challenges and gaps that would have been too late to cross-correct after migration.
3. Continuous stakeholder alignment
DataArt brought together stakeholders from disparate areas such as security, operations, and accounting to develop a high-level roadmap and identify potential challenges across Best Day departments before the migration. The team hosted frequent workshops for Best Day stakeholders (Head of DevOps, Chief Information Security Officer, database administrators, technical leads, and developers) to educate them about the culture of running a cloud environment, GCP capabilities, security, and functionality. We kept all stakeholders informed with weekly updates on the project's progress.
Since the project involved long-term engagement with Best Day, we educated their non-technical departments, such as accounting and billing, on GCP invoicing, building dashboards, and reporting, so they could optimize value and minimize costs after the migration.
4. Value optimization
In just two months, the joint team migrated over 300 VMs and more than 20 TB in HA SQL and Kubernetes clusters. The client is now fully on-board with GCP and runs high-load B2B and other lines of business on this cloud platform.
DataArt also helped Best Day improve design architecture and security and to establish cloud governance. In close collaboration with in-house teams, we connected the on-premise infrastructure with GCP and automated it. Google's Kubernetes Engine was utilized to simplify Kubernetes cluster management, and we harnessed CloudEndure to expedite VM migration. We also added BigQuery to the ecosystem of data analytics tools.
Benefits
Based on our vast experience with similar projects and following GCP best practices, DataArt managed to optimize the value of Best Day's platform by going beyond a simple "lift and shift" migration.
Rapid migration to GCP allowed BestDay to cut costs more than 50% year-over-year while enabling the company's infrastructure to support its product vision and ambitious development roadmaps. DataArt met the hard deadline to complete the migration in time for the travel booking season. As a Google Cloud Partner, DataArt was able to leverage Google's services to minimize cost and maximize performance.