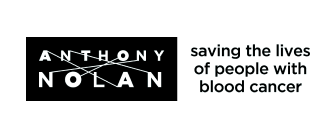 About the client
For someone with blood cancer or a blood disorder a stem cell transplant, from a matching donor, could be their last chance of survival. Anthony Nolan is the blood cancer charity that makes lifesaving connections between patients in need and incredible strangers ready to donate their stem cells.
Anthony Nolan gives families a future by:
1. Growing the stem cell register with donors aged 16–30 – research shows younger donors improve outcomes
2. Carrying out ground-breaking research to improve survival rates and life after transplant
3. Providing the best post-transplant care for people affected by transplant.
" Anthony Nolan recently started our engagement with DataArt and are really happy with what was such a smooth, quick, and easy onboarding process. We appreciate their honest approach which is evident in all aspects and look forward to growing in this partnership together."