Amazon Web Services (AWS) in Retail by DataArt
DataArt implements cloud integration in the retail business at every step of the way. With DataArt, your transition to the cloud is going to be seamless – whatever your request might be.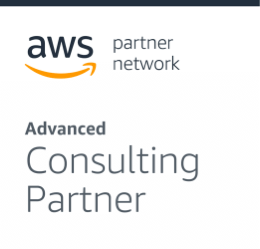 Assessment and Cloud Migration Planning
Analyzing existing data and using all resources from across your retail business helps figuring out the best migration strategy for a particular business. We design and plan Migration Roadmaps from drafts to production workloads.
Cloud Migration in Retail
Scale quickly to meet ever-growing demands. Use Cloud for accurate Purchase Recommendations and Personalisation. Digital transformation upscales the shopping experience of clients across digital channels and stores.
Retail Application Modernization (Re-engineering)
Re-evaluate your existing customer journey to optimize costs and gain profit.
Cloud-native Design and Development
Designing microservices, scalable applications and serverless computing to accelerate digital transformation.
Cloud Security assessment
Ensuring safety of data, clients and customers as well as disaster resilience.
AWS Cloud cost optimization
Resource monitoring tools Cloud-optimized design
Warehouse Management in Cloud: Route Optimization
Warehouse IoT systems
Adding new perks without changing the main system
Warehouse management: AI and ML
Personalization of customer experiences
Forecasting supply and demand
AWS Products and Services
AWS Cloud Migration Services
Cloud migration strategy to cloud data step-by-step.
Advanced cloud migration process to Amazon Web Services (AWS).
Cost savings and business agility.
Serverless
Build more agile applications.
Serverless computing to write code faster.
Infrastructure management tasks handled by AWS.
Data Lake Storage
Use Amazon object storage service (Amazon S3).
Store and protect any amount of data.
Build scalabile, secure and well performed products.
Microservices Architecture
Small independent services architecture.
Make applications easier to scale.
Develop products faster and more flexible.
Accelerate time-to-market for new features.
Databases
Get access to deverse data models.
Build scalable, flexible and distributed products.
Thank you for contacting us!
We will be in touch shortly to continue the conversation.