Healthcare & Life Sciences AWS
DataArt's role as an Advanced Consulting Partner of AWS will allow you to focus on cultivating a positive experience for patients, rather than on the ins and outs of building and maintaining your data infrastructure.
DataArt has over 13 years of experience and more than 500 successfully completed projects on Amazon Web Service's Cloud Computing software. We're here to help digital health companies securely migrate, modernize, and optimize diverse applications and infrastructure processes.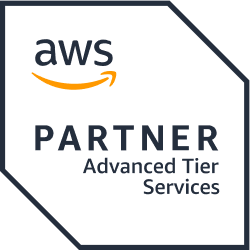 Achieve More With DataArt and AWS
Improve Patient Outcomes and Streamline Clinical Operations
Digital Health
Digital Health and Therapeutics (incl. DiGA and DiPA)
Patient portals
Patient health records
Mobile health and treatment
Personalized medicine
Medical Devices
Remote patient monitoring
Medical devices and wearables
Data capturing
Mobile health
Patient engagement
Payors Experience
Insurance claims
Processing and billing
Integration payments between clearing house and patients
Claim scrubbing
EHR, EMR, LIMS
Custom development and integration of Electronic Health Records (EHRs)
Hospital digitization solutions
Laboratory information systems
Medical Imaging
Radiological data processing
Preparation for surgery
Implant 3D models
Analysis of AI/ML results
Clinical Trials
Pre-clinical trials and development of lab informatics systems
Decentralized clinical studies
Trial optimization
Why Choose DataArt as Your Healthcare Consulting Partner?
Assessment and Migration Planning
Migration design, planning, and execution
From quick PoCs to production workloads
Cloud coaching sessions
Cloud Native Processes and Practices
DevOps, CI/CD, IaC, HA/DR
Audit infrastructure and application security
Cloud Enablement Services
Cloud migration
Re-engineering (application modernization)
Cloud-native design and development
No Platform Lock-In
Design various cross-cloud and cloud agnostics scenarios
Cloud Native Software Engineering
Microservices and declarative APIs
Resilient, scalable, and observable applications
Containers, orchestrators, and serverless computing
Cloud Cost Optimization
Rightsizing
Cloud-optimized design
Resource monitoring
Selection of AWS services
AWS Services
With dozens of applications migrated, re-platformed, or built from scratch, DataArt has a strong background in most AWS services, including:
AWS Config and Config rules
AWS Identity and Access Management (IAM)

The client selected DataArt as a trusted partner for website development, Bioinformatics Analysis, Stats Modules development, and ensuring AWS compliance with security guidelines.
Read more

Doc Abode was engaged by their existing partners in the NHS to develop a new Dynamic Scheduling module to support unplanned care (meaning urgent and emergency healthcare that is not scheduled activity) in its community.
Read more
DataArt used our expertise in medical software development to provide Zesty with a patient portal and online platform for booking medical appointments, improving the user experience for both patients and NHS staff.
Read more

Our collaboration with healthcare software company Monument, healthcare software company culminated in an online rehabilitation platform for those seeking to change their relationship with alcohol. The portal provides online appointments with therapists.

We partnered with virtual care provider Plushcare to assist with further web application development. Our new application offers users the ability to book appointments, access urgent care, and place video calls, all in one app.

xCures is AI-based platform that fully integrates cancer research and care. We came on board to build xCures a faster, enhanced model that allows patients to find personalized clinical trials.
Talk to us about your cloud needs
Thank you for contacting us!
We will be in touch shortly to continue the conversation.