Client Focus

Clients hire DataArt for its technical ability and scalable structure but stay because project relationships turn into trusted partnerships. These relationships are supported by stable teams with very low turnover, allowing us to gain a deep understanding of the clients' business and deliver value consistently.

Clients over profit

DataArt has a strong tradition of investing in clients' success ahead of maximizing its profit.

Independence

DataArt is platform, technology, and partner agnostic; we don't receive referral or reselling fees from partners or third-party vendors. By maintaining our independence and objectivity, we are always laser-focused on solutions that deliver maximum value for clients. Our client's satisfaction is our only measure of success.

Domain Expertise

Industry practices

For over 20 years, we built our services around the core sector focus in Finance, Media/Entertainment, Travel, and Healthcare. We have a proprietary method for acquiring and maintaining knowledge of sector-specific tools, APIs, regulations, third-party systems, as well as our own domain knowledge training program.

Centers of Excellence

DataArt invests around 10% of engineer time in client-focused R&D efforts and has numerous centers of excellence — expert communities focused on advancing expertise in emerging technologies and areas such as architecture, security, UI/UX, cloud, DevOps, scaled Agile, big data, blockchain, and machine learning.

Rich Training Programs

DataArt's culture of continuous education, cross-training, and recertification—our rich internal education program has over 150 courses, 400 webinars, and a grading system—allows our engineers to expand their expertise continuously. We also encourage and sponsor participation in external training programs.

Engineering Quality

DataArt is an engineering-focused organization dedicated to building elegant solutions in the face of new and emerging challenges.

Strong Engineering Culture

Most of our engineers have an Eastern European and Argentine background with a strong educational emphasis on engineering and mathematics, exceptional technical mastery, high-level thinking, creativity, and a strong sense of pride in their work. These qualities are further encouraged by DataArt's corporate culture that prioritizes engineers above managers.

Access and retention of in-demand expertise

DataArt gets 1st pick of the most talented domain experts and engineers because:

DataArt's core delivery offices are strategically based in countries and cities with strong computer engineering and mathematics college programs.
DataArt's award-winning approach to HR has developed a reputation for its state-of-the-art recruiting system. Our professional development programs, talent management investments, R&D, and unique corporate culture make obtaining a position in our company extremely competitive, resulting in a 0.8% application to hire ratio (about 100 applicants to 1 hire).
DataArt's 95% employee retention rate means reliability and team continuity throughout our service.

Flexibility

DataArt combines the reliability, stability, and scale of a large multinational with the agility to operate as a smaller, independent vendor.

Meeting clients where they are

DataArt has a flat structure that avoids bureaucracy, eliminates unnecessary management bottlenecks, and allows maximum flexibility in meeting the client's needs and accommodating clients' constraints.

Customizable delivery models

We have customizable delivery models tailored to every type of client, and a full range of services from technology consulting to product design and delivery and managed support.

Speed

Engagements Can Start Immediately

Many software development firms hire new engineers for each project, forcing their clients to wait to both start new projects and deal with replacements.. In contrast, DataArt hires people for the long term. When one project is completed, engineers devote themselves to education until they are deployed on the next project. This way, new projects can be staffed quickly from the bench.

Faster Delivery — Proprietary Tools to Accelerate Time-to-value

Our R&D is focused on compressing time-to-value, minimizing delivery costs, and maximizing the impact of our clients' budgets. We have developed a number of project accelerators, including 'out of the box' cloud-native development infrastructure, API sandbox for over 300 documented APIs, DevOps tools, and many more.

Fast Scaling

With our distributed delivery model, we can draw on our deep bench of talent around the world to scale-up teams extremely fast. And with our well-developed, highly sophisticated systems for human resource allocation and management, teams can be scaled-up (or down) with minimal cost and disruption.

People-first Culture

People love working at DataArt. According to Glassdoor, 99% of employees would recommend DataArt as an employer.
DataArt's internal culture is based on —and incentivized toward — trust, respect, and relationship quality and client relations are governed by the same values.
Human-centric consultative capability helps DataArt's teams identify opportunity creatively, beyond the numbers and specs.

Learn more about the pillars of DataArt corporate culture.
What Clients Say About DataArt
We are very fortunate to have formed trusted partnerships with our clients. Here is what they say about working with us.
Russia – 2021
DataArt was named in TOP-5 of 50 Best IT Employer Brands in Russia by Habr.com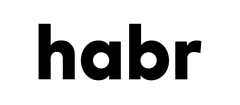 United States — 2020
According to Glassdoor 99% of our employees would recommend working at DataArt to a friend and 100% approve of CEO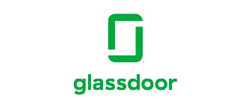 Ukraine
Winner of the HR Brand Award 2020 in «Wellbeing project of the year» category and «Nominees choice» category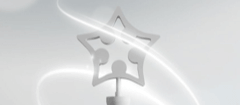 Bulgaria
«TOP Software Companies» in Bulgaria award (2020)

Poland
3rd place in Best IT Employer ranking 2019/2020 by ComputerWorld, Poland

Russia
5th place in the «Top 20 IT Employer Brands in Russia» 2020 ranking by Habr.com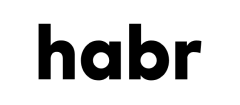 Europe
«Highly commended» nomination in brand innovation at European Brand Management Awards 2020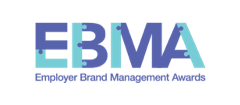 Argentina
«Best Employers 2020» shortlist / Apertura magazine