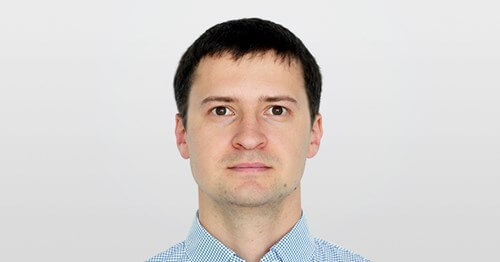 Yuri Gubin
Chief Innovation Officer, DataArt
US
Yuri Gubin, who spearheads DataArt's drive toward innovation, is a solutions consultant with more than 14 years of professional experience across the financial services, healthcare, travel and IoT industries. After joining DataArt as a software architect in 2008, he became a leading member of the Solution Architect Board and the Cloud&DevOps Center. He was promoted to his current position of CIO, and focuses on guiding and promoting several centers of competence and excellence. His role also includes identifying and communicating technology trends, cementing alliances and strategic partnerships with other companies, and coaching and mentoring new talent.
Passionate about technology and latest technological innovations, Yuri is a proven expert in designing solutions with the best use of Big Data, AI, DevOps, IoT, ML/AI, Cloud and other technologies.
Yuri holds a MS in Computer Science from St. Petersburg State University of Information Technology, Mechanics and Optics (Saint Petersburg, Russia).