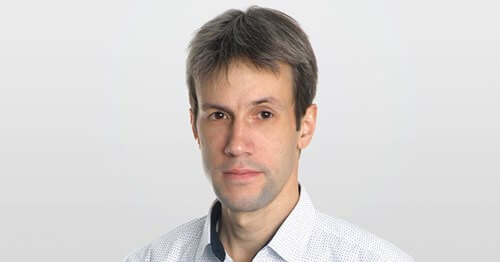 Dmitry Vyrostkov
Security Services

Dmitry Vyrostkov joined DataArt in 2006 as a software developer/team leader, contributing to projects with extensive security requirements. Dmitry also worked as a technical architect, a solution architect, and a subject matter expert in numerous enterprise projects, designing and building complex solutions in finance, healthcare, and travel & hospitality sectors.
In 2012 Dmitry established DataArt's Security Competence, a team of security experts that consult clients and help DataArt's development teams implement best security practices. Dmitry promotes the group's services to internal and external audiences. In 2019, the group generated over $1M in security services revenue. Dmitry also coordinates sales activities, projects, and resources, and oversees service quality and deliverables.
Prior to joining DataArt, Dmitry worked as a developer and team leader at Relex, one of the leading software development companies in Voronezh. Dmitry holds an M.S. in Applied Mathematics, Informatics & Mechanics from Voronezh State University.
Dmitry's Content Spotlight
Cloud

/

DevOps

/

Cyber Security

/

Solution Design

/

AWS

/

Azure

/

GCP

/
More Details