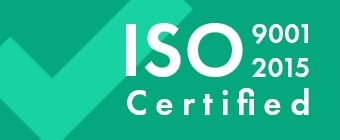 14 February 2019
Transform Your Business from Data-Driven to Insights-Driven: DataArt to Host a Business Intelligence Webinar Featuring Top Industry Analyst
New York, February 14, 2019 — DataArt, the global technology consultancy that designs, develops and supports unique software solutions, will host a business intelligence webinar featuring a leading BI Forrester analyst on Tuesday, February 26, 2019.
Transform Your Business from Data-Driven to Insights-Driven event will examine the distinguishing characteristic of companies that outperform the market with the help of insight systems, in which data analysis leads to superior performance and faster growth.
The guest speaker, Boris Evelson, is a leading Business Intelligence (BI) expert at Forrester and will discuss design and implementation approaches for agile BI/analytics systems that ensure a powerful advantage for insights-driven businesses over their data-driven peers. He will cover:
The four components of agile BI/analytics;
How to modernize BI data architecture and BI tools;
How to move BI to the cloud;
The attributes of AI-enabled BI;
Comparison of different cloud deployment architectures and methods.
DataArt will present two case studies:
A cloud-enabled analytics platform that allows an entertainment company to identify rising stars and analyze their sales and popularity;
An analytics platform based on Google Cloud's Machine Learning Engine that vastly improved customer service and efficiency for an online supermarket
Date: Tuesday, February 26, 2019
Time: 11 AM - 12 PM EST
Registration: Online Webinar
About the Speakers:
Boris Evelson, VP, Principal Analyst, Forrester
Boris Evelson is a leading expert in business intelligence (BI) at Forrester, delivering strategic guidance, helping enterprises define BI strategies, governance, and architectures and identify vendors and technologies that help them put information to use in business processes and end-user experiences.
Peter Vaihansky, SVP, DataArt
Peter Vaihansky is an Engagement Manager in DataArt's Finance Practice, with over 15 years of experience in technology services and consulting. Prior to DataArt, Peter held a number of executive roles in various professional services and technology firms, including Luxoft, Exigen Services, and Allied Testing. He holds a graduate degree in Marketing and Communications from St. Petersburg State University (Russia).
About DataArt
DataArt is a global technology consultancy that designs, develops and supports unique software solutions, helping clients take their businesses forward. Recognized for their deep domain expertise and superior technical talent, DataArt teams create new products and modernize complex legacy systems that affect technology transformation in select industries.
DataArt has earned the trust of some of the world's leading brands and most discerning clients, including Nasdaq, S&P, Travelport, Ocado, artnet, Betfair, and Apple Leisure Group among others. Organized as a global network of technology services firms, DataArt brings together the expertise of over 2,500 professionals in 20 locations in the US, Europe, and Latin America.
Media Contact
Vica Miller