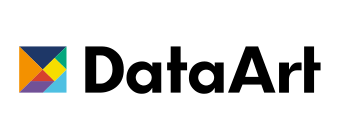 11 October 2016
"Technology will not save us" Keynote industry event at City of London's Armourer's Hall flags fears that regulation may be increasing — rather than decreasing — systemic risk in financial markets.
Industry leaders at DataArt annual round table event were concerned that:
Regulation does much less than people imagine to mitigate the risk of financial collapse (e.g. did MiFID1 make a single investment safer?)
Some regulation may be counter-productive in mitigating systemic risk (e.g. concentrating central clearing into three main players may make them 'too big to fail')
RegTech (regulatory technology) is not a panacea for market risk but it will help firms ensure regulatory compliance, and should be treated as a high priority
More needs to be done in terms of data management, risk management, legacy systems replacement, and culture change inside financial institutions to protect the industry as a whole (e.g. drop 12 month cycles for planning and bonus payments)
10 October 2016 London – Leaders of the financial services and fintech industries met last week at DataArt's second annual Financial Roundtable at Armourer's Hall in the heart of the City of London to debate the causes of the last crash and identify where the next one will come from.
In a packed out Armourer's Hall, delegates gathered to hear from a panel with decades of combined experience in financial services, capital markets and fintech debate how regulation and technology is interacting with key issues facing the markets, the economy and the world. The discussion revealed fears that while regulation has increased across financial services, it has not made a crash less likely and in fact some elements of regulation may simply act as amplifiers for a future crash. The discussion also covered the possible role of RegTech (regulatory technology), data management and legacy IT systems issues in mitigating systemic risk in markets; and also, how short term planning and reward needs to go if we are to move away from a casino mentality in the industry.
Cliff Moyce, DataArt's Global Head of Finance Practice, and moderator for the event said:
"Once again the DataArt Financial Roundtable brought together the City in a lively and thought-provoking discussion revisiting the causes of the 2007/8 crash in the light of more recent developments and the possible role of technology in helping stop a repeat occurrence. The discussion bought to the fore fears that some current regulatory approaches are being less effective than imagined in reducing risk, and some regulation may even be exacerbating risk. The issues discussed at DataArt's Financial Roundtable are set to determine the future of financial services and capital markets, globally."
Organised by DataArt Finance Practice executive Marina Nikitchuk, and moderated by Cliff Moyce the panel was composed of industry big-hitters; Paul Humphrey, Head of Fixed-Income, Rates & FX (FICC), Euronext; Richard Snookes, Head of CIB Financial Crime EMEA & APAC, RBS; Stephen Taylor, CEO, Stream Financial; Bernie Thurston, Consultant Data Strategy, Index & ETF specialist; Julia Royal, financial services strategic marketing and communications expert; and, Chris Gledhill, CEO Secco Aura.
The audience comprised delegates from across financial services and capital markets including representative from Credit Suisse, Moody's, Nasdaq, Capita, and Apax Partners.
Event Summary and Conclusions
Though technology may have exacerbated some symptoms of the crash (e.g. speed), it was not a causal factor.
Everyone bears some responsibility for the crash, from the buyers and sellers of mortgages all the way up to the people creating and trading the leveraged instruments and the regulators and politicians controlling the system.
Regulators and politicians don't always understand the side effects of the regulations that they create. Some aspects of regulation can be partially blamed for the crash.
Technology is helping manage the huge data requirements that current and future regulations demand and is also increasing visibility for risk and senior management teams.
The industry needs to take this post- (and possible pre-) crash time to reflect on itself and examine its moral compass.
Remuneration and incentives should be adjusted so traders don't just benefit from the upside of taking risk. They must also bear the downside.
There are serious concerns that the push by regulators and politicians to a more centrally cleared world will lead to concentration risk at the three main clearing houses and make them too big to fail.
Retail banks run a real risk of being disintermediated because they don't know the value of the data they hold and what to do with it. As APIs are opening up, banks will no longer face their customers directly. Instead, there will be better customer experiences from many different providers. E.g. from Apps that exist right now, to Facebook, to Google, to Apple developing AI /Machine Learning based chat bots that can interface and discuss banking choices with their clients.
Regulators don't have the financial clout to hire people with the required skills and as such find it very difficult to control larger institutions. They need to either do more with less, or find ways of recruiting experts at the end of their career (as happens in the legal industry).
RegTech will help mitigate risk, but companies need to be very clear about the problem they're trying to solve and be similarly careful about the cost / benefit of doing the work. Also, it depends on and doesn't solve data quality issues (it's not useful to put large amounts of technology on top of bad quality data).
Regulators may not fully understand the ideas behind the majority of disruptive financial technology firms, which makes changing the current banking environment challenging.
Blockchain isn't going to solve the twentieth century banking model we still operate in the 21st Century. We need to move on from Blockchain hype; there are no silver bullets.
There's a huge push into AI advice, such as Robo-advisory services, and the future there is more about retail customer risk, managing spending patterns and future event modelling, and automating a financial Personal Assistant.
Retail banks haven't realised that they are now selling trust and security, not moving money.
The ones that realise that and work out that the future model for them is about identity and data security are the ones that will succeed.
Once common identifiers are fixed, then Banks have a huge advantage that they will be able to use to scale up their current products. Banks are skilled at talking across currencies, countries and entities, while Facebook, Google, Alibaba and their ilk are designed to only talk within their own networks.
DataArt Financial Round Table 2016
PRESS CONTACT
Vica Miller
+1-212-378-4108 x 4014
vica@dataart.com
About DataArt
DataArt is a global network of technology consulting and software services firms that creates end-to-end solutions, from concept and strategy, to design, implementation and support, helping global clients in the financial services, healthcare, hospitality, media and IoT sectors achieve important business outcomes. Rooted in deep domain knowledge and technology expertise, DataArt designs new products, modernizes enterprise systems and provides managed services delivered by outstanding development teams in the U.S., UK, Central and Eastern Europe, and Latin America. As a recognized leader in business and technology services, DataArt has earned the trust of some of the world's leading brands and most discerning clients, including Nasdaq, S&P, Coller Capital, BankingUp, Ocado, artnet, Betfair, Skyscanner, Collette Vacations, Booker and Charles River Laboratories.
@dataart