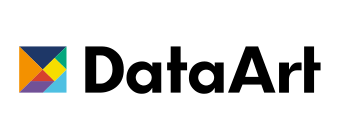 8 June 2015
Staying Ahead – Travel and the Internet of Things – DataArt's QT3 event produces lively debate
Staying Ahead – Travel and the Internet of Things – DataArt's QT3 event produces lively debate
DatatArt's third annual Question Time event, held at the Soho Hotel London, produced a lively level of debate on security issues and the impact of the IoT on the travel industry.
The event, which has become an anticipated highlight of the travel tech calendar, is the brainchild of Charlotte Lamp Davies, Vice President, Travel & Hospitality, Europe at DataArt, and attracts some of the industry's most respected and representative thinkers.
Moderated by Kevin May, Editor and Co-Founder of Tnooz, the event followed the BBC Question Time format – with a panel taking questions from a floor of industry experts. 
"I developed the concept of the event to give the industry a forum for insiders to discuss the future of technologies in travel. It has now developed into a type of a think tank, actually acting as a group thought shower at the highest level. IoT was chosen as the theme this year, because it will dominate change for some time to come," said Lamp Davies. 
Some key points from the panellists:
Matthew Hall, Chief Commercial Officer for London City Airport – there are disconnects in the discussions around IoT - passengers like it when it helps them get onto their fight quickly, but not when they're overloaded with targeted advertising.
Paul Saggar, Group Director of IT for Maybourne Hotel Group (Claridge's, The Connaught and The Berkeley in London) - the group is looking at staff wearables as a possible way to improve its service level. IoT could mean that guests are given rooms with art and décor according to their own taste. Hotels could be at the leading edge of IoT adoption.
Deepak Jha, Head of Mobility Hub at TUI Travel  - hotel check-in propositions are getting a lot of venture capital finance.
Greg Abbott, Senior Vice President, Travel and Hospitality, DataArt – security in the IoT context could be stopping someone from hacking into the heating controls in the boardroom. At the same time, IoT could be a security threat because innovation leaps forward, beyond what security can handle.
Jason Jefferys, Founder, iRiS Software Systems – responded to concerns ranging from what devices driving the IoT did with transient data, to the fact that IoT is adding yet more datasets for the analysts and algorithms to work with.
Questions were fielded from the floor as to the dangers of intrusiveness, data falling into the wrong hands, and the lack of public awareness as to how much data is already being collected by smart phones.  In addition, concerns were flagged as to a non-collaborative approach by the travel industry, when it came to sharing IoT information to make the passenger journey seamless and more enjoyable.
Full round-up here: http://www.tnooz.com/article/internet-of-things-IoT-DataArts/