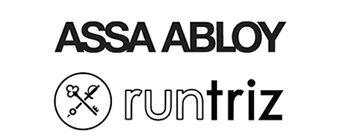 23 May 2017
The Need for Speed: Runtriz leverages DataArt's expertise and ASSA ABLOY Hospitality technology to deliver "Front of the Line™" program to hotels
Runtriz engages DataArt to integrate ASSA ABLOY Hospitality's Bluetooth Low Energy (BLE) enabled electronic lock technology to deliver Runtriz's "Front of the Line™" program to hotels, rewarding loyal guests with VIP treatment
May 23, 2017 – New York, NY – DataArt has announced that it was selected by Runtriz to help enhance its "Front of the Line" feature to reward guests with a VIP level experience. It is unique as it builds on Runtriz's installed base in over 100 countries to enable hotel guests to use their mobile device to not only check-in prior to their arrival, but additionally bypass the front desk at enabled hotels and head straight to their room, entering with Runtriz's mobile key.
"Runtriz chose DataArt to extend its platform to create a solution that seamlessly interacts with third party systems. Getting industry leaders involved was critical. DataArt brought not only development breadth but industry experience that enabled us to solve technical problems together for some of our high-profile customers. ASSA ABLOY Hospitality was the security and access technology company we wanted to engage with first due to our mutual high profile customers," said Alonso Vargas, Runtriz President and co-founder.

"DataArt worked with Runtriz and the ASSA ABLOY Hospitality SDK to deliver a practical solution, offering mobile keys within the Runtriz ecosystem," explained Alex Shchedrin, Vice President of Strategic Services at DataArt. "Our approach was to create a form of a CRM that acts as a glue when interacting with a variety of platforms."
The ASSA ABLOY Hospitality Mobile Access solution greatly increases the guest experience, to allow guests to skip front desk lines and access their rooms via a secure, encrypted digital key on their smart phones. The company's goal in bringing mobile access to more properties worldwide is to work with companies who share the same passion and commitment to innovation.
Runtriz is recognized as a pioneer in mobile guest facing solutions that enhance the guest experience including two-way chat, room upgrade promotions, offers, food and beverage/room service, proximity marketing, concierge in addition to expedited check-in and mobile keys. Runtriz wants to accelerate the cost savings benefit to hotels due to lower key costs while launching mobile key. Concurrently, guest satisfaction will rise as guest check-in times decline. Runtriz also focuses on solutions where it is able to achieve adoption faster than its competitors.
"Capitalizing on DataArt's experience has allowed us to deploy solutions rapidly with lower risk, enabling us to get to the "Front of the Line", while giving our hotel customers the ability to offer their guests the same," concluded Vargas.
About ASSA ABLOY Hospitality
The global leader in hotel security technology, ASSA ABLOY Hospitality is part of the ASSA ABLOY Group, a publicly listed company. With products installed in properties all over the world, securing millions of doors globally, the company's comprehensive range of security and technology solutions is comprised of VingCard electronic locks, Elsafe in-room safes, integrated software platforms and advanced mobile access solutions. ASSA ABLOY Hospitality has worldwide service and support in more than 166 countries. For more information, please visit www.assaabloyhospitality.com.
About Runtriz
Runtriz provides a suite of mobile software solutions for hotels, resorts and casinos. The Company launched the hotel industry's first iPhone app, and today many of the world's top hotels and casinos run their apps and mobile solutions on Runtriz platforms. The Company's hospitality platform enables brands and properties to quickly and inexpensively build a customized mobile app that provides guests access to all amenities and services at their fingertips via any device – smartphone, tablet or laptop – anytime, anywhere. Guests can expedite their check-in, order room service, make spa or golf appointments, book reservations, email and text with hotel staff and much more. In addition to its guest-facing hospitality solutions, Runtriz also offers several staff-facing mobile solutions that facilitate staff-to-staff communication as well as expedite and dispatch food and beverage orders poolside or at any venue on property. Clients using Runtriz platforms are experiencing higher guest service scores, greater revenues and significant efficiencies. For more information, visit www.runtriz.com.
About DataArt
DataArt is a global technology consultancy that designs, develops and supports unique software solutions, helping clients take their businesses forward. Recognized for their deep domain expertise and superior technical talent, DataArt teams create new products and modernize complex legacy systems that affect technology transformation in select industries.
DataArt has earned the trust of some of the world's leading brands and most discerning clients, including Nasdaq, S&P, United Technologies, oneworld Alliance, Ocado, artnet, Betfair, and skyscanner. Organized as a global network of technology services firms, DataArt brings together expertise of over 2,200 professionals in 20 locations in the US, Europe, and Latin America.
Media Contacts: