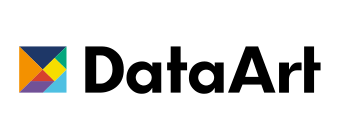 19 April 2017
Phocuswright Founder Philip Wolf Joins DataArt's Travel and Hospitality Practice
New York, NY – April 19, 2017 – DataArt, the global technology consultancy that designs, develops and supports unique software solutions, today announced that industry veteran and Phocuswright founder, Philip C. Wolf, has joined its Travel and Hospitality practice as a Senior Advisor.
A renowned proponent of travel innovation, Mr. Wolf joins DataArt's Travel and Hospitality Practice as it bolsters its product management expertise, to help build larger onsite presence for key clients, expand enterprise project initiatives, and foster technologies that create the positive impact on the travel industry.
DataArt's Travel & Hospitality practice is serving over 100 clients in travel management, distribution and hospitality technologies, focusing on digital transformation, mobile development, enterprise modernization, product launch, integration, and cloud migration. Recently completed work includes projects for skyscanner, Travelport, HotelTonight, oneworld alliance, Apple Leisure Group, and theParkingSpot.
"Philip's strategic thinking, industry expertise and broad perspective will drive our commercial outreach," said Greg Abbott, Head of DataArt's Travel and Hospitality Practice. "He is already enhancing our growth initiatives directed at a wider global travel marketplace."
With $97M in 2016 revenue, DataArt's teams of 2,200 professionals in 20 global locations have successfully completed over 1600 projects during its 20 years of operation. Bringing his two decades of industry experience coupled with consulting insight, Mr. Wolf will work to bring this expertise to new sectors and geographies in travel, tourism and hospitality.
"It has been my long-term vision and passion to promote and drive technologies that improve travel experiences," said Philip Wolf. "I look forward to working with DataArt to make an even larger impact on the industry."
About Philip Wolf
Philip Wolf is a globally renowned travel technology visionary and the founder of Phocuswright Inc., an independent worldwide travel, tourism and hospitality market intelligence authority. He is the mastermind behind the annual PhoCusWright Conference; a key event in the travel industry that brings central trends of the travel industry to the spotlight. A sought-after speaker around the world, he serves as board director on three continents, including two listed companies: chairman, eDreams ODIGEO (MAD: EDR) in Spain and MakeMyTrip (NASDAQ: MMYT) in India, as well as Hopper (US), TrustYou (Germany) and Blacklane (Germany). He is also chairman of travel consultancy Hudson Crossing (US), as well as board advisor to dnata (UAE), RedDoorz (Indonesia) and ITB China.
About DataArt:
DataArt is a global technology consultancy that designs, develops and supports unique software solutions, helping clients take their businesses forward. Recognized for their deep domain expertise and superior technical talent, DataArt teams create new products and modernize complex legacy systems that affect technology transformation in select industries.
DataArt has earned the trust of some of the world's leading brands and most discerning clients, including Nasdaq, United Technologies, oneworld Alliance, Ocado, artnet, Betfair, and skyscanner. Organized as a global network of technology services firms, DataArt brings together expertise of over 2,200 professionals in 20 locations in the US, Europe, and Latin America.
Press Contacts: