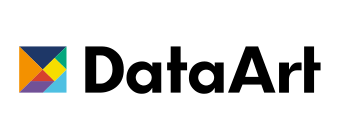 1 November 2017
Michael Lazar of DataArt to Chair Innovation Showcase at the TADSummit in Lisbon
New York, NY – November 1, 2017 - Michael Lazar, SVP of Telecom at DataArt, will chair the Innovation Showcase at the Telecom Application Development Summit in Lisbon on November 14-15, 2017, where he'll also be a keynote speaker.
Lazar's keynote speech at TADSummit will cover security in Virtualized Telecom Networks (VTNs), including shared memory and networking, timekeeping, attestation, hardware security devices and enclaves, and software confinement technologies.
The Innovation Showcase will feature the world's first demos of commercial solutions that can be deployed today or within six months, including:
Hybrid Mobile Network Operator demonstration using Software Defined Radio (SDR) and open source base station software to create cost effective localized LTE networks.
Achieving Amazon and Google Cloud economics with Immutable Diskless Compute Pool for zero time provisioning; and ZFS-On- Linux storage (ZFS – Zetabyte File System) using open source.
Containerization of telecom services, moving beyond network virtualization savings into operations savings in telecom services and platforms through open source containerization like OpenShift.
Automated Insurance Drone, exo.expert, winner of the innovation award by the French government department of FinTec – Pôle de compétitivité mondial Finance Innovation.
Multi-factor authentication including voice, video and context for finance and banking applications.
VNF (Virtual Network Function) certification and real-time testing.
Attendees will gain a clear understanding of the challenges in securing Network Functions Virtualization / Software-Defined Networking (SDN/NFV) and the steps telecoms need to take in that migration.
Michael Lazar is the Head of the Telecom Practice at DataArt and a veteran of the telecom industry, who has held C-level positions in system design, custom engineering and software development for the last two decades. He is focused on the most demanding areas of the marketplace - system performance, NFV, SDN and telecom security. Michael has a Bachelor of Science Degree in Physics from New York's Queens College and is a patent holder for Systems and Methods of Tuning an Operating System, Application or Network Component.
Event details
Date and time:
Innovation Showcase
November 14, 2017
9:15-10:30
Keynote Speech on Security in Virtualized Telecom Networks
November 15, 2017
10:15-10:40
Location:
DoubleTree Lisbon Fontana Park by Hilton Hotel
Rua Eng Vieira da Silva 2
Lisbon 1050-105, Portugal
Media Contact
Vica Miller
+1 (212) 378-4108 x 4014
vica@dataart.com
About DataArt
DataArt is a global technology consultancy that designs, develops and supports unique software solutions, helping clients take their businesses forward. Recognized for their deep domain expertise and superior technical talent, DataArt teams create new products and modernize complex legacy systems that affect technology transformation in select industries.
DataArt has earned the trust of some of the world's leading brands and most discerning clients, including Nasdaq, S&P, oneworld Alliance, Ocado, artnet, Betfair, and skyscanner. Organized as a global network of technology services firms, DataArt brings together expertise of over 2,300 professionals in 20 locations in the US, Europe, and Latin America.
About TADSummit
TADSummit delivers the most accurate guide for the coming two years with world–first demonstrations of what is made possible in the shift to programmable telecoms; from the guts of telecom networks though to its cutting-edge application in industries like retail, farming and insurance. TADSummit focuses on the business made possible by programmable telecoms and is for practitioners across multiple industries to share their experience-based thought leadership in telecom app development.