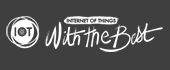 13 January 2016
Learn IoT with the Best
January 16, 2016 –  DataArt and DeviceHive will partner with other IoT experts at a full-day online IoT conference, providing insights to developers, designers, data analysts, makers, and entrepreneurs interested in IoT. More than 300 attendees are expected to join and interact with 13 experts from various locations and backgrounds, including Microsoft and Amazon. Rafael Zubairov, DataArt's leading IoT expert, will demonstrate how to build an Open Source IoT Data Platform with a wide range of device integration options.
Through a user friendly platform, specially designed for the event, participants will be offered a range of tools to interact with the IoT pros from the comfort of their homes.
A chatroom to ask live questions during the conferences;
Q&A forum after the conferences for both experts and attendees to share
knowledge and information;
One-to-one live mentoring sessions with the chosen expert(s);
Downloadable presentations;
6-month access to the conferences, Q&A forum and one-to-one sessions.
Event Details:
Date: Saturday, January 16th, 10am to 6pm (EDT)
Register at http://iot.withthebest.com/
Twitter & Official Hashtag: @LearnWTB / #IoTWTB
Themes: IoT / Wearables/ m2m/ IoT Cloud/ IoT Platform/ Smart Cities/ Connected Objects