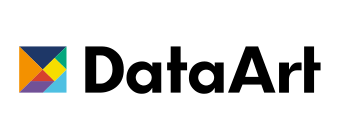 16 November 2017
KidPRO by DataArt Wins the Pfizer Healthcare Challenge 2017 in Berlin
Berlin, London, New York – November 16, 2017 – The Healthcare and Life Sciences practice at DataArt, the global technology consultancy, announced today that it has won the Pfizer Healthcare Challenge 2017 award for its KidPro app, in the "Adherence Solutions, Beyond Reminder Apps" category.
KidPro is a complete patient engagement solution prototype for pediatric patients that consists of two interconnected applications, one for the child, one for the parents, customizable for any clinical state.
The children's application is gamified by an animated interactive squirrel that leads the child through the daily schedule, suggests personalized educational content and rewards for compliance. The application captures digital readings, gathers daily statistics about the child's condition and reports it to the parental application.
The parental app guides parents throughout the treatment process and monitors the child's condition and progress through a history of vital indicators. This provides educational content and recommendations for the child's daily routine, diet and activity. It also reminds the parents of the time for the child to take medication and scheduled doctor visits, helping to reduce the number of risk factors.
"Treatment adherence is an important issue in healthcare, and there is a fundamental need to have a product that will help solve the challenges for the youngest patients," said Ivan Pantykin, Delivery Manager at Healthcare and Life Sciences of DataArt. "DataArt aimed to create an animated companion for children, maximizing their medication adherence and transforming it into a fun and rewarding process."
The finalists in each of three categories of the Pfizer Healthcare Challenge 2017 were honored at the Frontiers Health conference, where they presented their ideas and solutions for solving specific challenges in the healthcare technology space.
About the Pfizer Healthcare Challenge 2017
The Pfizer Healthcare Challenge 2017 within the Pfizer Healthcare Hub Berlin presents a unique opportunity to catalyze innovation by bringing new players to the table – researchers, developers, digital tech start-ups, entrepreneurs, and other innovators. The Pfizer Healthcare Challenge 2017 seeks submissions designed to solve some of the key challenges faced by patients and their clinicians.
About DataArt
DataArt is a global technology consultancy that designs, develops and supports unique software solutions, helping clients take their businesses forward. Recognized for their deep domain expertise and superior technical talent, DataArt teams create new products and modernize complex legacy systems that affect technology transformation in select industries.
DataArt has earned the trust of some of the world's leading brands and most discerning clients, including Nasdaq, S&P, oneworld Alliance, Ocado, artnet, Betfair, and skyscanner. Organized as a global network of technology services firms, DataArt brings together expertise of over 2,300 professionals in 20 locations in the US, Europe, and Latin America.
Media Contacts