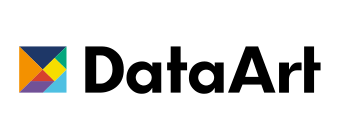 3 October 2017
"Is Corporate Travel Policy Dead?" DataArt to Host Seventh Annual Travel Question Time Event – DataArt QT7
New York – 3 October 2017 – DataArt, the global technology consultancy that designs develops and supports unique software solutions, will host its annual Travel Question Time event on October 26 for the second time in New York City.
DataArt QT7 will bring together the leading figures from the travel, hospitality trade and technology industry to discuss the future of corporate travel.
Moderated by Jay Campbell, Founder and CEO at The Company Dime, the invitation-only event will feature the leading experts of the travel industry:
Andrew W. Menkes – Founder & CEO, Partnership Travel Consulting
Cynthia Shumate – Senior Manager, Travel & Meetings, Regeneron; Board Member, GBTA
Greg Abbott – SVP, Travel & Hospitality, DataArt
Daniel Ruch – Founder & CEO, Rocketrip
Dee Runyan – President, World Travel Inc
Corporate travel policy is more a function of corporate culture than anything. But the media, industry researchers and pundits can't help but make generalizations that can impact the corporate mindset. Are the policy haters harmful to corporate travel management? Where do incentives fit? To Uber and to Airbnb or not? We hope to address these and many other questions on the night.
Guests will be able to ask the expert panel how their brands have tackled these challenges, and what this relentless drive to keep evolving means for the industry as a whole.
Charlotte Lamp Davies, VP Travel and Hospitality Europe, DataArt said:
"The Question Time event has proved successful over the past 4 years both in London and in NYC, gathering senior executives from across the business travel sector on the night. Lively debate, insight and networking is what it's all about."
EVENT DETAILS:
Venue:
Convene Conference Center
730 Third Avenue
New York
NY 10017
http://convene.com/
Date/Time:
Oct 26, 6 – 9 pm
About DataArt:
DataArt is a global technology consultancy that designs, develops and supports unique software solutions, helping clients take their businesses forward. Recognized for their deep domain expertise and superior technical talent, DataArt teams create new products and modernize complex legacy systems that affect technology transformation in select industries.
DataArt has earned the trust of some of the world's leading brands and most discerning clients, including Nasdaq, S&P, oneworld Alliance, Ocado, artnet, Betfair, and skyscanner. Organized as a global network of technology services firms, DataArt brings together expertise of over 2,300 professionals in 20 locations in the US, Europe, and Latin America.
Media Contacts: