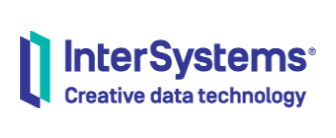 4 June 2021
DataArt and InterSystems extend business partnership into the DACH region
DataArt and InterSystems extend business partnership into the DACH region
Munich, New York, London, Zug — June 4, 2021 — DataArt, a global software engineering firm, will extend its partnership with InterSystems, a innovative data technology provider dedicated to helping customers solve the most critical information challenges. The companies, which have been working together in the U.S. for over a year, will expand into the DACH region, the leading digital healthcare market in Europe.
The partnership will combine the advantages of DataArt's experience building custom software solutions with InterSystems's cloud-first data platform. Customers will benefit from the powerful InterSystems IRIS for Health platform as the foundation for data management and analytics, interoperability and medical information exchange and DataArt's custom applications built on top of it.
Volker Hofmann, Manager of Healthcare at InterSystems DACH, said:
"We are delighted to have extended our partnership with DataArt into DACH. DataArt will combine its deep domain expertise and experience with InterSystems' powerful healthcare data platform and InterSystems HealthShare®, our interoperable suit of connected health solution. Together, we can offer a single source to support our European clients in building high-performance customized solutions and accelerating innovation."
Ivan Pantykin, Head of European Healthcare & Life Sciences Practice at DataArt said:
"We are happy to announce the extension of our partnership with InterSystems into the DACH region and look forward to jointly addressing our clients' needs and business objectives. DataArt's expertise in all stages of software development and InterSystems's innovative data solutions will allow us to offer world-class customized services."
Together, DataArt and InterSystems will enhance the provision of end-to-end services and support their clients in the healthcare and life sciences domains. Our services are available to MedTech companies, pharma, CROs, eHealth companies, and healthcare providers.
About InterSystems
Established in 1978, InterSystems provides innovative data solutions for organizations with critical information needs in the healthcare, finance, and logistics sectors and beyond. Our cloud-first data platforms solve interoperability, speed, and scalability problems for organizations around the globe. InterSystems also develops and supports data management in hospitals through the world's most proven electronic medical record, as well as unified care records for health systems and governments through a powerful suite of healthcare data integration solutions. The company is committed to excellence through its award-winning, 24×7 support for customers and partners in more than 80 countries. Privately held and headquartered in Cambridge, Massachusetts, InterSystems has 25 offices worldwide. For more information, please visit InterSystems.com.
About DataArt
DataArt is a global software engineering firm that takes a uniquely human approach to solving problems. With over 20 years of experience, teams of highly trained engineers around the world, and deep industry sector knowledge, we deliver high-value, high-quality solutions that our clients depend on, and lifetime partnerships they believe in.
Media Contact:
USA, UK & Germany

Anni Tabagua
+ 49 (89) 745 399 31
anni.tabagua@dataart.com