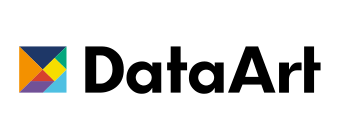 3 July 2017
Industry experts at DataArt Travel Question Time point to an unprecedented pace of change, increased disruption and an increased focus on the customer journey
Keynote travel technology event hosted by global technology consultancy DataArt, finds industry undergoing rapid change, with disruptors and innovation upending the status quo.
But major and established players in the travel trade are adapting and responding to digitalisation.
London, UK, 03 July 2017 - DataArt, the global technology consultancy that designs, develops and supports unique software solutions, has hosted its sixth Travel Question Time Event, in London. The annual summit, based on the format of the popular TV current affairs debate show, allowed leading figures from the travel and technology industry to grill an expert panel on the topic of "digital transformation in travel."
The packed auditorium at the Royal Society of Art engaged in lively debate on the digital transformation on-going journey, on how travel firms are responding to the technological revolution, and how travel and hospitality can learn from other industries.
Moderated by Kevin May, co-founder at Tnooz, the panel represented a broad sweep of leading travel and hospitality companies:
Hilary Roberts, Senior Product Manager for flights, Skyscanner
Adam Gill, IT Director at Dnata Travel
Joanna Dobson, Senior Director for UK & Ireland at Carlson Wagonlit Travel
Paul Saggar, Chief Information Officer at Capita Travel and Events
Phil Scully, Chief Technology Officer at Whitbread
Alex Shchedrin, Vice President, Strategic Services, DataArt
Charlotte Lamp Davies, Vice President Travel & Hospitality Europe, DataArt said:
"Travel has developed an urgent need for digital transformation in recent times. DataArt Travel Question Time provides an open forum for debate on the year's key issues impacting the sector. Over the past few years this event has become a real must-attend for the travel industry and this year was no different. The discussion was lively and informative, focussing around how the travel industry is responding to changes in consumer behaviour, disruption, innovation and where the future lies."
Event summary
Measuring digital transformation
Phil Scully: From my point of view it never ends, just as you've caught up the market shifts again, we may think we are transformed now, but with AI big data and others coming down the track digital transformation is here to stay. Being flexible and adaptable to digital demand is the measure of success.
Jo Dobson:. Previously, we released a product every two years, it's now every quarter. You have to get updates out sooner otherwise you are out of date. If you carry on as a traditional company, you just won't exist
Alex Shchedrin: Technology, like any complex change management project a firm has to go through, has to be communicated, complete early wins, making change real and achievable in a continuous effort to transform. You never really stop. But it's important to sometimes slow down, take the pulse of progress, not just keep running ahead to the next best thing.
Hilary Roberts: Our challenge is in constant renewal as we are at the front of the technology wave. What we think most about is how we set conditions for continuous renewal in our teams. Whether that be moving from traditional marketing to digital marketing or moving software data centres to the cloud.
Adam Gill: Digital transformation in and of itself is wrong. It implies a finite state, but this is not true. You have to look at what is the cost of not doing something, not making this change.
Customer Journey Maps – do you have one?
Paul Saggar: We spent quite a lot of time a few years ago looking at every touch point between us and our customers, we are B2B, primarily it is the employee of that corporate interacting with us:
How are they interacting with us, how do they look at the options, how do they shop and book, once they have booked what interaction do we need to have, when they are travelling how do we inform them about security incidents, how do we interact after [the journey]. Yeah, we absolutely have one; it is key to everything we are doing.
Phil Scully: It is important to understand your customer journey and how they get to you, interact, pay, leave, stay and come back. It is fundamental to being successful; you must understand the customer whether through AB testing, multi-variant testing and be responsive to that customer behaviour. It is intrinsic to success.
Hilary Roberts: We obviously care about the customer journey, but in the area I head, which is our flight product, if I had just looked at the journey customers do now, I would continue to be providing the same service. What I care about is what customers will do next.
Adam Gill: I remember being at a previous conference on this topic, sitting there thinking this is all wrong. We are herding customers like sheep into the funnels we want. Instead we should let customers define the map, looking at all touch points. Customers are of the upmost importance.
Jo Dobson: Now customers want experiences while travelling. It is important to define between 'road warrior' and first-time traveller and interact accordingly throughout the journey. The idea of this is that customers are taking control and they want everything on their mobiles. If you cannot find touch points on their journey, ultimately travellers will do it themselves.
Alex Shchedrin: It is important to follow the path the customer is following and track them from the first point. If you go through it step by step, you find that it is not a direct journey but breaks off in different directions.
Disruption and innovation
Adam Gill: I do not think the true disruptors or innovators are worried about these terms, they are worried about the customer. They are thinking about all the things we don't know a customer wants. For example, a few years ago we launched a self-service product and people used it. I do not think disruptors care about being called such, they are focused on the customer and doing something different.
Take Uber, they are far more focused on the customer than on being a 'distruptor'.
Hilary Roberts: When I think about disruptor or innovator I think more about what happens inside the organisation. We use entrepreneurialism as a term a lot more; it is something we value in the way we evaluate people and whether or not we promote people.
We seek to put people on a path within the company that optimises their natural strengths in a way that supports entrepreneurialism. Not just people managing but bringing in ideas from outside the company.
Paul Saggar: Take Uber or Airbnb model; we had our eyes closed on these things. The market had someone come along that we didn't fully understand commercially. What we found is that there are people in our user community who want to use that service. So we look at either working with them, or find out how we can do something similar or better.
Phil Scully: The real focus is on differentiation, how you differentiate your company from the rest of the industry. If you do not, customers will not come to you.
It doesn't matter what industry, there is always a digital competitor or disruptor. How you choose to respond is what will make or break your company. Incumbent firms need to disrupt back, differentiate back.
Jo Dobson: We respond by having an innovation team that works with start-ups, they go around looking at what will be the next innovation in the market. We work with the disruptors and roll their product out. There is no point in us trying to invent our own technology if it is already out there. We find that and work together.
Adam Gill: We have developed a test and learn culture, while some of our brands are on top of this, others would just go on a hunch. Part of our digital transformation is to get everyone over to test and learn. Having an innovation team depends on how you define business as usual.
Return on investment for innovation
Hilary Roberts: Our traffic is growing so much that we do not have a choice but to invest in innovation, if we do not move over to cloud before January next year we do not provide a service to customers anymore.
Paul Saggar: We take a different approach. We have a finite budget but segregate a portion for risk moves. This is on the basis that sometimes we think something would work and are willing to give it a go. It doesn't always work out but we are willing to take a risk knowing it might fail.
We enter a year with a percentage put aside for risky moves. It is no different from R&D. Not everything has to be measured in hard dollars.
Phil Scully: We have a culture of being innovative in terms of the products we have to offer. Everything has to have a level of scrutiny and we must always look at ROI, even if that's negative.
Alex Shchedrin: In our business we have clients that have needed to be shaken up as their 'business as usual' was stale. The only way was to try different things. Some worked, others did not.
Jo Dobson: The biggest risk to not investing is that going forward you won't be around.
Representation of women in the industry
Jo Dobson: I am not in a technology role; I work on the customer side for us as a business over 50% of directors are women. Technology is traditionally male, but this will change. If you look across all sectors, the number of women will grow as generations change.
Hilary Roberts: I am six months pregnant and the reason I can make this choice with confidence is because so many people have done it before and come back to work. I do not view maternity gap as something that is destabilising for my career. What is a year in a career versus all the value a person brings?
Adam Gill: Interesting for us, in our Bangalore office it is 50/50 men and women. In Bangalore being in IT means you've made it whether you are male or female, I wonder if this a wider culture thing.
Jo Dobson: This is potentially cultural but I think also generational, you will see a shift as different generations come through who won't even think about it.
Paul Saggar: In India, we employ 7.5 thousand people and it is a 50/50 split, with perhaps more women in tech functions than men.
What industries can travel learn from?
Alex Shchedrin: Retail is five years ahead of travel in terms of digital transformation, shifting to a more customer-centric data driven approach. Clients in e-commerce are driving innovation.
Hilary Roberts: The things we watch are global trends and global models like Google and Facebook. Google has so much context about what it is you want at any given time and that is enviable. Facebook has loads of information about you and it goes really deep, they know about your life and friends. Those kinds of examples are really interesting for us, as having some level of user data allows you to tailor your products.
Jo Dobson: We aspire to be the Amazon or Netflix of the world in terms of customer. What you need to think about is what you need to value and why you would use one service over another.
What company do you most admire?
Adam Gill: Apple, we have purely online brands and some that have brick and mortar retail. The question for us is how we understand the customer. Apple showed how to create customer loyalty across both digital and physical presence.
Jo Dobson: No one has loyalty like Apple. I think there is a perceived of loyalty, if you do not get the customer experience right they will not stay loyal. 1 in 5 people tags on leisure travel to business. Must give people this choice.
Paul Saggar: The company I would pick is Tesla. On the basis that when we talk about Amazon and Facebook it is purely about the customer. But, if you look at Tesla they have pushed everyone else to change, pushing boundaries at all levels and forcing everyone to change. Their market capitalisation is now bigger than Ford.
Adam Gill: It is cultural, how much digital transformation is a defence against technology companies? This is important when it comes to deciding how much to do, it depends on what disruptors are capable of.
It is about having a platform that allows you to react. The ability to react to outside influences is crucial while remaining innovative.
Paul Saggar: Ultimately, we are not doing what we are doing because we may miss out, but because it is our path to growth. If you are doing something great and people are talking about it, you will get new business.
Do the panel look to other countries and cultures?
Hilary Roberts: There are some really interesting models coming out of China, in fact, Google and Facebook have big competitors there.
Jo Dodson: We are exponentially growing in China and the market is booming. They have gone straight to mobile which is also true for Africa and most of Asia. This represents a real opportunity
Where will the industry be in five years?
Alex Shchedrin: Travellers will own their own data and have better control of the data they share.
Jo Dobson: When everything relies on tech, what happens when this all goes down?
Hilary Roberts: Travellers have no patience for poor experience. China is successful due in part to end-to-end customer service. If we do not treat travellers as individuals, single entities, we will find they do not have patience.
Paul Saggar: Traveller wellbeing and the impact on the individual and the overall process will mean we go back to the customer.
Adam Gill: There are endless possibilities.
Phil Scully: Customers will increasingly ask, what is in it for me.
*These are summary of comments, not a direct transcript.
About DataArt:
DataArt is a global technology consultancy that designs, develops and supports unique software solutions, helping clients take their businesses forward. Recognized for their deep domain expertise and superior technical talent, DataArt teams create new products and modernize complex legacy systems that affect technology transformation in select industries.
DataArt has earned the trust of some of the world's leading brands and most discerning clients, including Nasdaq, S&P, United Technologies, oneworld Alliance, Ocado, artnet, Betfair, and skyscanner. Organized as a global network of technology services firms, DataArt brings together expertise of over 2,200 professionals in 20 locations in the US, Europe, and Latin America.
Media Contacts: