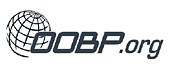 8 February 2005
Inaugural OOBP.org Teleconference is a success
The first OOBP.org teleconference "Economics of Offshore Outsourcing", sponsored by DataArt, was attended by over 30 executives and proved to be a worthy undertaking.
Three distinguished speakers – Stuart Robbins of CIO Collective, Alexei Miller of DataArt and Todd Ruback, an attorney – shared their expertise on successful strategies for managing a globalized workforce and evaluating offshore outsourcing providers and discussed cost considerations and the economic impact of outsourcing.
To download speaker presentations or to hear the teleconference audio recording, please visit teleconference page. The next event, scheduled for March, 2005 will address the issues of outsourcing to India, Russia and China.