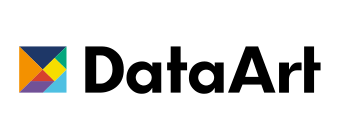 6 July 2017
Greg Abbott of DataArt to Discuss the Evolution of Technology in Travel Programs at the Global Business Travel Association (GBTA) Convention 2017
New York, NY – July 6, 2017 – Greg Abbott, Senior VP of Travel and Hospitality at the global technology consultancy DataArt, will join The Evolution of Technology in Travel Programs: What You Need to Know to be Prepared panel at the GBTA Convention 2017 on July 18, 2017.
The discussion will bring together travel technology thought leaders who will share insights on emerging technologies such as voice interaction, machine learning, big data, chat and 3D visualization. In addition, the panel participants will provide their vision on how the travel process will change for both the traveler and travel manager.
The panel, which will be moderated by Brian Beard, General Manager, Strategic Initiatives, Travel and Transport, will include:
Greg Abbott, SVP, Travel & Hospitality, DataArt
Danny Davis, CTO, Dinova, LLC
Michael Kubasik, EVP & CIO, Travel & Transport
Greg Abbott is a recognized travel technology expert and a regular contributor to travel technology publications. Greg has deep experience in executive sales and travel system operations, with 20+ years in the domestic and international online travel industry sector, including entrepreneurship, management, product development, and consulting.
EVENT DETAILS:
Location:
The Boston Convention and Exhibition Center, Boston, MA, USA
Date and Time:
Tue. July 18, 2017
9:30 AM - 10:30 AM
Track:
Data Analytics and Trends, Program Strategy, Technology
About DataArt:
DataArt is a global technology consultancy that designs, develops and supports unique software solutions, helping clients take their businesses forward. Recognized for their deep domain expertise and superior technical talent, DataArt teams create new products and modernize complex legacy systems that affect technology transformation in select industries.
DataArt has earned the trust of some of the world's leading brands and most discerning clients, including Nasdaq, S&P, United Technologies, oneworld Alliance, Ocado, artnet, Betfair, and skyscanner. Organized as a global network of technology services firms, DataArt brings together expertise of over 2,200 professionals in 20 locations in the US, Europe, and Latin America.
About the Global Business Travel Association:
The Global Business Travel Association (GBTA) is the world's premier business travel and meetings trade organization headquartered in the Washington, D.C. area with operations on six continents. GBTA's 8,000-plus members manage more than $345 billion of global business travel and meetings expenditures annually. GBTA and the GBTA Foundation deliver world-class education, events, research, advocacy and media to a growing global network of more than 28,000 travel professionals and 125,000 active contacts. To learn how business travel drives lasting business growth, visit gbta.org.