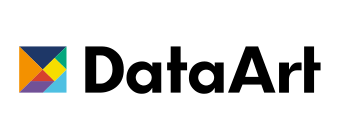 13 November 2017
"From Hype to Production": DataArt and Zeb to Host a Blockchain Event for Enterprises in Munich
London & Munich - November 13, 2017 - The global technology consultancy DataArt and the strategy and management consultancy zeb will host a blockchain event on 22 November in Munich, bringing together the leading experts to share real-life, practical examples of how companies can adapt blockchain.
In the last couple of years, blockchain has been approaching the mature stage, so it is time to test it in real business cases from innovators and early adopters and gain a clear understanding of how it can be useful, when it should be applied, and what it can do for your business.
"As multiple companies move from POC to production, blockchain is on the verge of becoming a widespread technology," said Denis Baranov, Principal Consultant, DataArt.
The event will be moderated by Prof. Dr. Philipp Sandner, Frankfurt School Blockchain Center, and will feature:
Denis Baranov, Principal Consultant, DataArt
Dr. Florian Forst, Partner, zeb
Farzad Pezeshkpour, Distinguished Engineer, RBS
Andreas Fletcher, Blockchain Consultant, Deutsche Boerse
Daniel Grassinger, Co-Founder, nexussquared
Alexander Borodich, Founder and CEO, Universa
EVENT DETAILS:
Date: November 22, 2017
Venue: WERK1 Grafinger, Str. 6, 81671, Munich
Reception: 6:00 pm
Keynote presentation: 7:00 pm – 7:30 pm
Panel discussion: 7:30 pm – 8:30 pm
Drinks and networking: 8:30 pm – 9:30 pm
Dress code: Business casual
About DataArt
DataArt is a global technology consultancy that designs, develops and supports unique software solutions, helping clients take their businesses forward. Recognized for their deep domain expertise and superior technical talent, DataArt teams create new products and modernize complex legacy systems that affect technology transformation in select industries.
DataArt has earned the trust of some of the world's leading brands and most discerning clients, including Nasdaq, S&P, oneworld Alliance, Ocado, artnet, Betfair, and skyscanner. Organized as a global network of technology services firms, DataArt brings together expertise of over 2,300 professionals in 20 locations in the US, Europe, and Latin America.
About zeb
The zeb group of companies operates from 17 office locations in 13 countries offering tailored and flexible consulting expertise along the entire value chain of financial services providers—from strategy, restructuring and sales to corporate management, human capital and IT. With almost 1,000 employees and a turnover of more than 190 million euros in 2016, zeb is now the number 1 strategy and management consultancy for banks, savings banks, insurers and other financial services providers in Europe.
MEDIA CONTACTS: