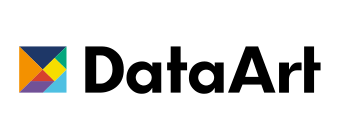 5 November 2007
Eric Karpman of BNY Mellon Joins DataArt Advisory Board
Eric Karpman, Vice President at BNY Mellon Asset Management has joined DataArt Advisory Board. This addition signifies DataArt's maturing presence in the financial technology space, especially on the U.S. East Coast. Mr. Karpman will help DataArt with further expanding its expertise base, as he brings over 15 years of financial industry experience to the table.
"Karpman's expertise in Capital Markets is truly impressive. He has a terrific recognition in the industry," said Michael Zaitsev, CEO of DataArt. "He believes in DataArt's differentiation as a new breed of an outsourcing player with a deep expertise in the financial industry. All of the above makes him an exceptional advisor for DataArt."
Karpman has worked on the equity trading sell-side at Fuji Bank, on the fixed income trading sell-side at JJKennyDrake trading unit of Standard & Poor's, on various trading desks at Bear Stearns as well as on the buy-side at his current position with BNY Asset Management. In 2004, Eric was elected a Co-Chair of the FIX Protocol Technical Committee where he is involved with the future direction and the strategy of this messaging standard developed specifically for the real-time electronic exchange of securities transactions.
In addition, Eric has taught various technology and business-oriented courses at a number of colleges and universities in New York. He holds BA in Economics from The City University of New York, a Masters and a Ph.D. in Computer Science, and is an Executive M.B.A. candidate in Finance at the New York University Stern School of Business. He also holds NASD Series 7 and 63 Licenses.