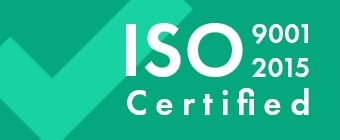 3 April 2019
Dr. Philipp Plugmann joins DataArt's Healthcare and Life Sciences Practice as a New Advisor
Munich, April 3, 2019 — DataArt, the global technology consultancy that designs, develops and supports unique software solutions, today announced that industry veteran Dr. Philipp Plugmann has joined its Healthcare and Life Sciences practice as a Senior Advisor.
A renowned proponent of digital health innovation, Plugmann joins DataArt's Healthcare and Life Sciences Practice to help build larger onsite presence for key clients, expand the practice's reach in the digital health space in Germany, and encourage development of the technologies that create the positive impact on the healthcare industry.
"We are excited to welcome Philipp on board, and we are positive that his profound academic background, strategic thinking and a wide industry expertise will help us drive our growth initiatives forward," said Alex Makeyenkov, Head of Corporate & Business Development, Europe at DataArt.
DataArt's Healthcare and Life Sciences Practice saw continuous revenue growth in 2018, with a focus on the operational efficiency and portfolio expansion, and the signing of major new clients, such as AiCure and OmniComm. The practice put significant effort into business development and expansion of the German market, which resulted in new contracts such as ClinicAll, and other lighthouse opportunities.
Enriched with Plugmann's multidisciplinary education, decades of industry experience, and his profound insights into the healthcare space, the DataArt team will enhance its market presence across the DACH region.
"It has been my long-term goal to promote technologies that drive the healthcare industry forward," said Plugmann. "I very much look forward to collaborating with DataArt so we can make a big impact on the industry together."
About Dr. Philipp Plugmann:
A doctor in Dental Medicine and in Medical Sciences, Dr. Philipp Plugmann also has an MBA in Health Care Management, a Master of Science in Business Innovation, and a Master of Science in Periodontology & Implants Therapy. He has been published over 50 times in the Field of Health Care, Innovations and Economics.
Plugmann has made research presentations in the field of innovation at Conferences at Harvard Business School, Berkeley Haas School of Business, Max Plack Institute for Innovation and Competition, and Nanyang Tech University, Singapore.
Plugmann is a serial entrepreneur and advisor to several startups.
About DataArt:
DataArt is a global technology consultancy that designs, develops and supports unique software solutions, helping clients take their businesses forward. Recognized for their deep domain expertise and superior technical talent, DataArt teams create new products and modernize complex legacy systems that affect technology transformation in select industries.
DataArt has earned the trust of some of the world's leading brands and most discerning clients, including Nasdaq, Travelport, Ocado, Betfair, Regus, Meetup and Apple Leisure Group among others. DataArt brings together expertise of over 2,600 professionals in 22 locations in the US, Europe, and Latin America.
Media Contact:
Anni Tabagua