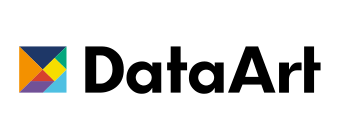 11 June 2019
Dmitry Bagrov to Speak at Digital Leadership Forum
London, June 11, 2019 — Dmitry Bagrov, Managing Director UK of DataArt, a leading global technology consultancy that designs and develops unique software solutions, will this week address the Digital Leadership Forum, speaking on the topic "What to do if you want your digital transformation to fail."
Bagrov said:
"I am delighted to have been asked to speak at this event. I wanted to speak about the thing no one ever likes to think about. Failure is a challenging topic. We speak of success a lot, but as a relatively new industry, we can be guilty of taking a Pollyanna stance, often failing to learn from the past mistakes of others and even ourselves. At the DLF I will be addressing why so many digital transformation projects fail, what can be done to avoid this and how we can instead create something valuable and lasting."
Dmitry has overseen clients from leading UK businesses to several major UK banks and financial services firms. A regular media commentator on business technology issue, Dmitry has been quoted in the Financial Times, The London Times, The Guardian, TechRadar and the Huffington Post and appeared numerous times on the BBC. He has an MSc in Computer Science from St. Petersburg University and an MBA from Cass Business School.
The event, "Digital Transformation Success Stories", organised and hosted by the Digital Leadership Forum will be held on Thursday 13th June at Refinitiv, Canary Wharf.
About DataArt
DataArt is a global technology consultancy that designs, develops and supports unique software solutions, helping clients take their businesses forward. Recognized for their deep domain expertise and superior technical talent, DataArt teams create new products and modernize complex legacy systems that affect technology transformation in select industries.
DataArt has earned the trust of some of the world's leading brands and most discerning clients, including Nasdaq, Travelport, Ocado, Betfair, Regus, Meetup and Apple Leisure Group among others. DataArt brings together expertise of over 2,800 professionals in 22 locations in the US, Europe, and Latin America.
About Digital Leadership Forum
The Digital Leadership Forum is a membership community of innovative digital leaders from leading brands including Barclays, Unilever, Shell, Lloyds Banking Group, Pfizer, GSK and PwC. Each month it hosts interactive knowledge-sharing sessions for members where they can share experiences and gain fresh insights to drive their digital transformation strategies.
www.digitalleadershipforum.co.uk
Media Contact:
US & UK 
Ghillie Little
+44 7803 333632
ghillie@sbc.london